Underground Railroad Mini Quilt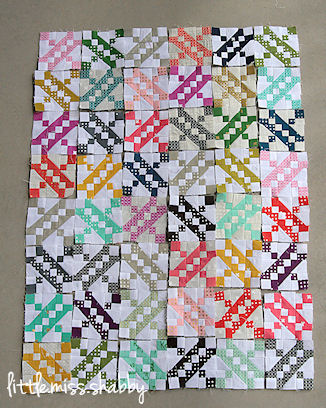 So, I finished up all 48 blocks needed for my Underground Railroad mini quilt(pattern is from Primitive Gatherings).  These are mini Jacob's Ladder quilt blocks finishing at 3″.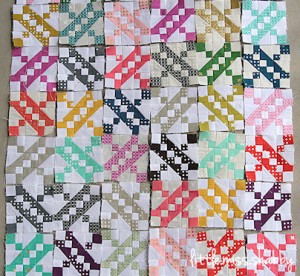 I used a variety of Cotton & Steel basics for this quilt.  These were a lot of fun to work with.  Scale is so important when working with very small pieces like those little 1/2″ squares–very little print is going to show up so I knew I needed to choose wisely.   This little Goldish-Silver block is one of my favorites.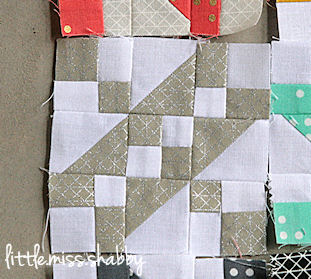 The blocks are all pieced using traditional piecing methods, no paper piecing involved–very fun to make.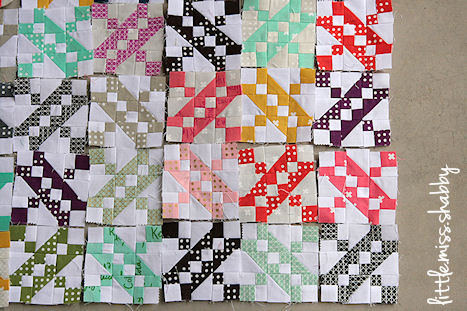 I still need to cut all of the sashing–I believe, if I remember correctly, that I need 110 little rectangles & there will be little colorful cornerstone blocks in the sashing.  This little quilt is going to finish at roughly 20″ x 30″–it's so cute!  I have no idea how I am going to quilt it–any suggestions?–Maybe straight line quilting following the diagonals?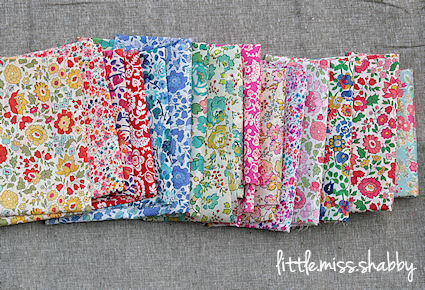 I also picked up some background fabric for my next project–these are Libertys and some Essex Yarn Dyed in Olive–and I plan to use for the little house pattern I referenced a couple weeks back.
The free mini quilt house pattern can be found here.
I will be sharing my house making progress on my blog as I go–I probably won't start for a little bit yet though–I have a few projects on my schedule that I need to wrap up.  So if you want to join in/follow along, check out the fabric requirements at the above link and do a little bit of shopping or stash pulling. =)
Have a wonderful Thursday!