Waiting in the Wings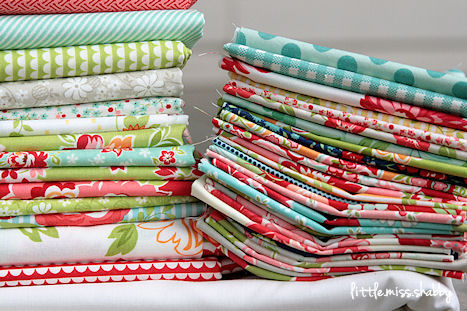 You know when you finish(or at least, mostly finish) one project you have a million others just waiting for you to dive in?  Well, that's where I'm at this morning.  I just finished up my Underground Railroad quilt top yesterday: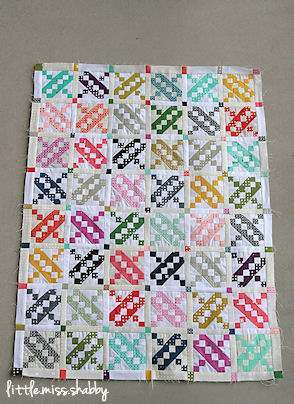 And, now I'm ready to start another project–I know I should finish the quilting on this one but there is something so much fun about starting a new project and cutting into new fabrics.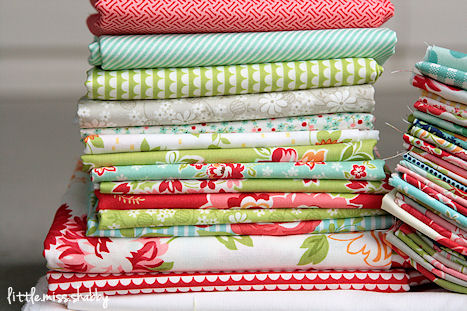 It's a little bit like when you finish a book you've been reading for awhile, you've become quite familiar with the characters, have lived with them, know their flaws and imperfections, their strengths.  And then, the book is over…and the characters in the next book are waiting, waiting to surprise you with their quirks and personalities.  It's a blank slate, another opportunity to fall in love with a new cast of characters.  Finishing and Starting a new quilt is kinda like that.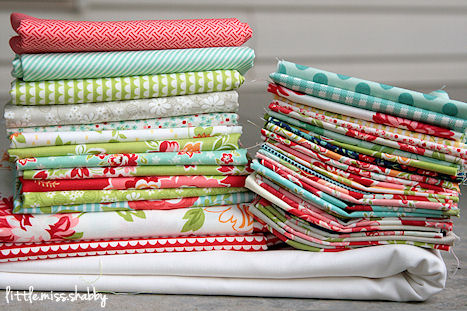 I have 2 stacks of fabric taunting me from the sidelines, this wonderful Bonnie & Camille stack which is a mix of a number of different lines.  I have the pattern written up for this one and am just ready to dive in.
And I also have another Bonnie stack waiting for me–this one from Bonnie Christine: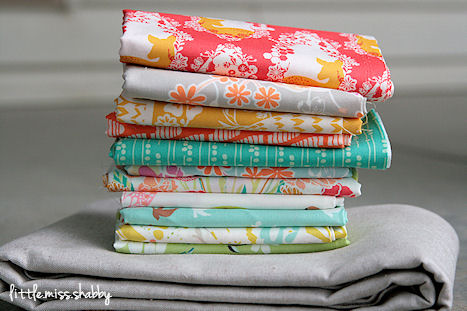 A mix of fabrics from Winged, Sweet as Honey, & Reminisce.  For this quilt I have the pattern somewhat ready–I think that I am going to offer it in tutorial form on my blog so I don't really need to make a fancy pattern.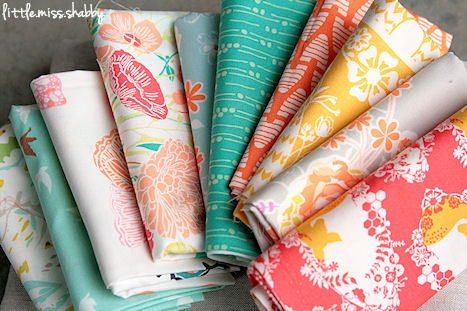 So, two bundles just waiting to be made.  And of course my little houses bundle also anxiously waiting to be built.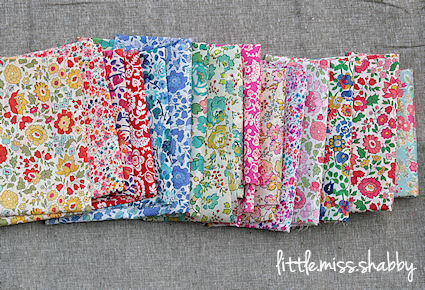 Oh how much fun it is having fabrics just waiting to be transformed into a quilt!
I'm not headed to Quilt Market this weekend so that means I will have some sewing time.  Now to decide which project to start on!