Quiltmaker's 100 Blocks Blog Tour
It's that time of year again!–Time for the Quiltmaker's 100 Blocks blog tour.  I can't believe that this is the 10th issue of this fantastic publication.  Quilty Pleasures is featuring great giveaways during the blog tour and listing all of the participants for each day so you will want to make sure to stop over there.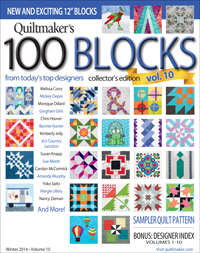 I was excited to make it onto the cover of this issue–it's always fun seeing it there.  Can you guess which one it is?…. I'll narrow it down for you: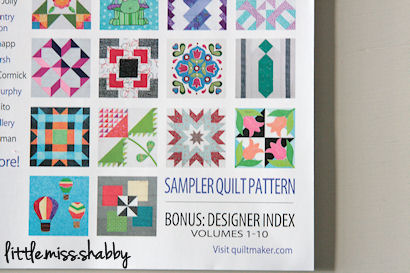 But even more exciting, in my opinion was being block #1000!  I've got a thing for numbers but even if I didn't, this one would be pretty cool.  Being at the end of the alphabet sometimes pays off. =p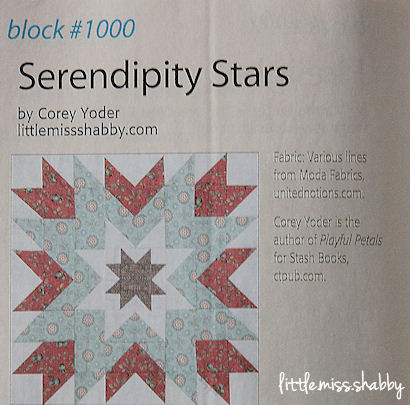 This was such a fun block to design and make.  And, it's a perfect Star Block for a little Christmas quilt if you are still looking for Christmas ideas… 😉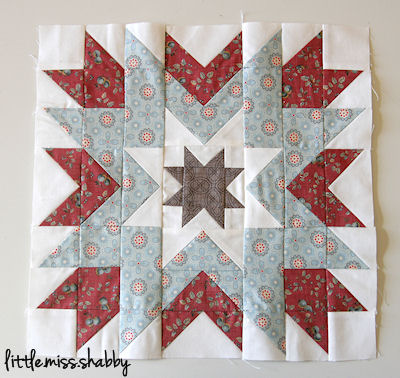 That little mini star in the center is my favorite part.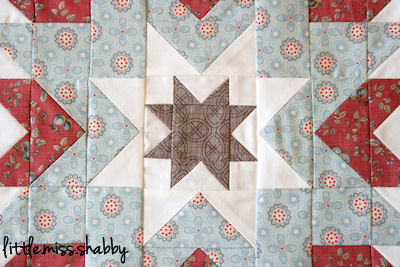 As always, I played around a bit with the block in EQ and this layout quickly became my favorite: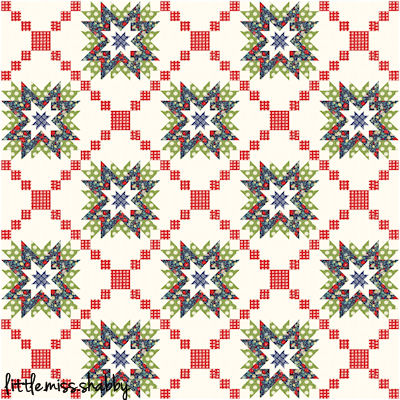 It's a very versatile block!–I hope you enjoy it!
Giveaway Time!
~Comments are now Closed.~
Quiltmaker Magazine has generously offered to giveaway one copy of 100 blocks to one of my readers.  So it's comment time–I want to know what present you are hoping for this year for Christmas.  Just leave your answer below to be entered into the giveaway.  I'll draw a winner a week from today.