Quilty Stitches Feature and Giveaway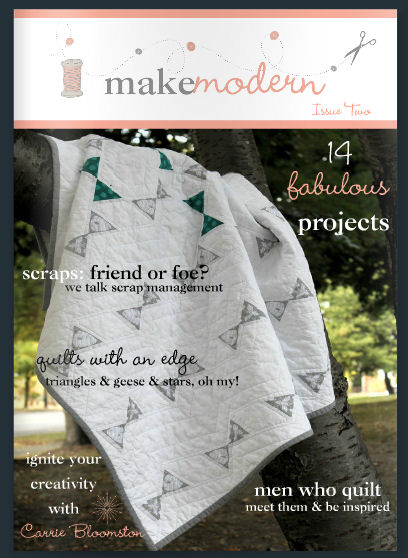 A couple months ago the folks over at Make Modern, a new digital Australian based magazine, asked me if they could feature Quilty Stitches in an upcoming issue of their magazine…What fun!
Issue 2 of Make Modern was just released on November 1 and with it, a Quilty Stitches Feature.  The powers that be over at the Make Modern headquarters have kindly offered to give away three individual digital issues for 3 winners. =)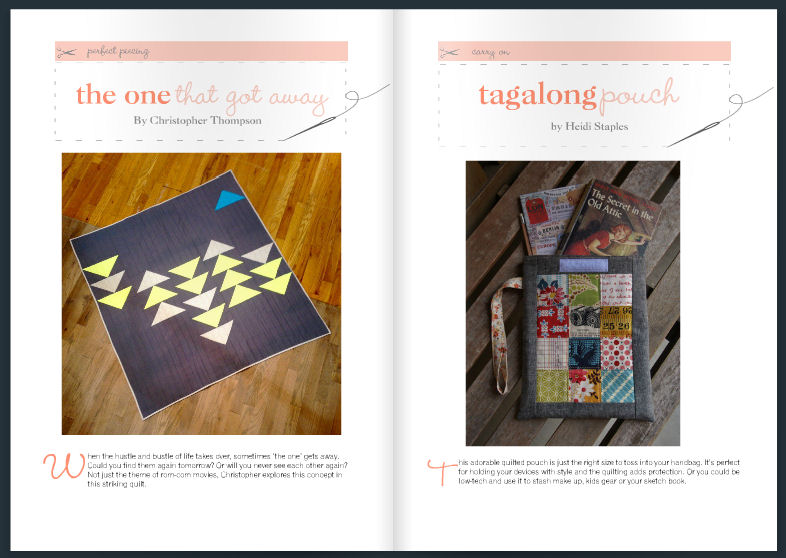 I haven't had a chance to peruse my copy yet but I have scoped out all of the preview pics of issue 2 and it looks great!  You can check out the preview pics here.
So, I'm giving away 2 issues here on my blog–I want to know your favorite hand project you will be working on this winter.  Here are a couple that have recently caught my eye:
This Alphabet cross stitch sampler by Stitchrovia looks so fun!–You can find the pattern on Etsy.
The 2nd hand project that has recently caught my eye is one that I couldn't find a great picture of easily.  I've seen it popping up here and there on instagram.  It's an adorable little tote bag that Moda fabrics gave out at Quilt Market–it's not available to purchase as far as I know but it's oh so cute!!  The tote came with the threads needed to do all of the hand stitching on the bag.  There is a beautiful flower design on one side and on the other it says "There's no place like Moda"–so cute!  This was the best picture I could find to give you a little bit of an idea of the design.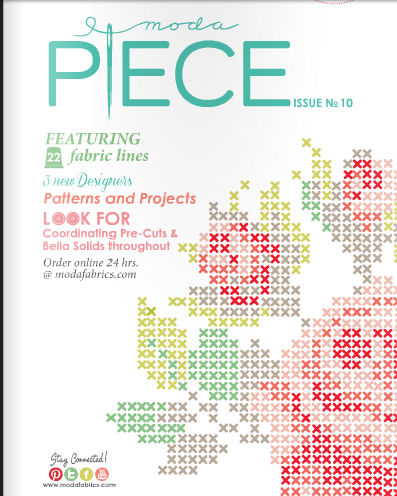 By the way, that is the front cover of the digital issue of Piece.  If you didn't already know, Moda puts out a fun little digital catalog featuring the new and upcoming fabric lines several times a year.  You can find the newest issue here if you want to browse fabrics coming out in the next several months.  Keep in mind you can't buy the fabrics here–you'll need to ask for them at your local quilt shop and the new collections featured won't be available for purchase until Spring 2015.
If anyone comes across or has an extra one of these little lovely totes I would loooove to take it off your hands!! =)
So, those are the 2 most recent projects that have caught my eye in the world of hand work.
~~~~~~~~~~~~~~~~~~~~~~~~~~~~~~~~~~~~~~~~~~~~~~~~~~~~~
Giveaway is now Closed.
If you'd like a chance to win a digital copy of Make Modern magazine, leave me a comment below letting me know your current hand work project or one you would like to give a whirl.  I'll draw two winners sometime this week.  If you follow me on IG @lmshabby I'm giving away the 3rd copy over there. =)