More Spoonflower Fabric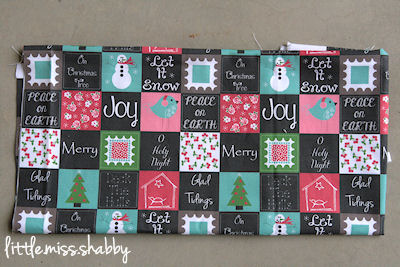 The Spoonflower fabric I designed and had printed has arrived.  I think it turned out pretty cute and I was eager to turn it into handmade Christmas gifts.
The squares on this fabric are 2″–I designed it that way because I knew it'd be quick and simple to create cute patchwork by adding just a bit of machine quilting or hand quilting.  I decided I wanted to make some zippy pouches for teacher gifts/bus driver gifts etc.  Just tuck a little gift card inside along with a little lotion and lip balm and it'll be a cute gift.
I pulled a few coordinating fabrics from my stash for the pouch linings.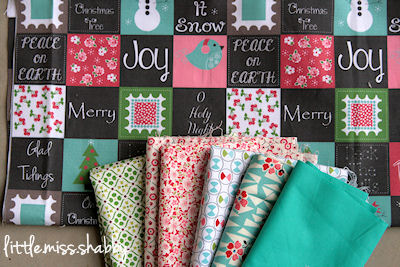 I used this tutorial to create several quick (and easy!) zippy pouches.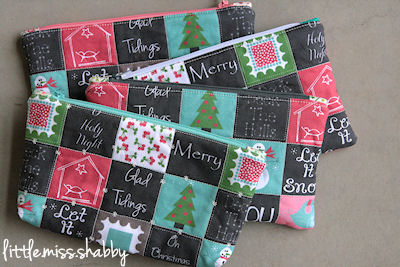 I played around a little bit with the machine quilting to add some easy snowflakes on one of the pouches(stitch #24 on my Bernina).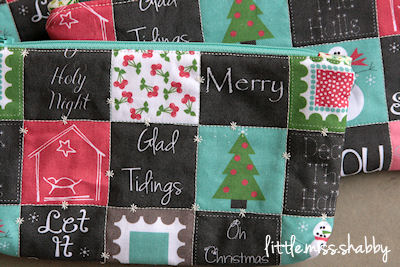 If you are interested in purchasing some of this fabric for your own projects you can find it here.
Are you working on any fun handmade Christmas gifts?