Winged Blog Tour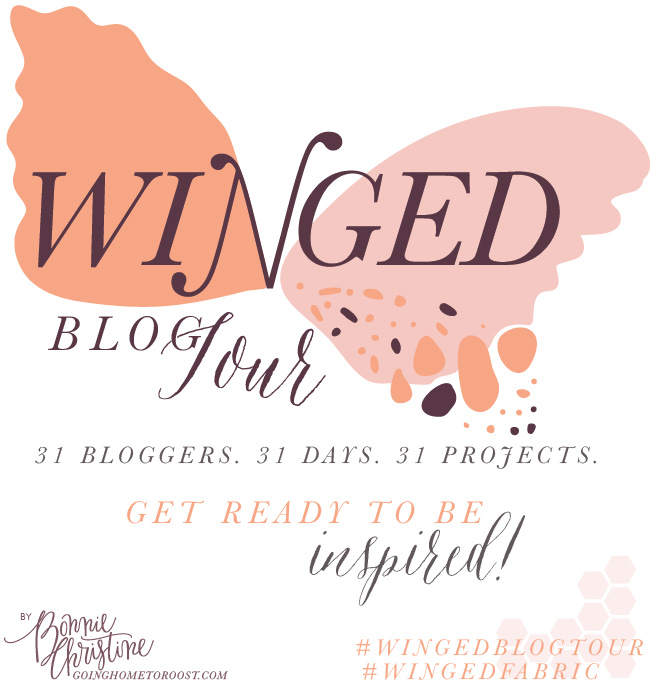 Hello, Hello!–I hope you all had a wonderful Thanksgiving holiday.  We made it through–complete with the requisite holiday germs.  What is it about holidays and the sickies?…almost seems like you can't have one without the other!  The girls are mostly on the mend–with some lingering coughs..and I was lucky enough to not get hit with it until yesterday–only one holiday party had to be missed.  I call that a success! =)
A few weeks back, I shared this wonderful stack of fabrics.  All Bonnie Christine fabrics for Art Gallery–it's a mix of Reminisce, Sweet as Honey, & Winged.  And they go so beautifully together.  As soon as Bonnie asked me to participate in the Winged blog tour (to showcase her latest line of fabric, Winged), I knew that I wanted to mix these collections together–it's "sherbety" goodness.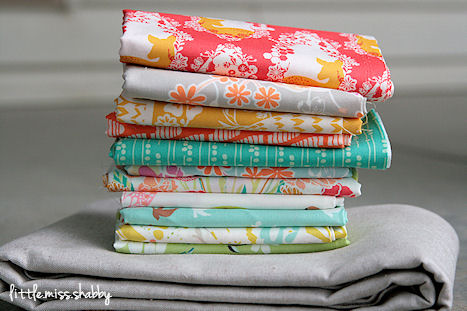 When, I first started my project for this blog tour I had something completely different in mind.  I was going to share a quilt top with you along with a quick tutorial.  However, when I finished up the quilt top a couple weeks ago, I was so happy with the way it turned out that I ended up submitting it to a magazine to be considered for publication.  There's one elusive magazine I've had my eyes set on that I'm hoping to get into–so we'll see what happens.
In the meantime, here's a little peek at the quilt top.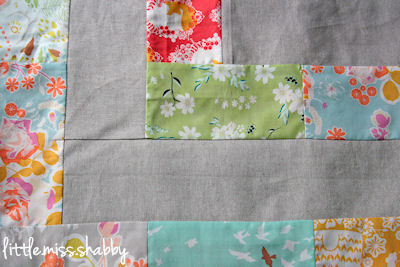 So, that left me with a project still needing to be completed for today–and very little fabric left over with which to use.  I decided to make a table runner using my Stashbuster Blocks (1 & 2)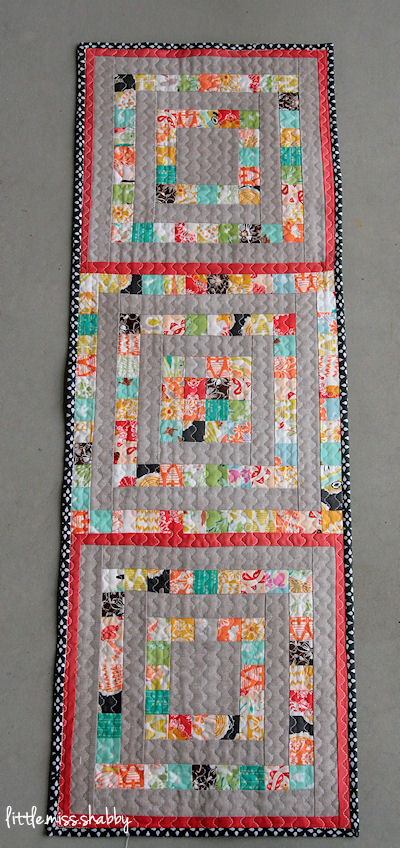 I added in a few more of the browns and charcoals from Sweet as Honey to add a bit more contrast.  I machine quilted the runner and surprisingly enough, I machine bound it as well.  The machine binding turned out very well, cutting my binding strips at 2 1/8″ instead of 2 1/4″ made a world of difference.  I almost always opt to hand stitch my binding–but decided to machine bind and it turned out wonderfully.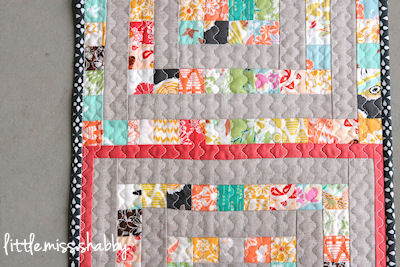 The completed runner measures 12″ x 36″ and will be a welcome addition to my coffee table.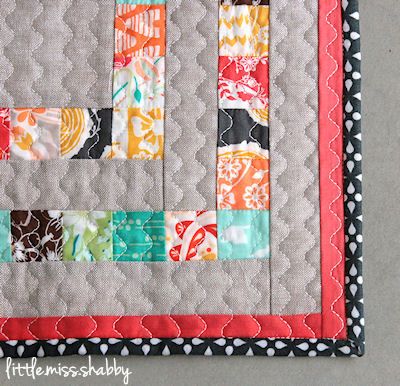 The Winged Blog Tour will be running through the 18th of this month.  Yesterday, Jo, shared her Winged project &  tomorrow Taylor will be sharing her project.
Are any of you working with Winged right now?–what are you making if so?