Birchen Quilt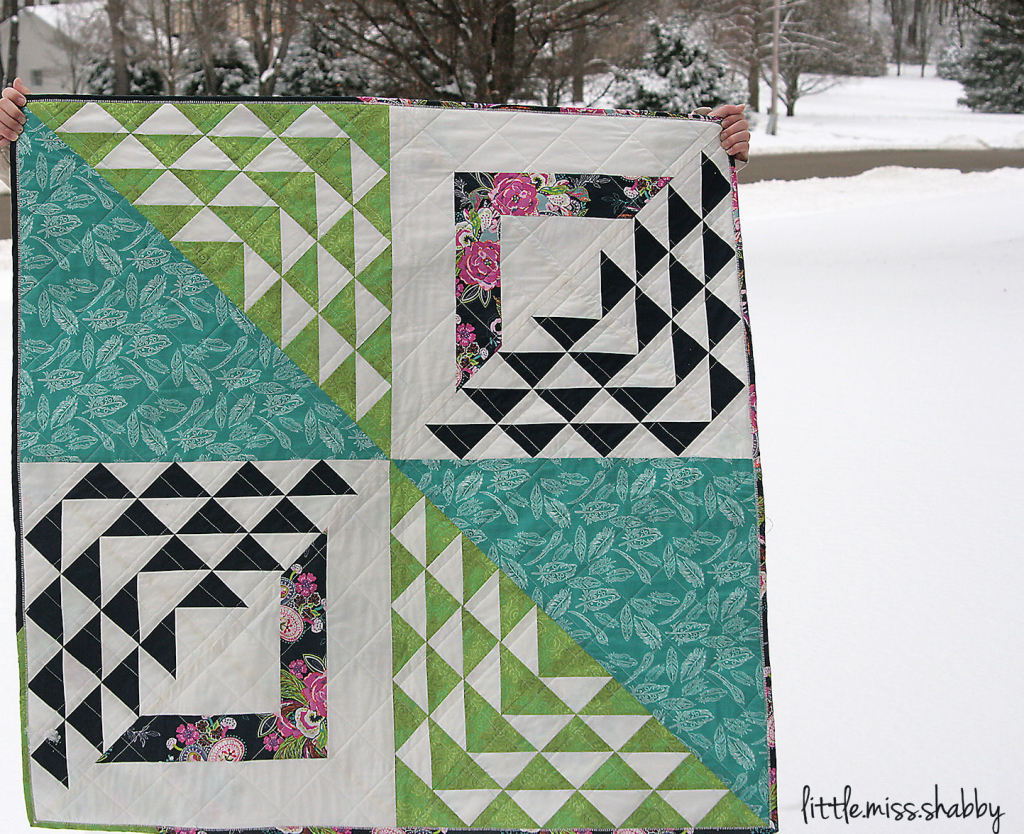 Happy Monday all!  Fat Quarter Shop has teamed up with Art Gallery Fabrics to release a number of free patterns for you all this year.  I was excited to be asked to participate in sharing the release of the first quilt pattern, Birchen.
For my quilt, I chose 2 fabrics from Petal and Plume (Panache in Fresco as well as Nib and Pluck in Zinnia) , Nature Elements in Green Tea, & Pure Elements in both Nocturnal & Linen White.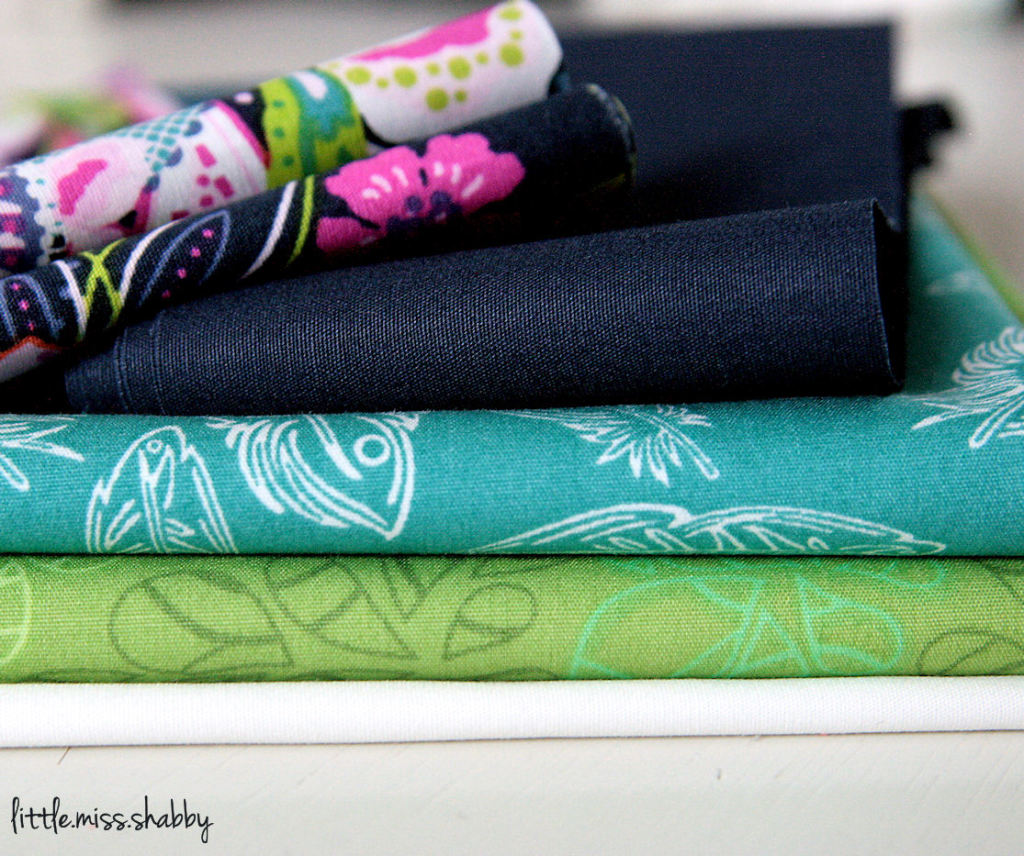 We were asked to make the blocks into whatever project we wanted to make.  The original Birchen Quilt pattern is for a 72 1/2″ square quilt, which is what I planned to make when I started my project.  I had my fabrics all cut out and was making the triangles for the blocks when my trusty Bernina of 15 years quit in mid-sew.  Mind you, this was on Wednesday–just a couple days ago Wednesday.
I called my local Bernina shop and was able to get a same day appointment for Thursday to have the machine serviced and ready to go by Thursday afternoon.  I was told to drop off the machine at 9 in the morning.  So, I showed up the next morning to do so–but they were closed!–and remained closed for the 1/2 hour I waited there for them to open.  I called at noon and they were still closed.  Not sure what happened!
I decided to stop at my local Sew & Vac (after I couldn't reach the Bernina shop at noon)–I'd heard great things about them.  The folks that do the servicing were out of town but I was able to drop off my machine to have it looked at within the next few days–and they give out loaner machines to their customers to use while their machines are getting serviced.
So I have been using a wonderful Elna the last few days–it's got all the bells and whistles.  My girls think it's a fancy machine and want me to get rid of my Bernina and buy the Elna. =)  The Elna really has been a great machine to sew with over the past few days.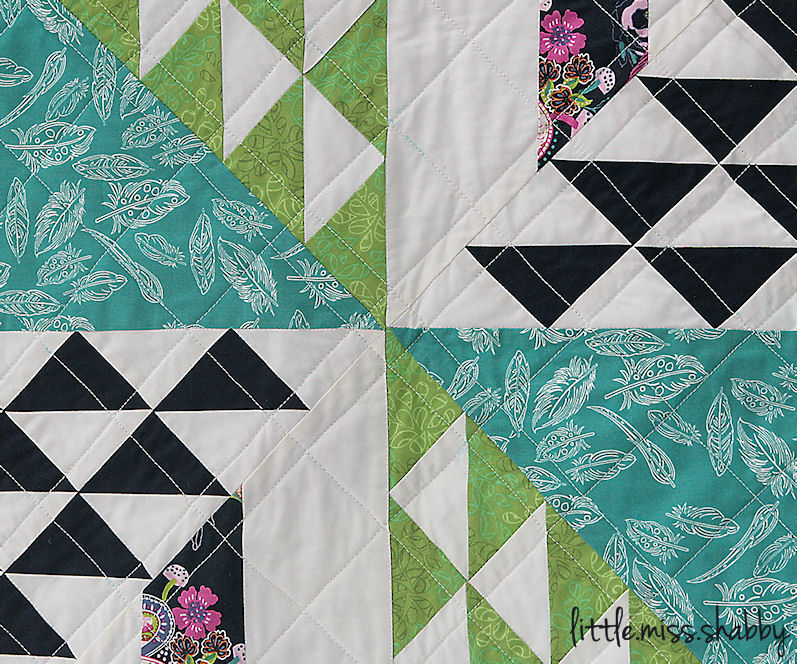 Because, my time was a bit more limited than I had planned for, I opted to make a Birchen mini–it finishes at approx. 36″ square and utilizes 2 of each of the blocks in a slightly different orientation than the original.  And then I finished off the quilt with some simple straight line quilting.
Here's a picture of the original Birchen Quilt pattern as designed by FQS.  It features Hello Bear fabric by Bonnie Christine.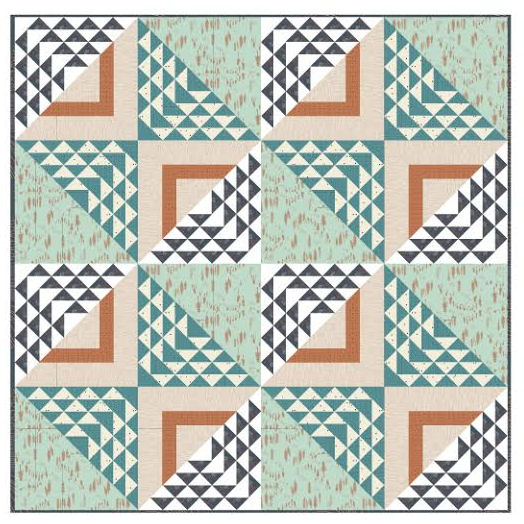 Kimberly and the gang at Fat Quarter Shop have put together quilt kits for the Hello Bear quilt which can be found here.  The Birchen quilt pattern is a free pattern which you can find here.  Don't be alarmed by the number of triangles!–They are made using triangle on a roll paper and are such fun to make.  If my sewing machine hadn't conked out and my time cut so short, I definitely would have enjoyed making the large version.
In addition, Kimberly has put together a wonderful video to walk you through the making of this quilt.
Happy Sewing!