Vintage Fancy Medallion Quilt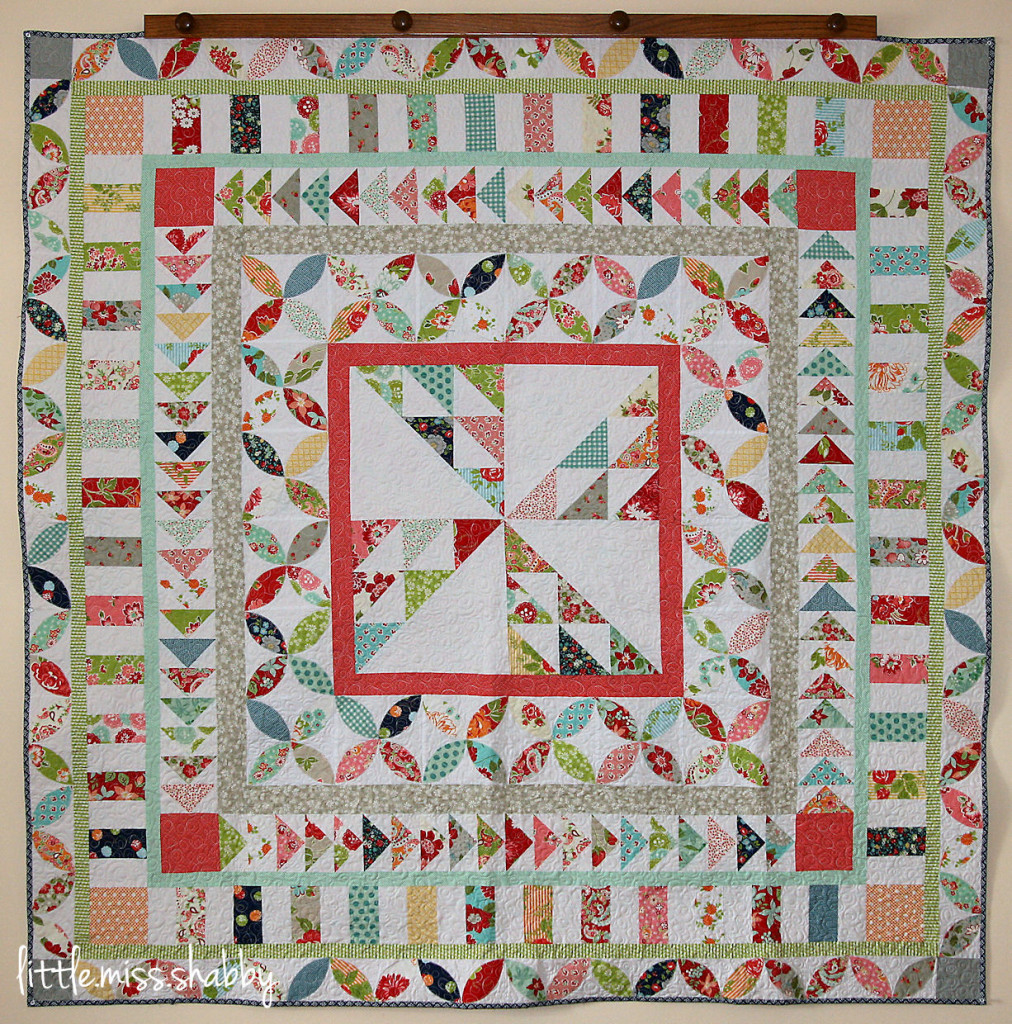 Hello, Hello everyone!–First blog post of 2015..craziness!  So what has been happening here at the Yoder household?  Well, since my last post, we Christmassed & we New Yeared, got some stomach flu and some regular flu–battled some coughs(are still battling).  Traveled to Sight & Sound in PA with the girls as a surprise Christmas gift(some of the stomach flu was happening then).  Our little pup, Lilli, got really sick but she is much better now.
Some trunk shows happened, some classes were taught, a lot of great quilty friends were met, some meet-ups with blog readers were had.  And of course plenty of sewing has gone on.
It's been a busy start to what promises to be an exciting year.
If you follow me on IG (lmshabby the first letter is a lowercase L) or facebook you've seen snippets and pictures here and there of my Vintage Fancy Medallion quilt.  This is an additional pattern I have designed as a companion pattern to Playful Petals.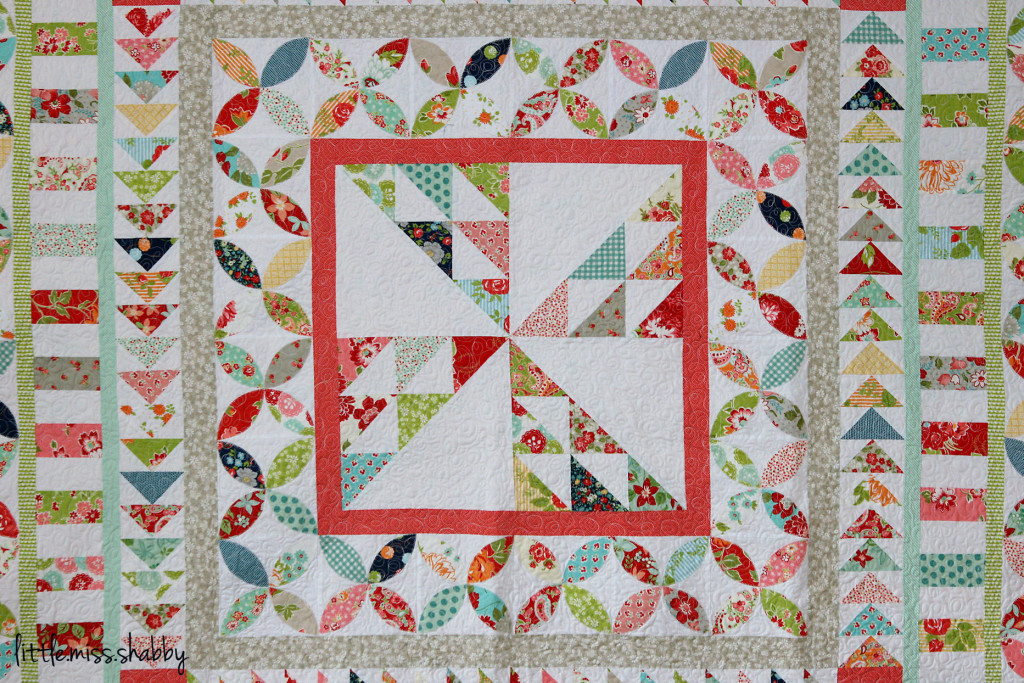 Vintage Fancy finishes at 66″ x 66″ and features a little bit of everything; half square triangles, flying geese, and of course petal applique.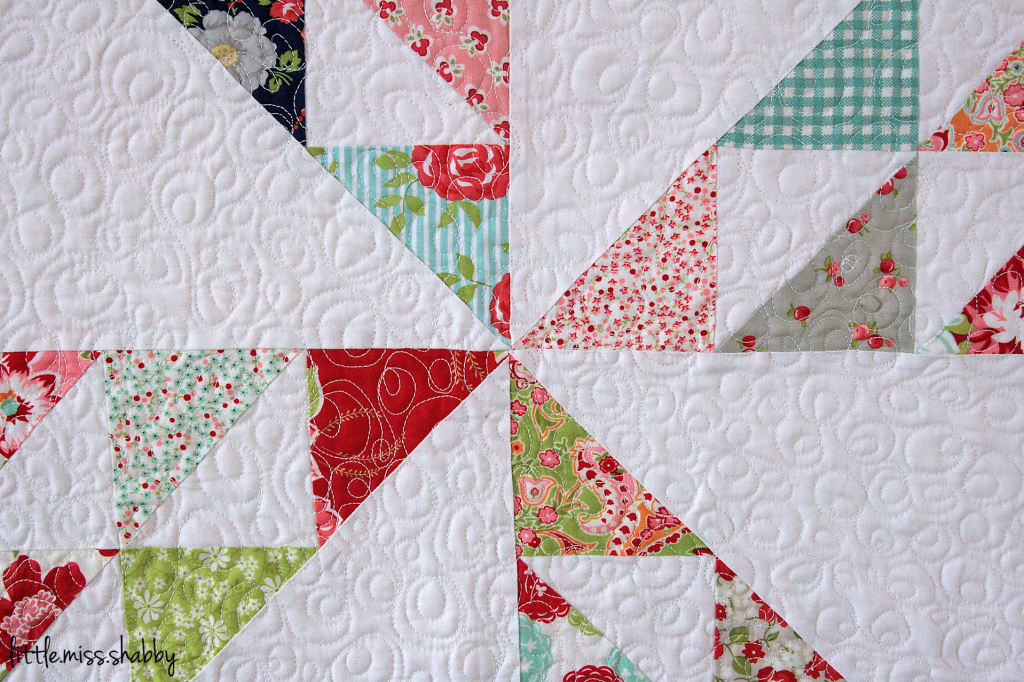 I machine quilted my quilt on my Bernina with only about 6″ of throat space–that was certainly a challenge–and a lot of bobbins!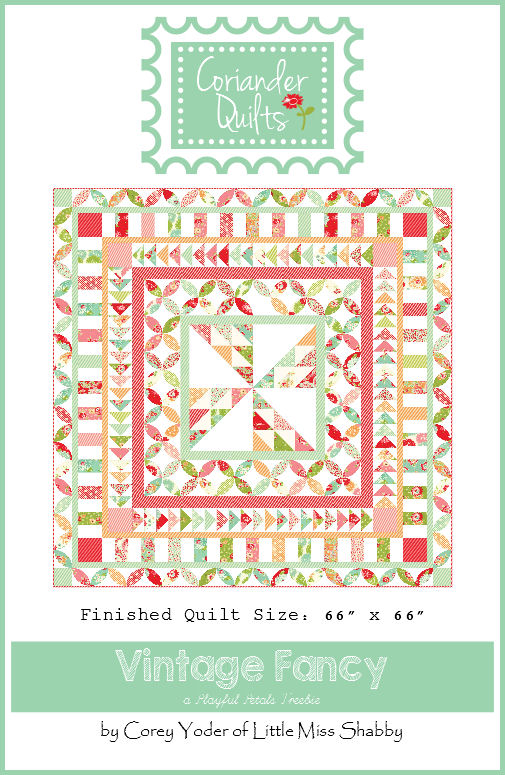 Just click the link above to access the pattern.
For all of you Playful Petals fans, you now have 3 extra patterns made especially to compliment the patterns in the book: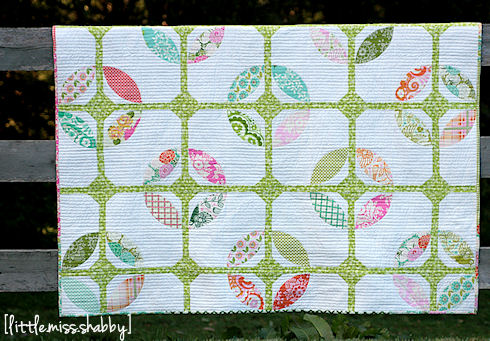 The Tiled Blooms pattern can be found in this post.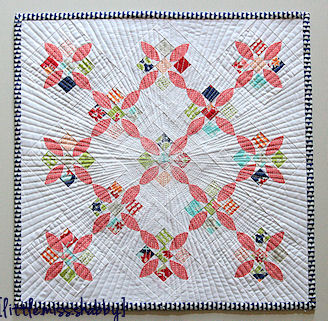 And the Mini Buds pattern can be found here.
Enjoy!