Yummy Fabric Mix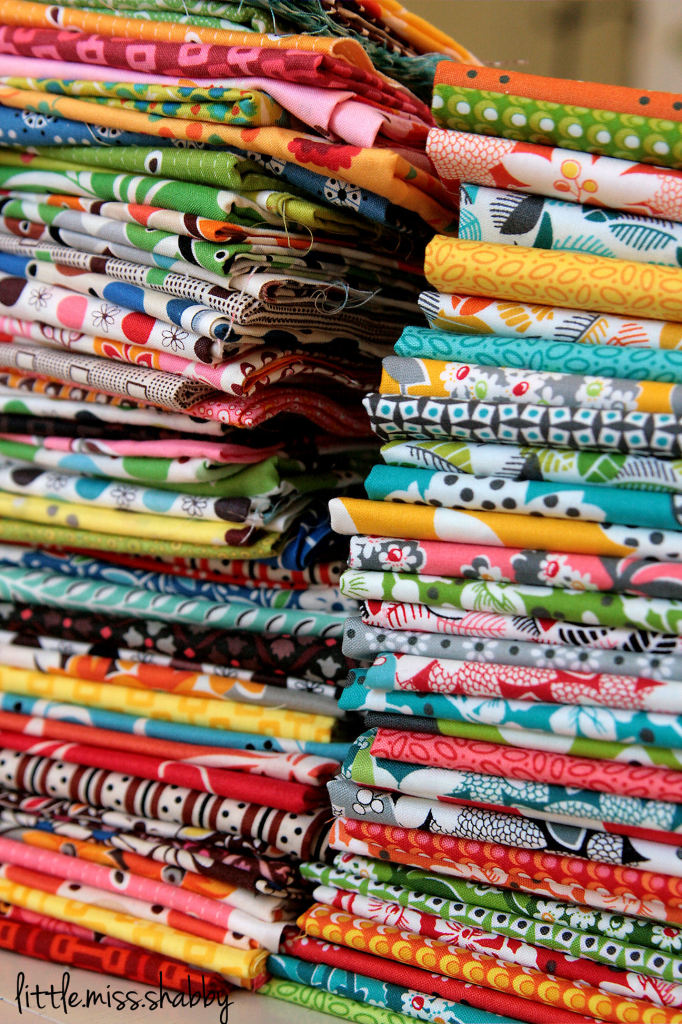 At the end of last year, I purchased a bundle of Mimosa by Windham fabrics.  I first saw peeks of it before Spring Quilt Market last year and knew it was a line that I wanted to have.  I was disappointed that it wasn't shown at spring market as it was one of the lines I was really looking forward to seeing in person.
Fast forward to this past fall when Mimosa came out.  I knew I needed some of it because I planned to pair it with Flea Market Fancy and Katie Jump Rope.  In my mind, I knew they would be beautiful all mixed up.
However, it wasn't until yesterday, that I actually opened up my Mimosa fabrics and pulled my Flea Market Fancy & Katie Jump Rope from my stash to see just exactly how well they played together.
Over on Instagram Soak Wash has a great Photo of the Day thing going on where you post a picture based on their word of the day.  Yesterday's word was "throwback", so I figured between the reproduction feedsack prints & that FMF & KJR were printed from 2005-2007 that they fit the bill for my "throwback" photo.  Does 10 year old fabric count as a throwback? =p
And, oh my!.. they are beautiful together in all their feedsacky goodness.
I have no idea what quilt pattern I will be using for these fabrics, nor when I will have time to make said quilt.  But I am excited about it nonetheless!