Letting the Cat out of the Bag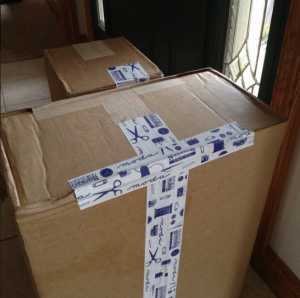 I've been keeping a bit of a secret over the last year and boy has it been hard to keep to myself! =)  If you follow me over on Instagram or Facebook you've seen a little bit of this secret leaking out.   I snagged these pictures from IG as I haven't had a proper chance to take any "real" photos.
Just over a week ago, two wonderful boxes of Moda goodness arrived on my doorstep filled with fabric and a lot of excitement ensued.  I have gotten wonderful boxes from Moda in the past but this one took the cake: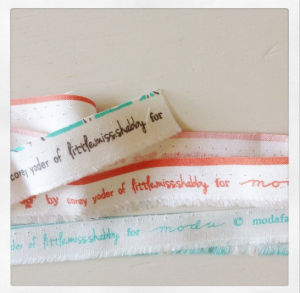 That is my name, alongside Moda Fabrics…eep!
Guys, Moda Fabrics introduced me to fabrics.  I very vividly remember the designer and the first line of fabric that I sought out back in the day of dial up internet.  I picked up what I could locally and then spent hours looking for more online–and we all know how slow going that was in the dial up days!  Plus your phone was busy for long periods of time as you looked for fabric…surely I'm not alone in this memory! =p
To say I am excited to have a fabric line with Moda would be an understatement and I can't wait to share more about it with you all very soon!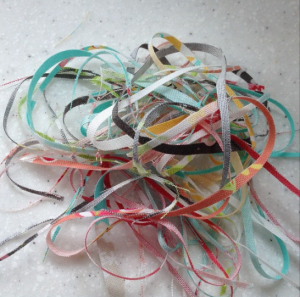 I'd love if you'd follow along with me over on facebook or IG (lmsshabby) the first letter is a lowercase L.  I tend to post more on those spots than here when I am busier.  Although, I'll definitely be sharing more here when I get the go ahead!
Happy Monday!