Blog Takeover!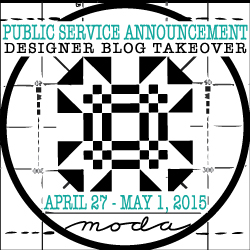 So you may have noticed all over blog land that the Moda Designer's blogs are being taken over.  I'm pretty sure that's because if they are like my mom, they haven't had a lot of time to keep up with their blogs over the past few weeks.
Hi!–it's me Chloe.  I pop up every now and then on my mom's blog–so you've probably seen me around.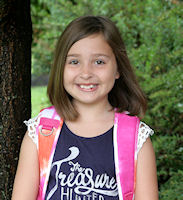 So, let's take a little bit of time and talk about just what has been going on here over the last few weeks.  First of all, I think we all know what time of year it is—Quilt Market time.  Every year, twice a year, hundreds(maybe even thousands) of people from around the world travel to Quilt Market to look at quilts, fabrics, thread, and other such things.  So, what does this mean for me?  Well, this year my mom is going to Quilt Market as a fabric designer for Moda.  Apparently, that is something pretty exciting.  And, how do I know this?–Well for one thing, check out her face when she sees the UPS guy coming: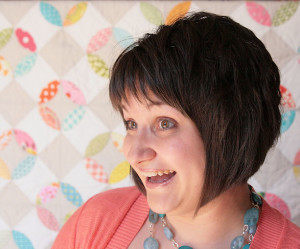 Who knew these sort of boxes would cause such excitement.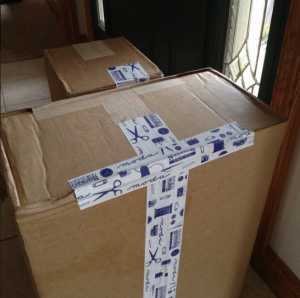 And once those boxes arrive, there is a lot of work to be done.  My grandma comes over and helps my mom sew, and sew, and sew.  And then piles of quilts start popping up everywhere.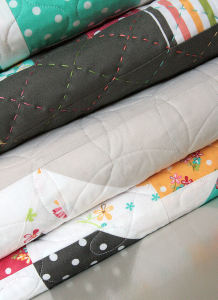 But there is still more work to be done.  Luckily for my mom, she has my sister and I to help her sew.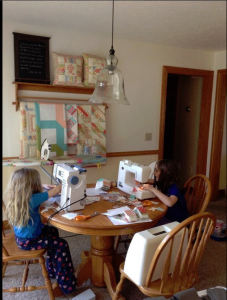 I don't know what she would do without us!
You can get a little behind the scenes peek into some other Moda Designer's blogs today as well: