Friendship Circle Quilt Block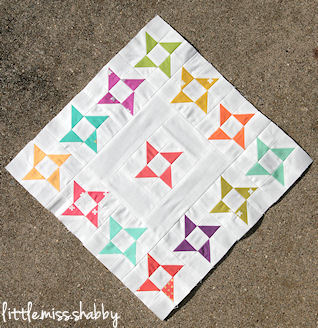 Today is my stop on the Quiltmaker's 100 Blocks Blog tour.  Things have been hectic over here with quilt market preparations so it's nice to pop onto the computer for a minute to share with you all before all of those last minute details take over.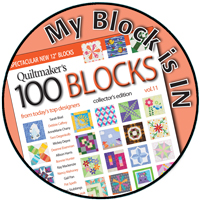 I always enjoy contributing to 100 blocks and this issue has some great blocks.  If you already have the issue, isn't block #1020 just the cutest little block ever!–It's on page 20. Check it out if you haven't already!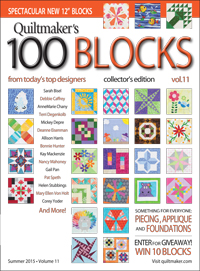 My block is the last one in the magazine–block #1100, Friendship Circle.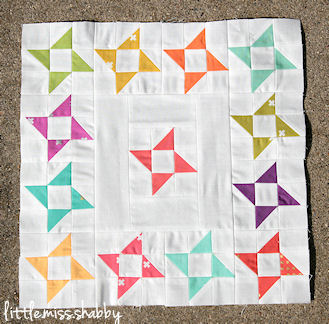 It's done in a variety of sherbert-y colors–some solids and some C&S basics.
One of my favorite parts about designing blocks for this magazine is playing with layouts in EQ.  I really like this block set on point in a mix of scrappy bright solids with Essex linen: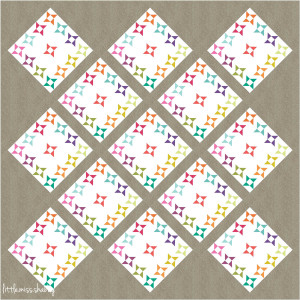 It also works really well in a horizontal layout: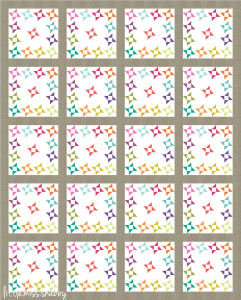 If you haven't had a chance to peek at a copy yet–make sure you do!
For a chance to win a copy here on my blog, leave a comment below.   I'll draw a winner Monday.  ~Comments are now Closed~
You can pop over to the Quilty Pleasures blog for other giveaways and to see the other featured bloggers for today.