Introducing Prairie!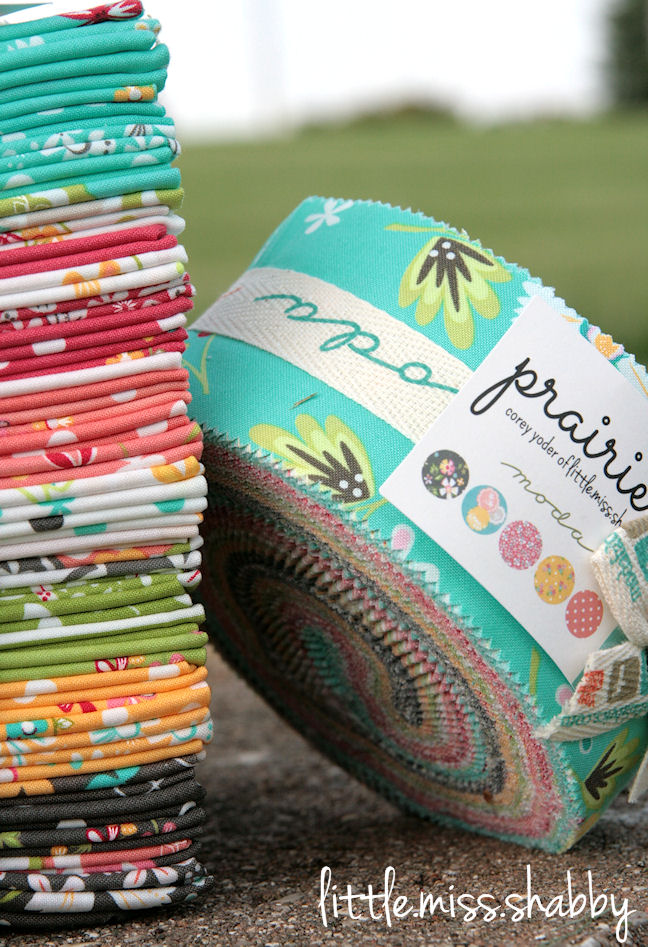 Today, I am excited to introduce you to Prairie.  She'll be debuting at Quilt Market in Minneapolis in just a few days and available to purchase in October.  You guys know my love of all of those rich "sherbert-y" colors and Prairie combines them all into a warm, beautiful bundle of fabrics.  This line is full of stripes for that perfect binding, pretty florals, and fun polka dots.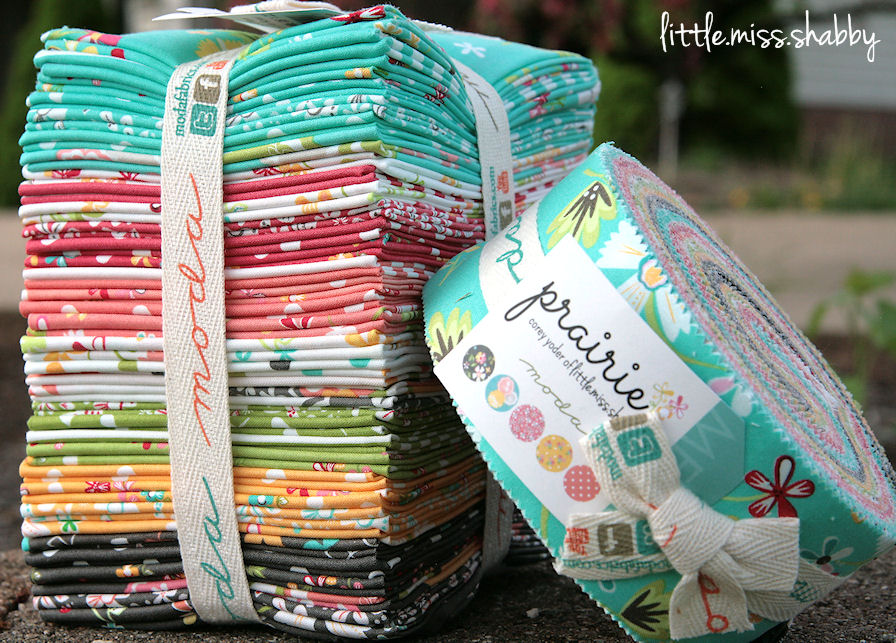 Prairie is the warmth and golden colors of a late summer afternoon.  It is those last few lazy days when the bright, riotous colors of the season meld into the rich days of fall.  It is where wildflowers grow in their brilliance along fences and in fields and little feet run barefoot to meet them.  To me, Prairie signifies those last carefree days of summer before a new season begins filled with fresh adventure.  Enjoy the ride! 
If you will be at Quilt Market I would love to see you!–I have pins to trade and quilts to share.
For all of you unable to attend market, next week I will be sharing my new patterns–(there's 5 of them!) here on the blog and more fun fabric pictures.  Follow me on IG @lmshabby (the first letter is a lower case L) to see pictures from Quilt Market coming up in just a couple days.
~~~~~~~~~~~~~~~~~~~~~~~~~~~~~~~~~~~~~~~~~~~~~
And the Quiltmaker giveaway wrap-up from last week:  the winner is:
Comment #106, Karen who said:
Love this little friendship star.
Wonderful blog tour and thanks for the chance to win!
I've sent you an email Karen. =)