Irish Chain Quilts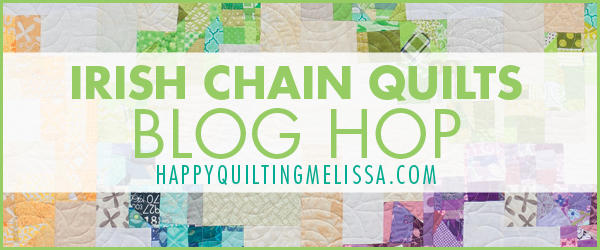 Good Morning All!  Today is my stop on the Irish Chain Quilts Blog Hop.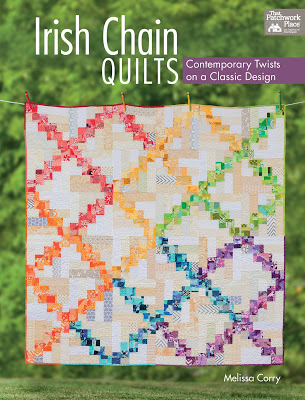 Irish Chain Quilts was written by my friend, Melissa Corry of Happy Quilting Melissa.  Melissa and I have been online friends for many years and we met in real life last year at Quilt Market.  Melissa is just as sweet as you might imagine she is from reading her blog.  We caught up again at Quilt Market this spring and it was so fun to see what all has been going on in the past year for both of us.
Irish Chain Quilts is Melissa's first book and I really enjoyed looking through it.  The focus of the book as you can probably tell, is on the Irish Chain–however, Melissa has given a fresh spin to this very traditional block.  She has included wonky blocks, appliqued blocks, very modern blocks, as well as a bit of tradition.  With fresh fabric choices and fun designs there is a lot to see in this book.
Melissa asked each of the blog hop participants to make a block based on one of the quilts in the book.  She will be piecing all of the blocks into a charity quilt.  She is planning on sharing the completed quilt on her blog  on Friday and I am eager to see how it has turned out.
The quilt that I chose to make a block based off of was Connect The Dots–an dotty appliqued version of an Irish Chain.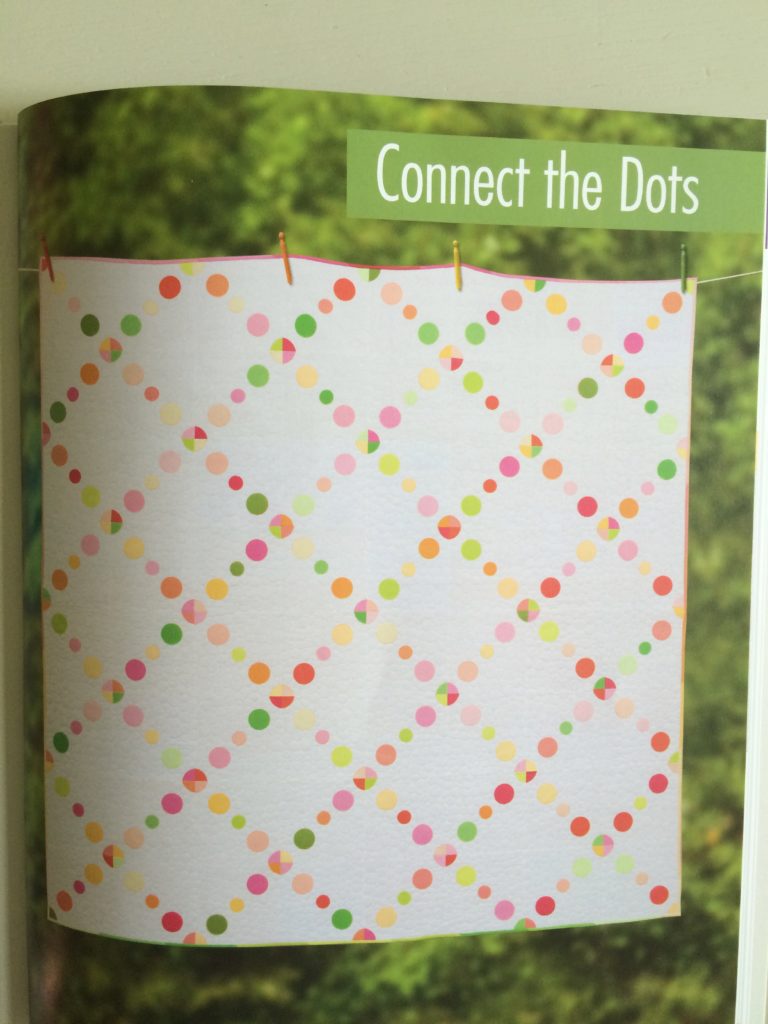 This was such a fun block to make.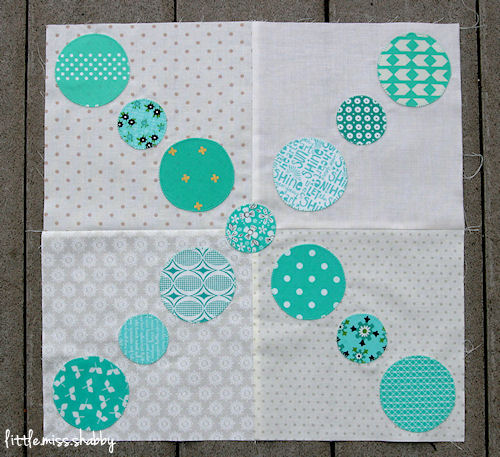 And it was fun working with this aqua palette.  My fabric stash has an overwhelming amount of aqua fabrics.  I'm not sure how this happens as I wouldn't claim it as one of my favorite colors–I tend to gravitate toward the warmer colors.  But, somehow these aquas always end up coming home with me.  I had to sneak a couple Prairie prints in there and was excited to see how nicely they play with some of my other favorite designers.
To see more about this book, you can check out the various blog posts that have been shared: