Farm Girl Fridays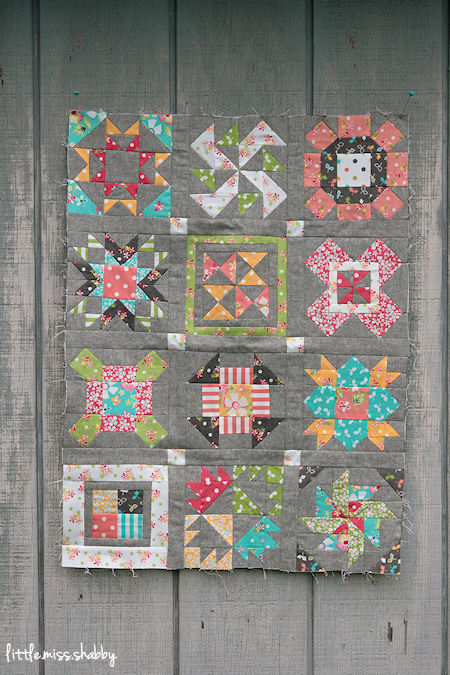 Happy Friday!
Today, I get to share my Farm Girl Vintage mini sampler as part of Lori Holt and the Fat Quarter Shop's, Farm Girl Friday sew along.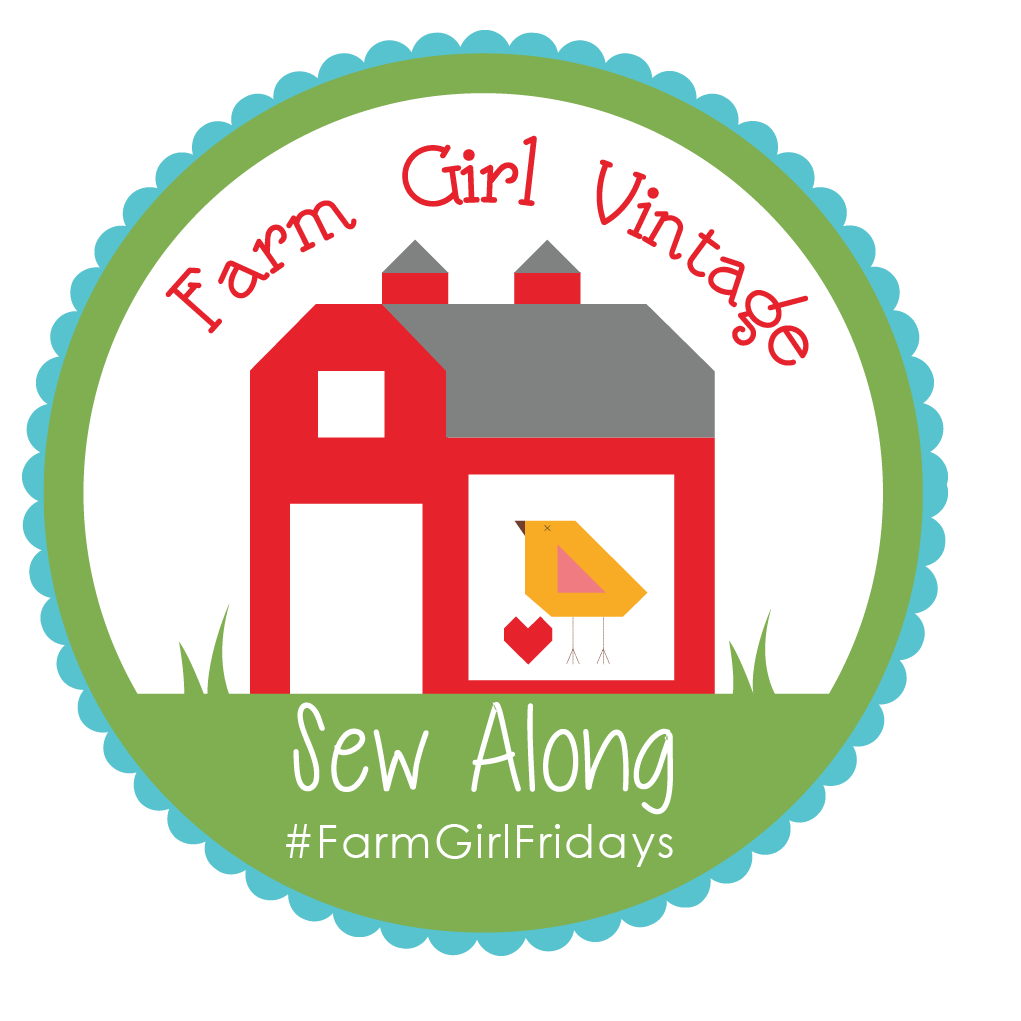 Just in case you aren't familiar with Farm Girl Vintage, it is a wonderful book by Lori Holt published by the ladies at Fat Quarter Shop.  There has been a lot of talk about this book–it's really a great one to add to your library.  It features 45 different quilt blocks in both 6″ and 12″ sizes as well as a couple bonus blocks.  And then, quilts & projects made using the blocks in a variety of settings.   Search #farmgirlfridays over on Instagram for a ton of inspiration.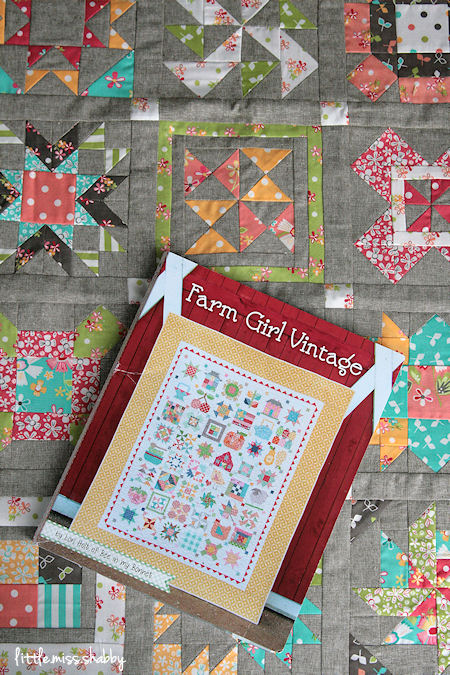 When I began sewing these blocks, I had every intention of just making the block I had been assigned for my blog post today.  Maybe turning it into a cute little potholder or one block mini quilt.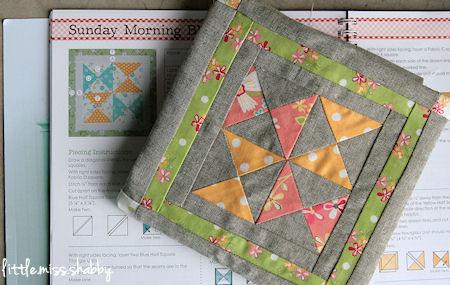 The block, I chose to make was the Sunday Morning Block.  I opted to use a scrappy mix of my Prairie fabrics with Robert Kaufman Essex Linen in Olive as my background.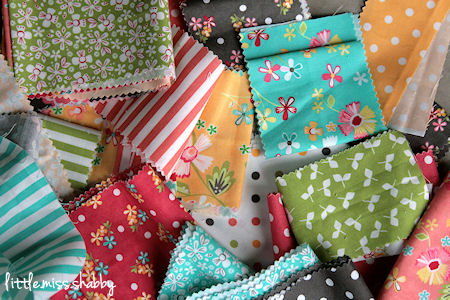 And, I started sewing…and I couldn't quit after just the Sunday Morning Block.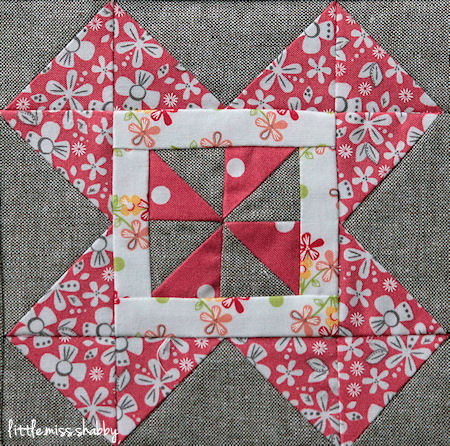 There were just too many cute blocks, and I kept thinking okay, just one more.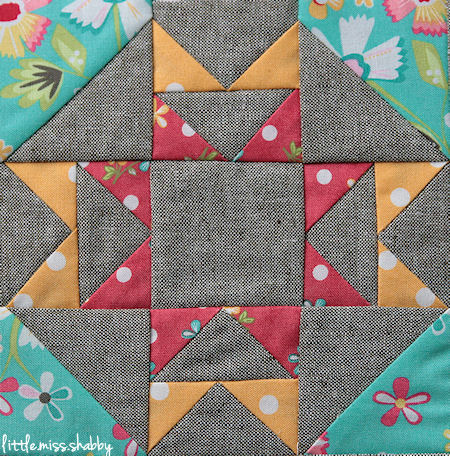 Which quickly led to another: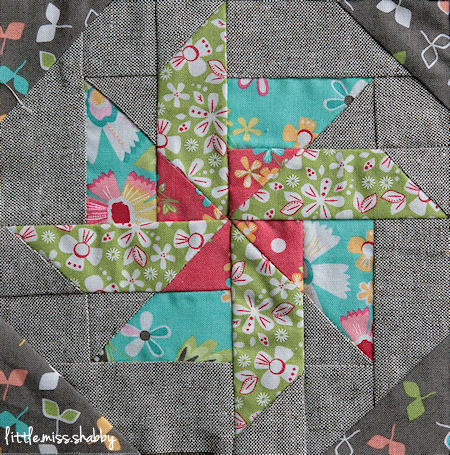 And another: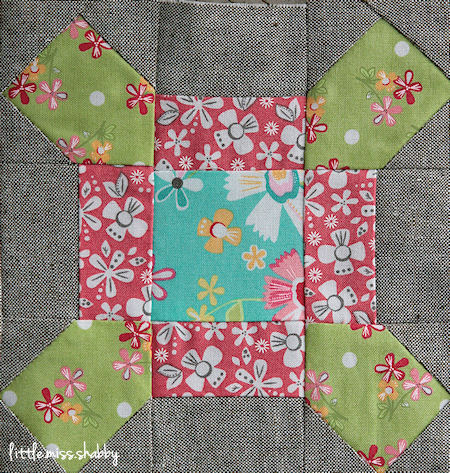 I thought, maybe I would stop at 9, that would give me a nice number to make a little mini quilt.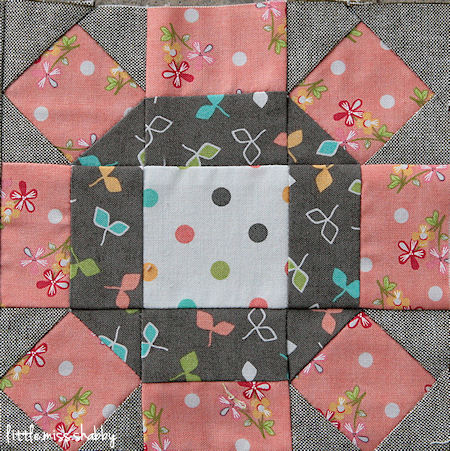 But, I hit 9 and I just wasn't ready to be done making them.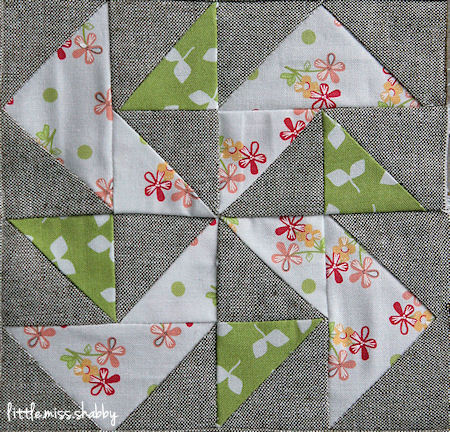 All total, I ended up with 12 six inch blocks.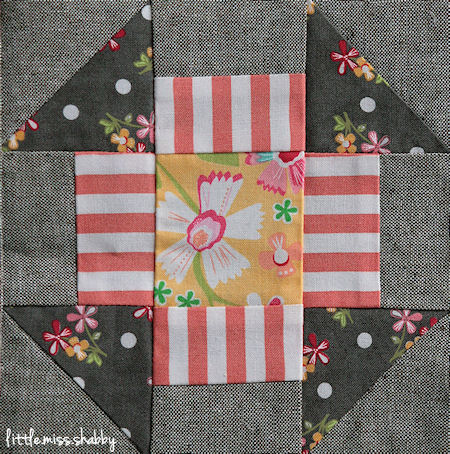 And, oh, they were so much fun to make.  Perfect for using up little bits of fabrics–and just so cute.
I knew if I kept going beyond 12 I was never going to be able to stop!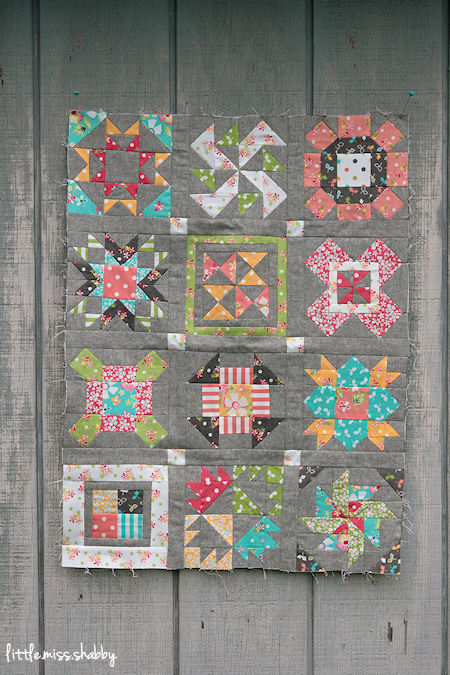 I sashed the quilt with the Essex linen and little 1 inch posts.  I just need to find time to add the outside borders.  I have a plan in mind, I just need to make the time!
Have you been joining in the Farm Girl Friday fun?  Make sure to pop over to Lori's blog to see what else she is sharing today as part of the sew along!