New Patterns!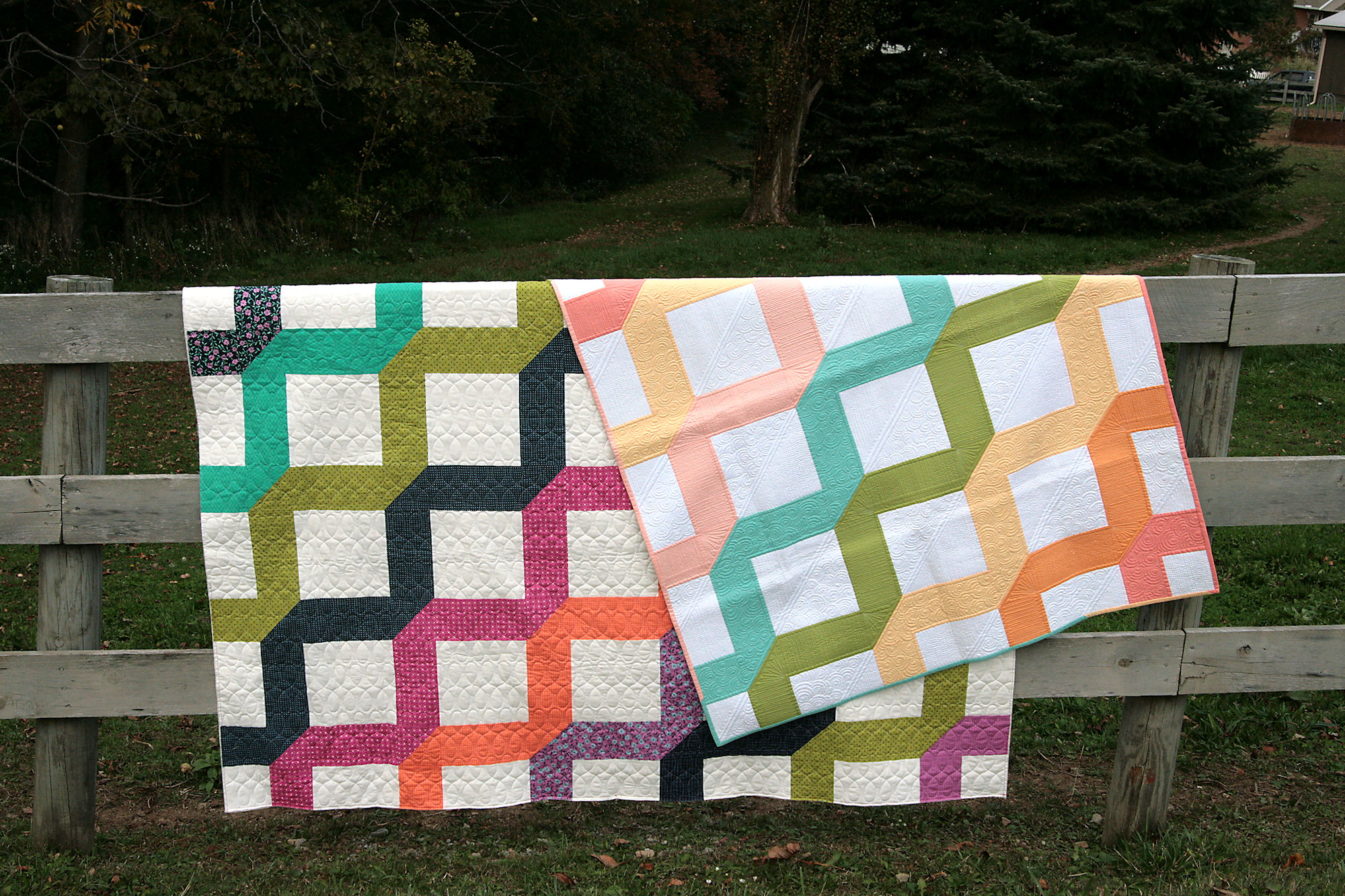 Happy Friday everyone!
Today, I am excited to let you know about my two latest patterns:  Make it Modern & Joyful.
First up is Make it Modern.  I first published this quilt at the end of 2012 in Quilt Magazine.  You can read more about that here if you'd like.  Since then I've received so many requests to offer it as a stand alone pattern.  And, here it is!
The original quilt was a 48″ x 60″ solids quilt quilted by Angela Walters: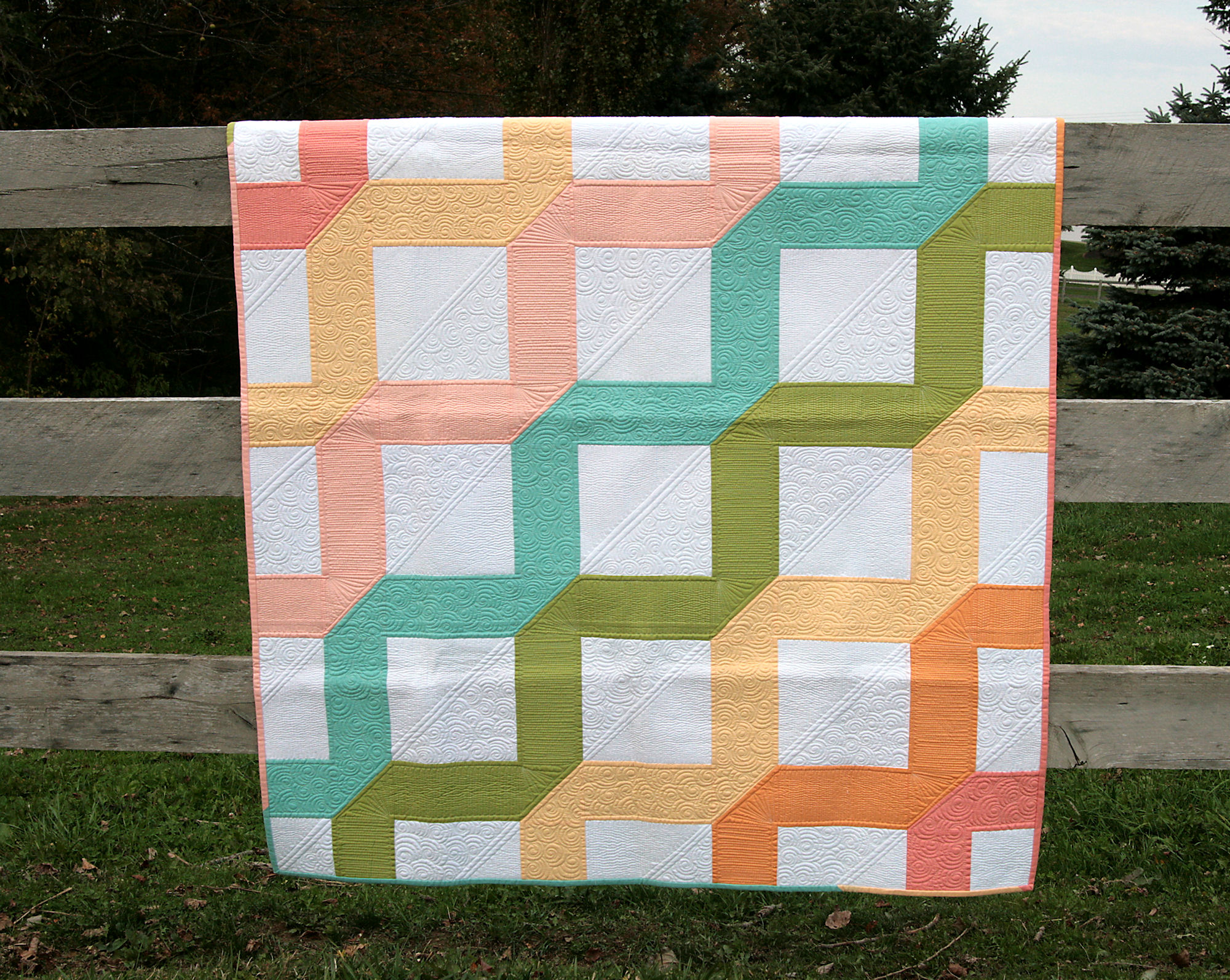 You'll find instructions for the 48″ x 60″ quilt in the pattern as well as a larger 72″ x 96″ size.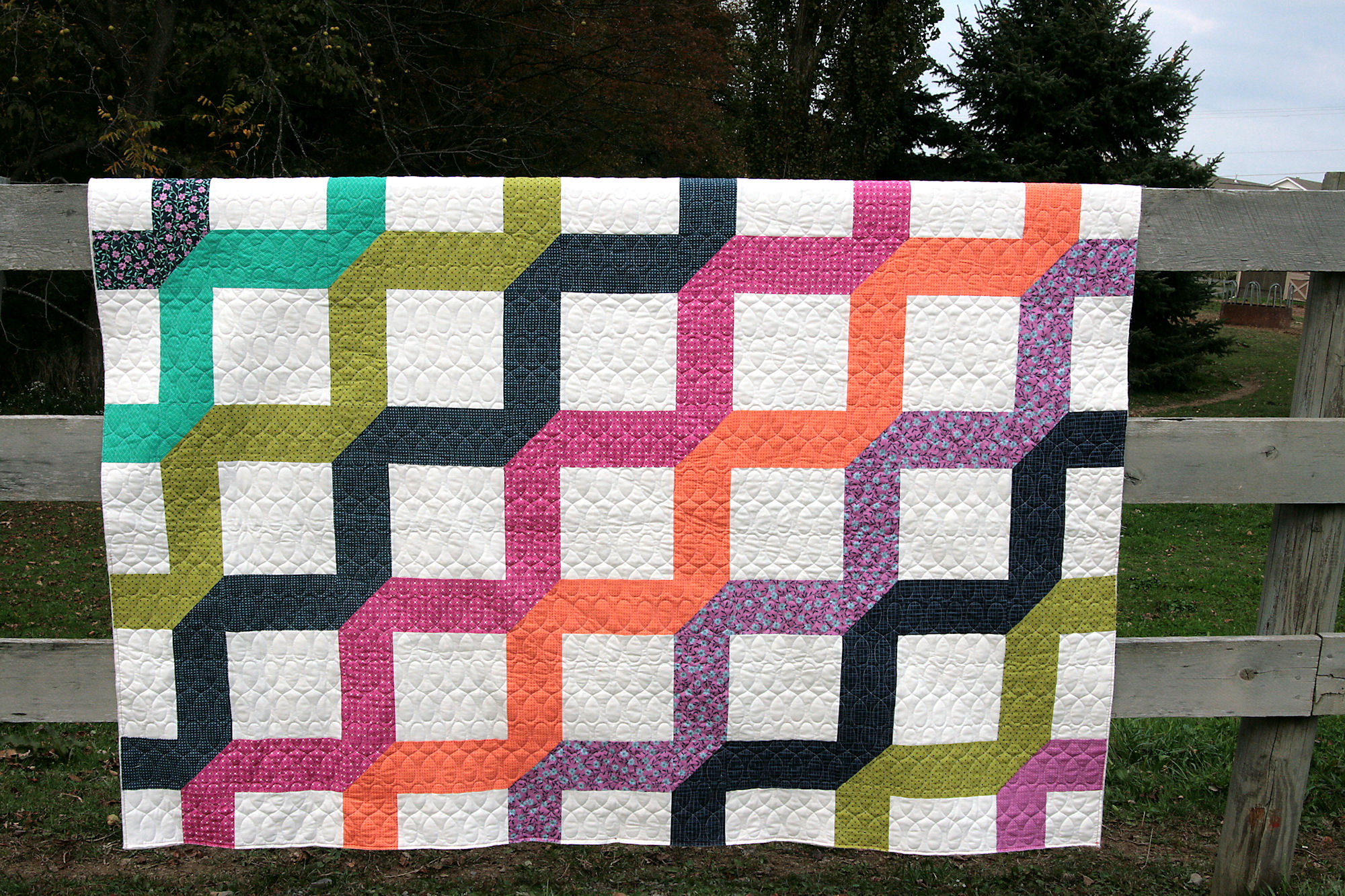 The larger version of Make it Modern features fabrics from Simply Colorful 2 by V&Co for Moda & Tucker Prairie by One Canoe Two for Moda.  Kaylene Parry did the fun loop quilting on this one for me.
In addition, the new Make it Modern pattern includes a surprise bonus quilt pattern that you'll have to purchase the pattern to see. =)  Who doesn't love a surprise freebie?!?  =)
Make it Modern is available in both a Paper and a PDF version.  You can find the paper version here & the PDF version here.
Next up is my new Joyful Pillow pattern: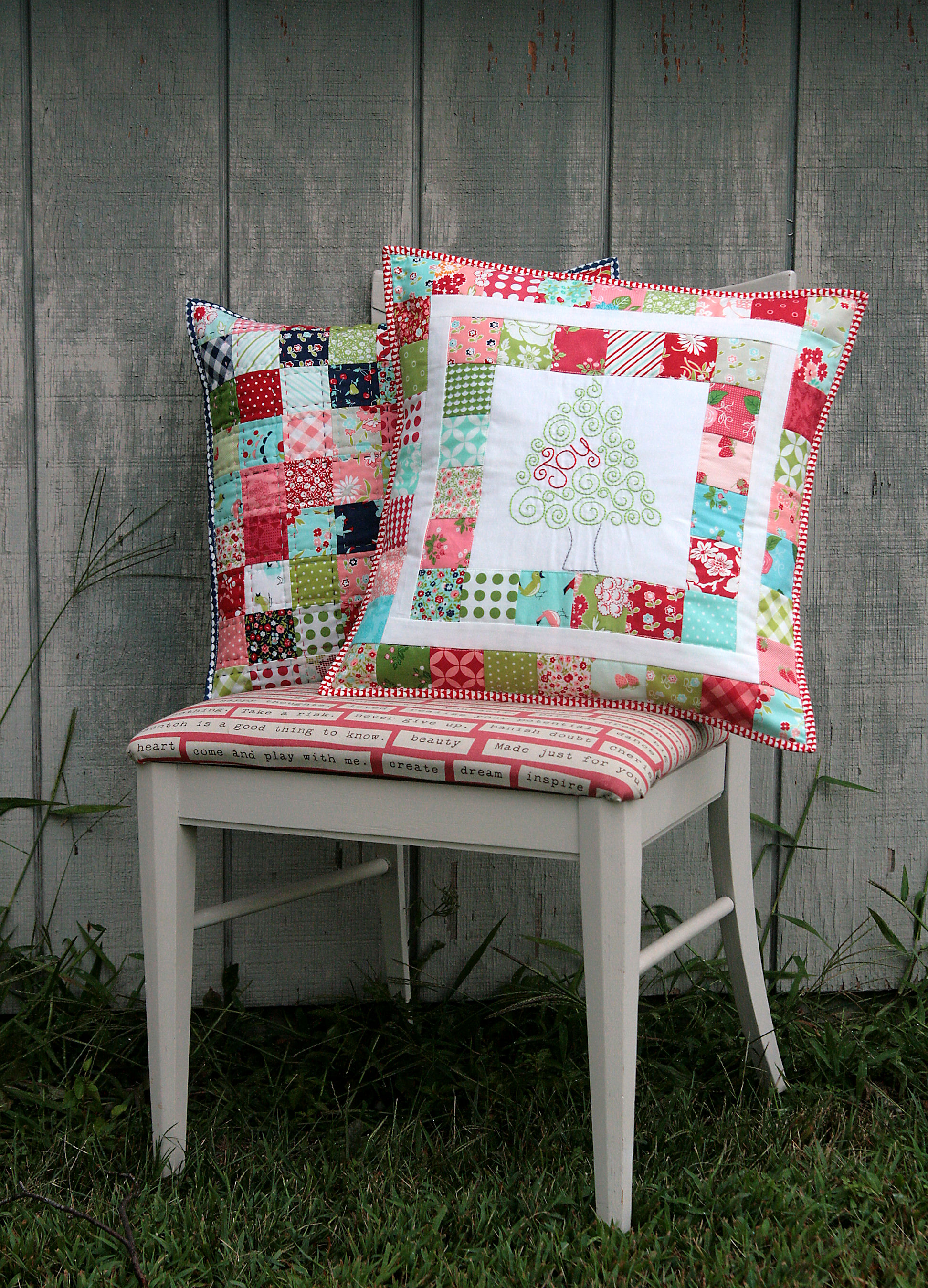 This pattern features a pillow duo.  The first pillow pattern is an embroidered holiday pattern.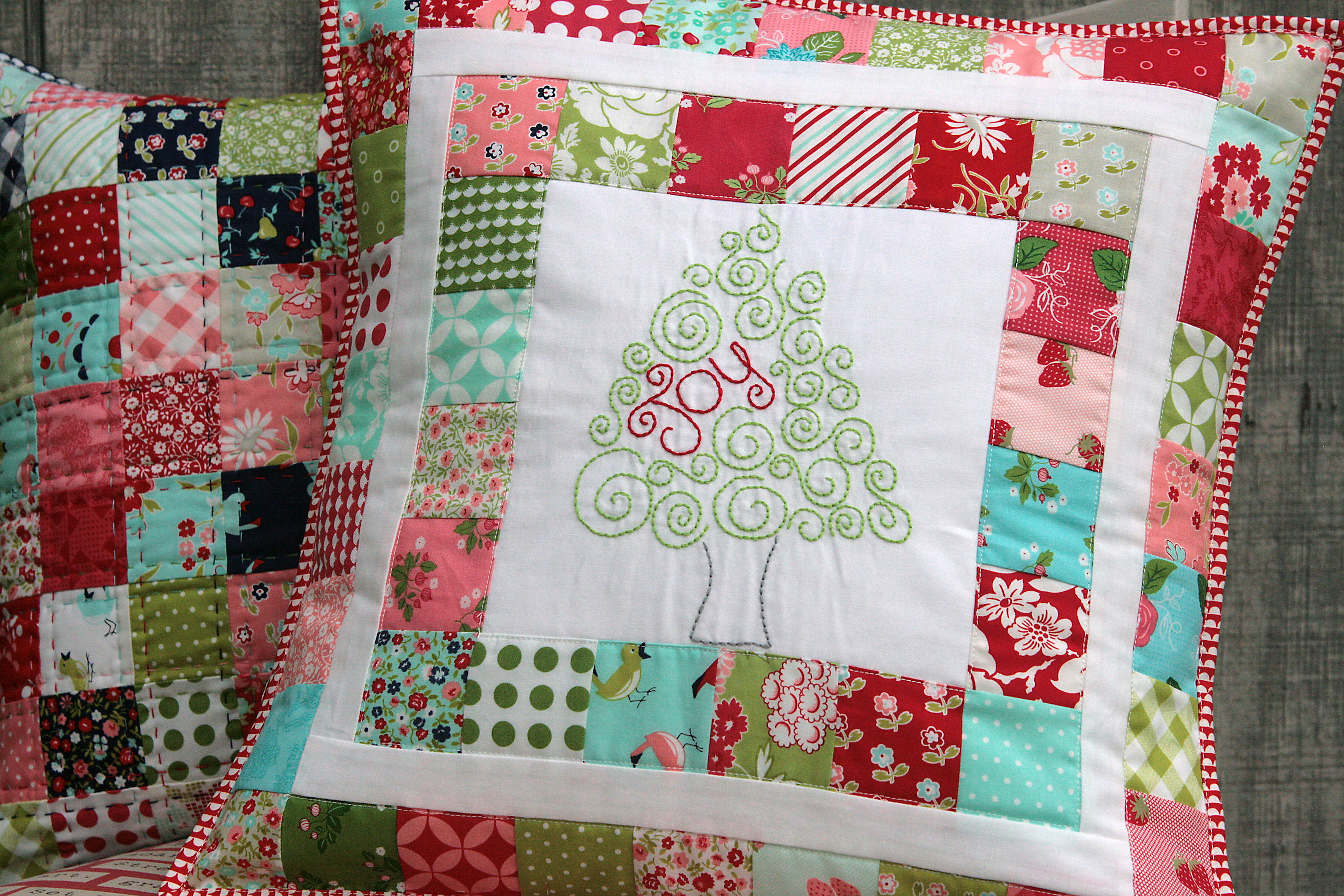 You all know I love adding embroidery and hand quilting to many of my projects and these fun pillows have a mix of both.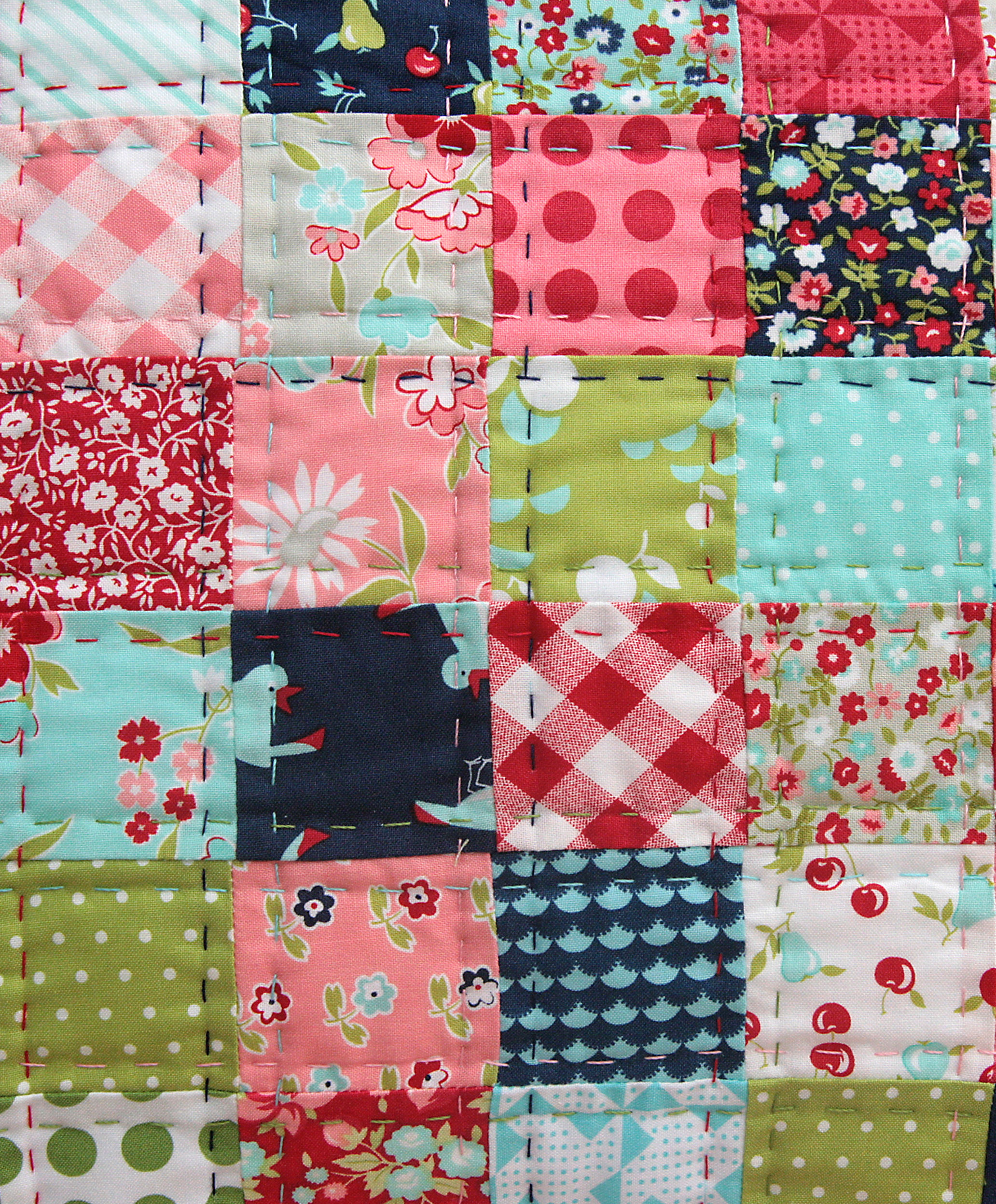 The 2nd pillow is a great pattern for those of you wishing to try your hand at hand quilting.  A simple patchwork design is set off beautifully with big stitch quilting.  I used Fat Quarter Shop's Tart Colorway of Aurifil 12 wt. hand quilting thread to complete the quilting on this pillow.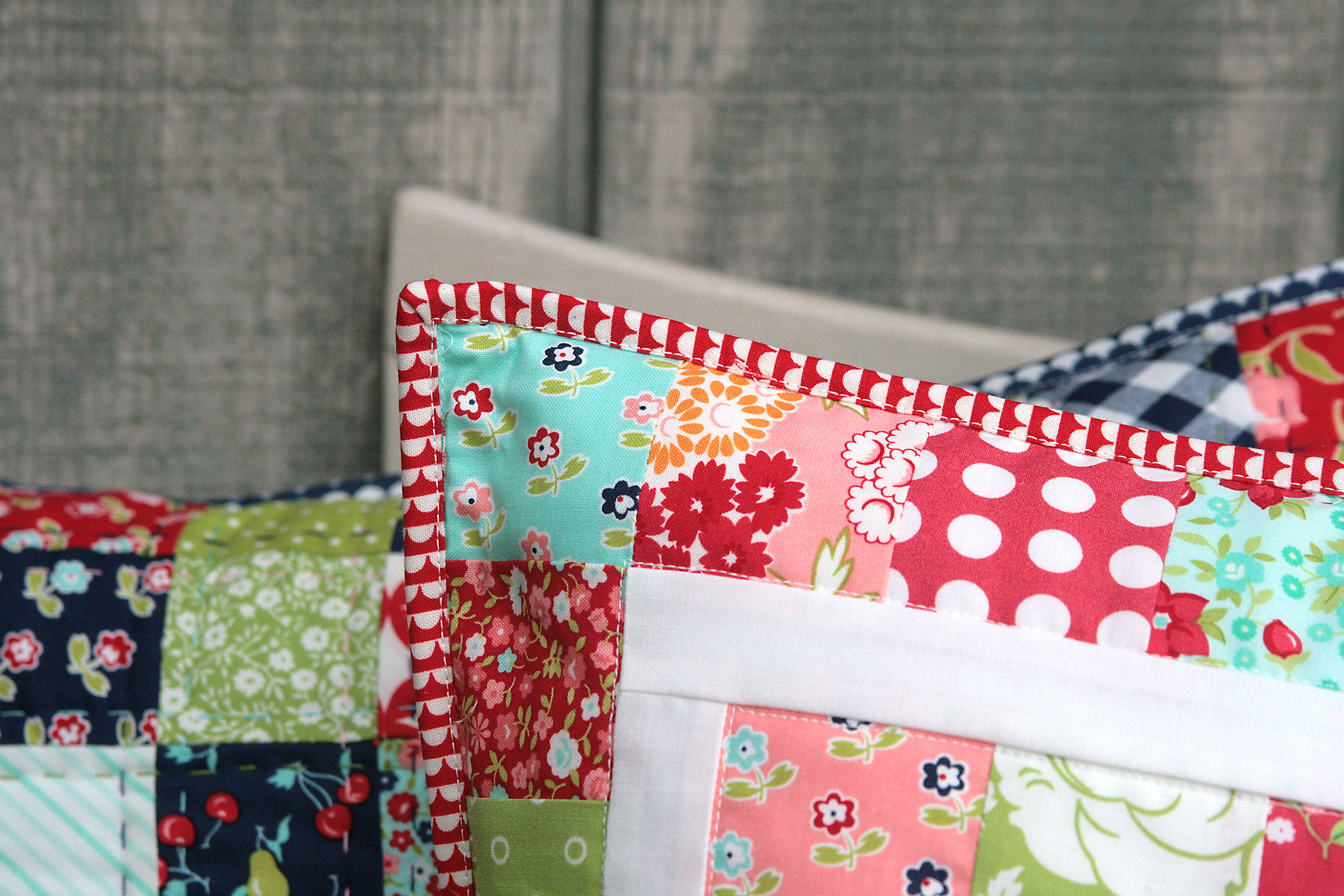 The fabrics I used were a mix of Hello Darling and Vintage Picnic by Bonnie & Camille for Moda and Gooseberry by Vanessa Goertzen for Moda.
Oh, and did I mention that this pattern is perfect for using 2 1/2″ mini charm squares?…well, it is. =)  And Joyful, also includes a bonus, freebie (surprise) 3rd pillow pattern.  It's one that is perfect for hand quilting if that's your thing.  If not, it's also pretty cute machine quilted.
You'll find the PAPER version of the Joyful Pillow pattern here and the PDF version of the Joyful Pillow pattern here.
As always, my new patterns are full color patterns with lots of easy to follow diagrams.
Happy Sewing!