Cozy Cottage Blog Hop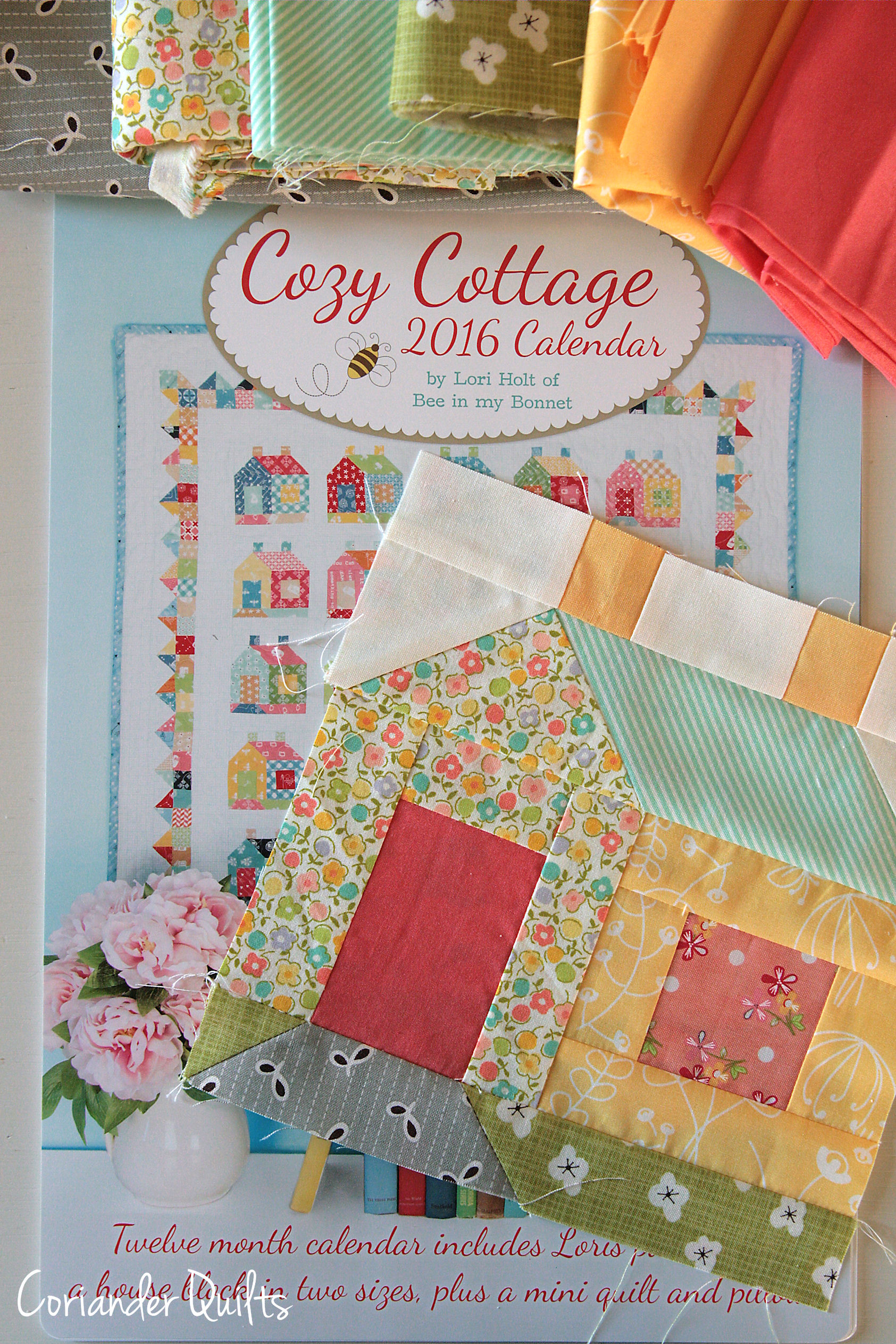 Today is my stop on Lori Holt's Cozy Cottage blog hop. =)  I am sure that you have seen the adorable 2016 Cozy Cottage that Lori has teamed up with the ladies at Fat Quarter Shop to create.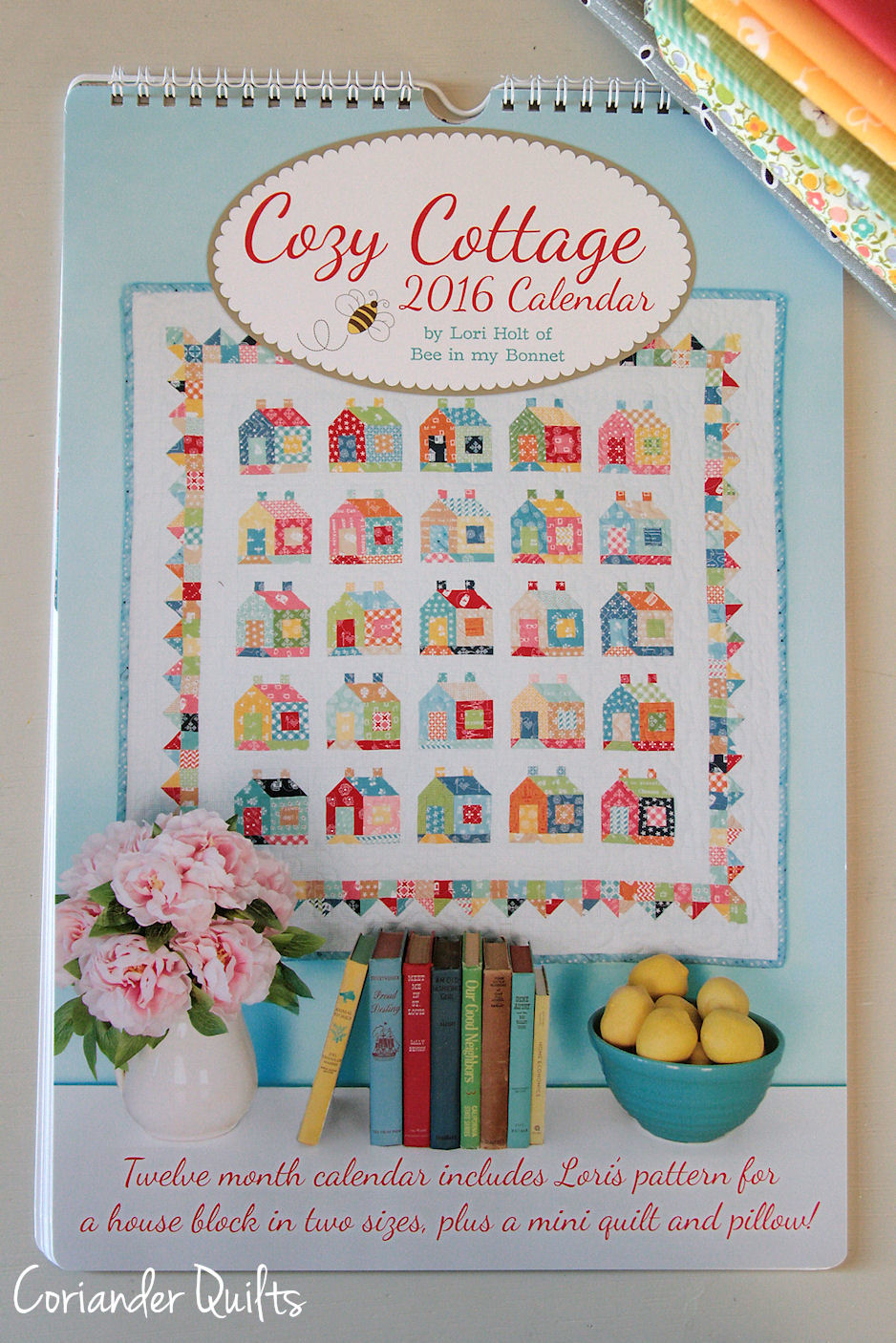 The calendar is filled with quilts & cute photos from Lori's adorable cottage.  Look how cute May is!–I'm always partial to May because it's my birthday month.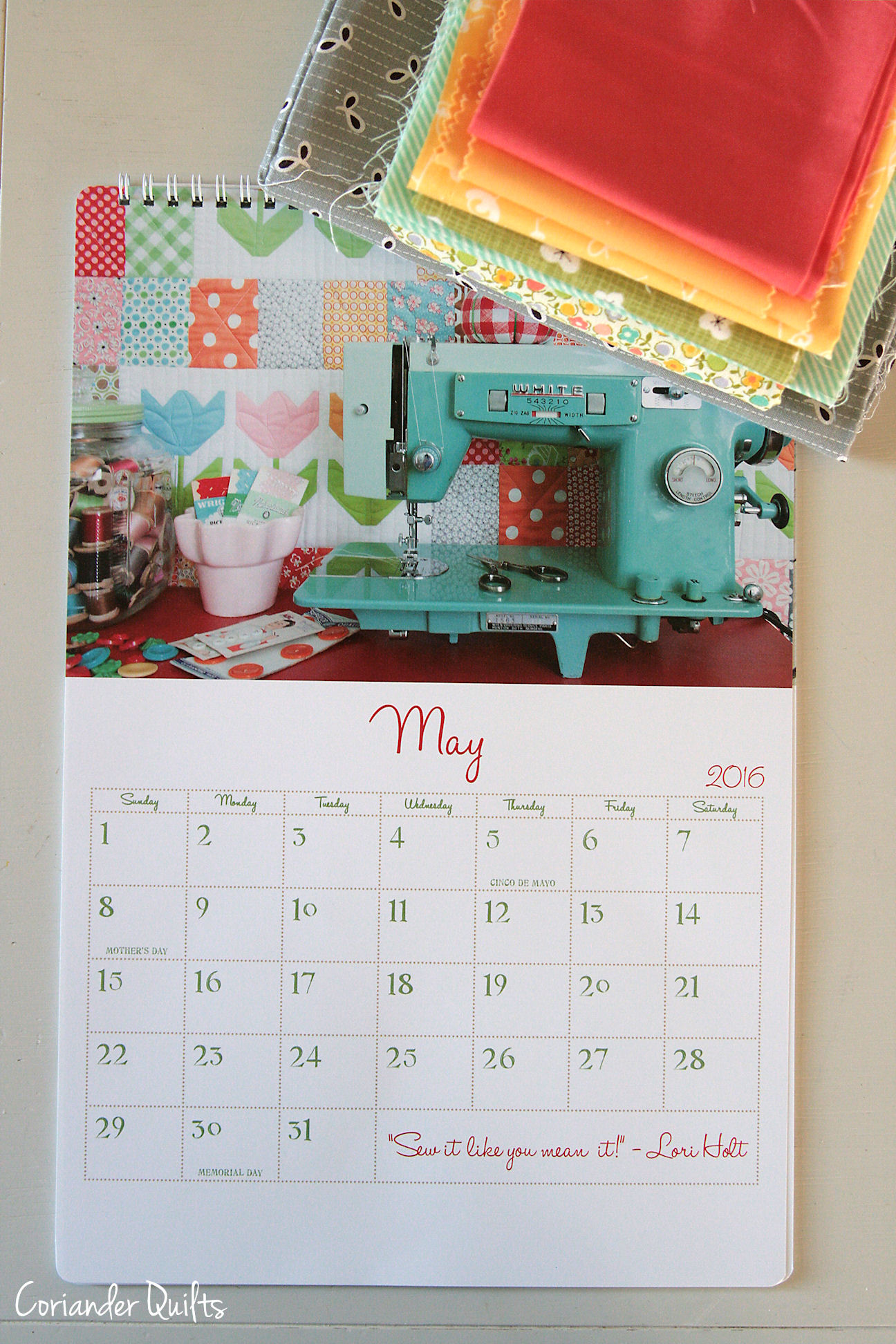 Included in the calendar are patterns for cottage quilt blocks in two sizes as well as several patterns using the quilt blocks.
Look how cute the pillow pattern is: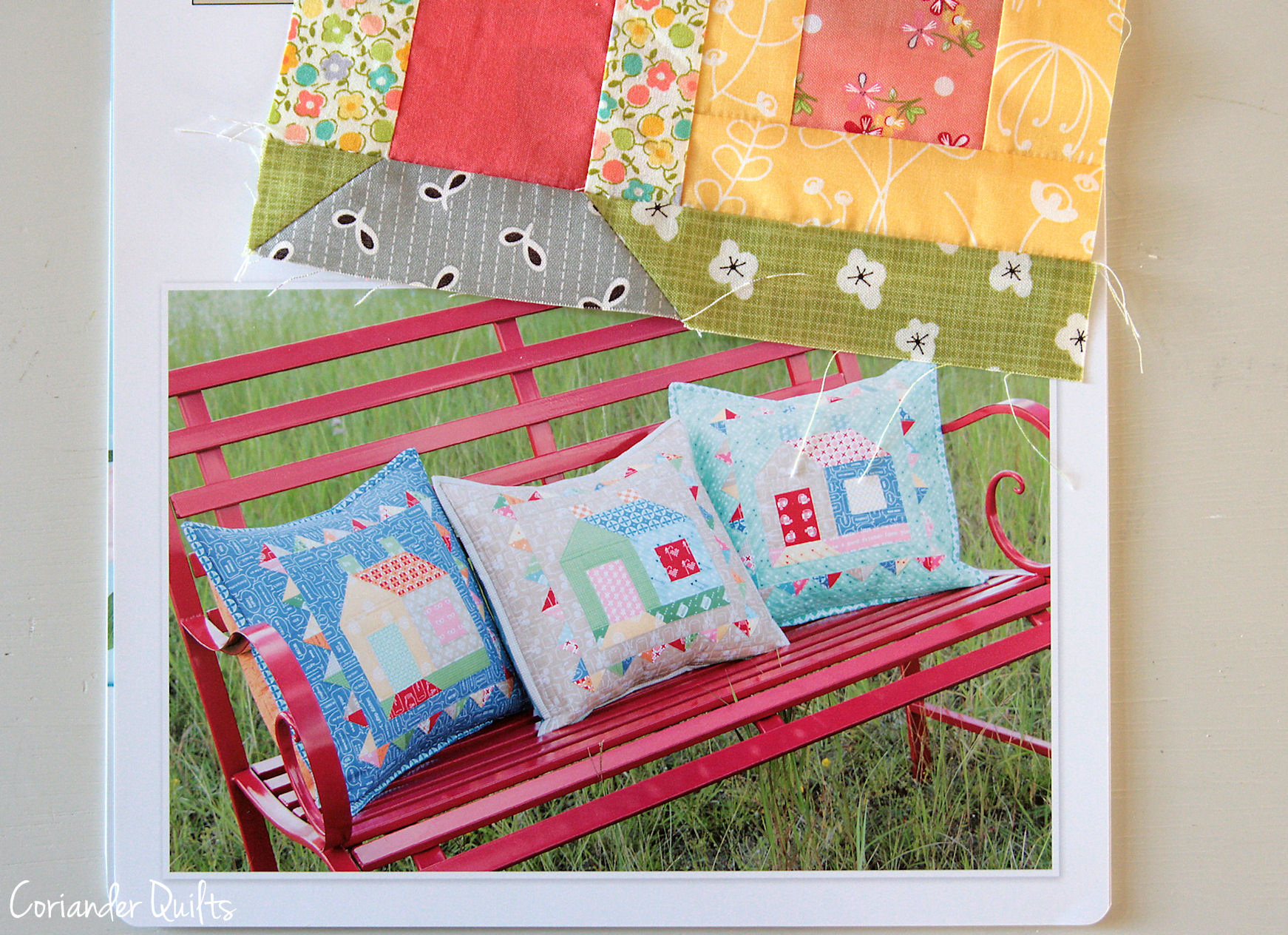 I decided to make one of the larger quilt blocks.  First, I chose a fun mix of fabrics in my go to color palette–Very Prairie-esque! =)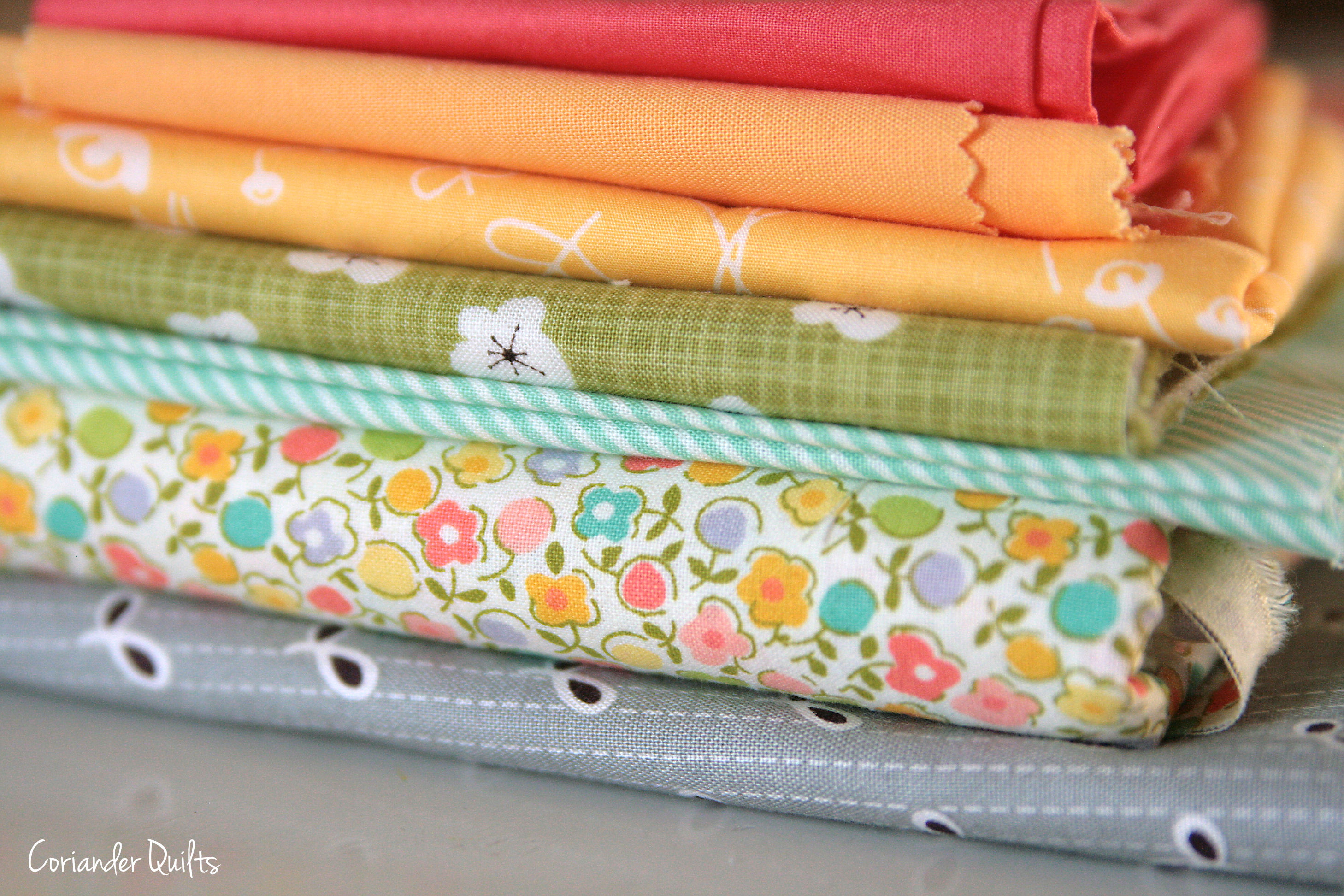 Speaking of Prairie, it has just hit quilt shops in the last two weeks–have you guys seen it in your quilt shop yet?
Using, the fun little mix of fabrics above, I made a cute little cottage block.  I still haven't decided how I want to finish the block yet–but it sure is cute!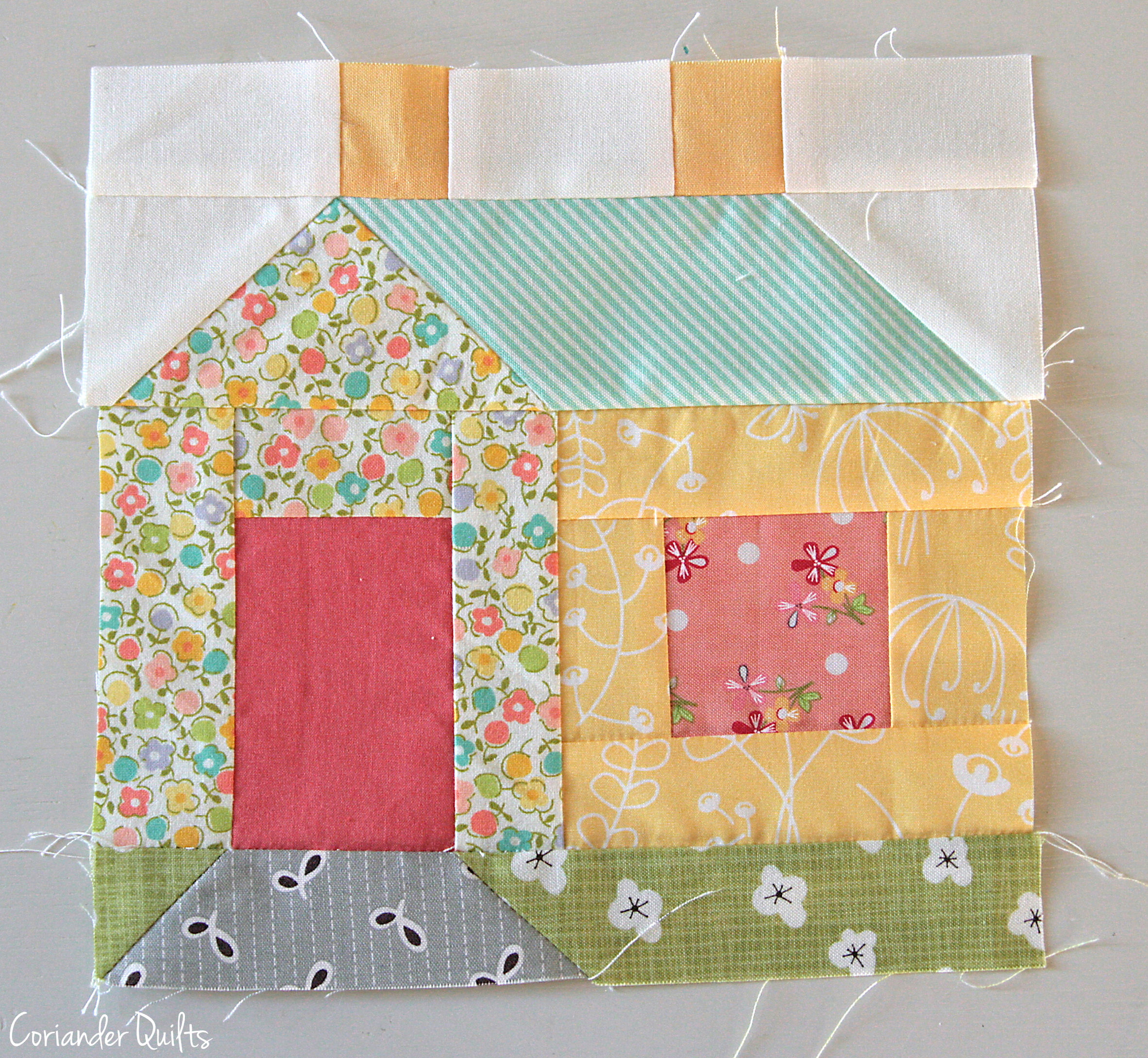 To purchase a Cozy Cottage calendar of your own, visit Fat Quarter Shop.