James Baby Quilt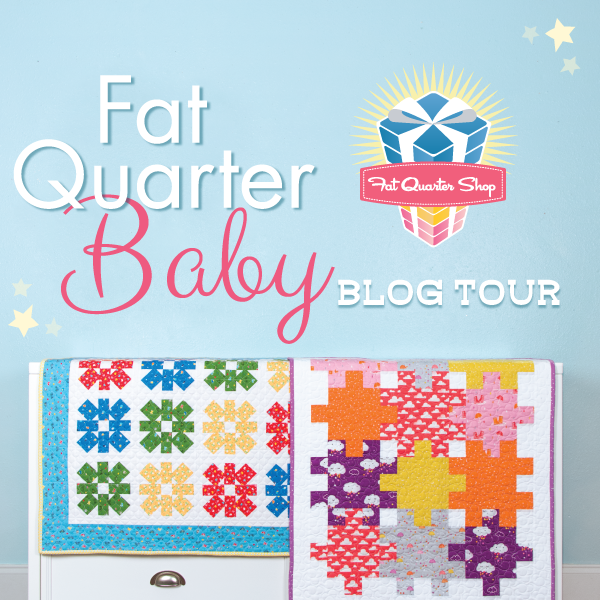 Happy Tuesday everyone!  I hope everyone's week is off to a wonderful quilty start.  Here in Ohio, we are enjoying some Spring-like temperatures which is wonderful.
Today, is my stop on the Fat Quarter Baby Blog Tour.  Fat Quarter Shop has a new baby quilt book that is just coming out & they asked me to join in the fun of introducing one of the quilt projects in the book to you.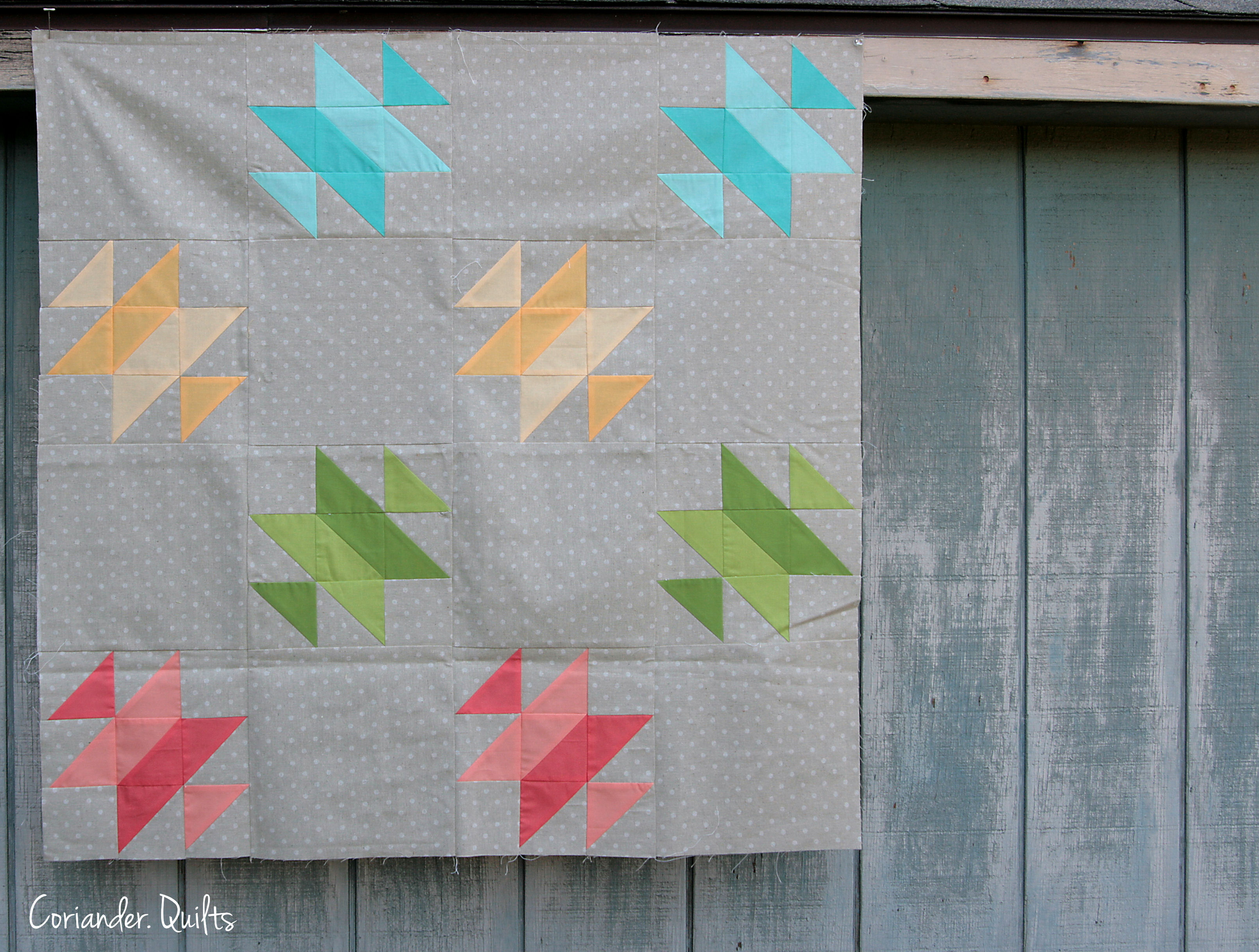 The quilt they asked me to make is the "James" quilt.  If you are in need of a fun, quick baby quilt, this one is perfect.
The original quilt design in the book called for just two print fabrics and a solid background fabric.  I decided to change things up just a little bit and I love the end result.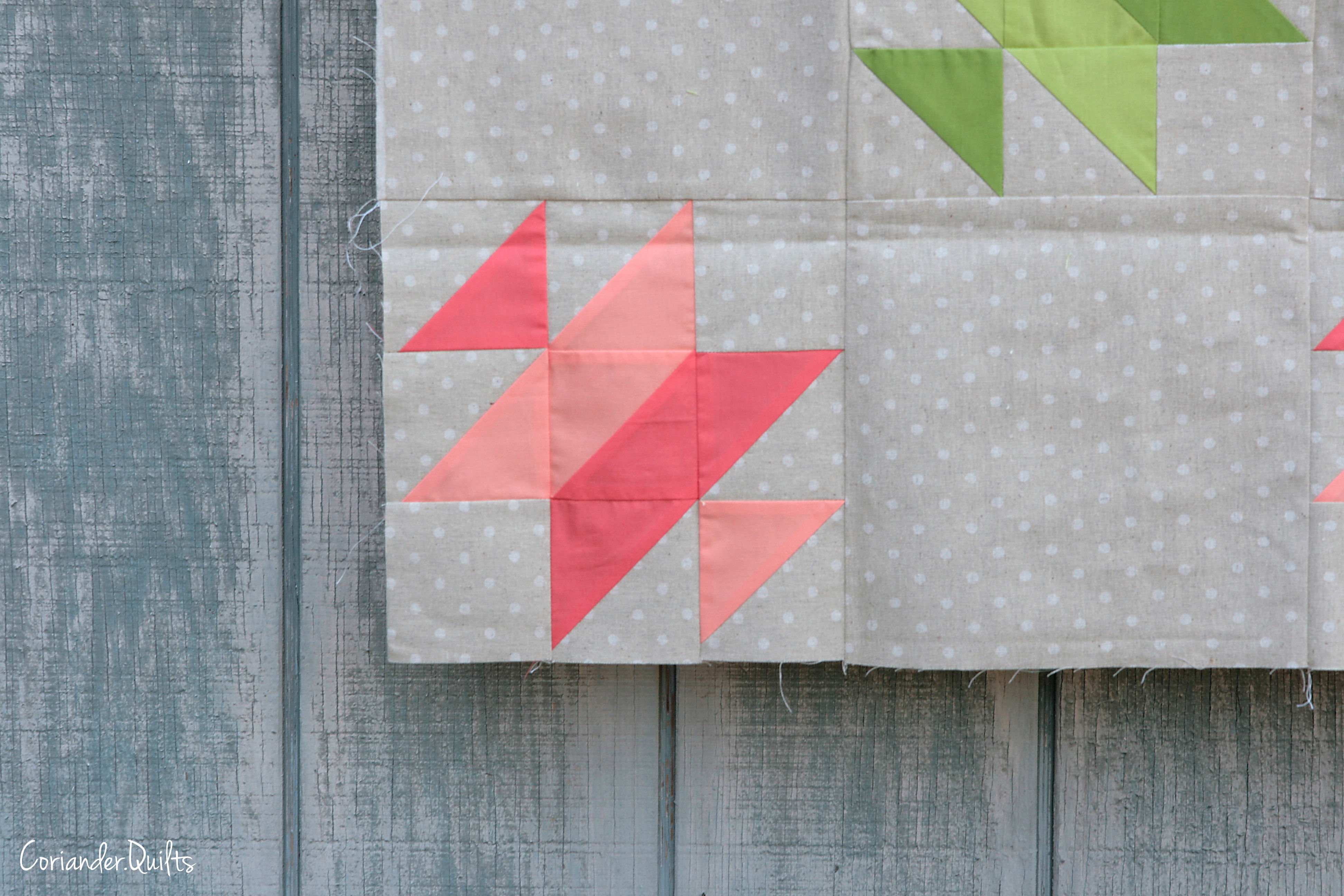 My James quilt is made using a variety of solids, all Bellas with the exception of the darkest Coral which is a Riley Blake solid and my current linen crush–Mochi Linen Dots in Sand (the Putty dot is pretty stellar too).  I have been using this linen in so many different projects lately.  If you've never tried out Moda's linen you are missing the boat!–it is wonderful to work with.  Much less fussy than other linens you may have tried.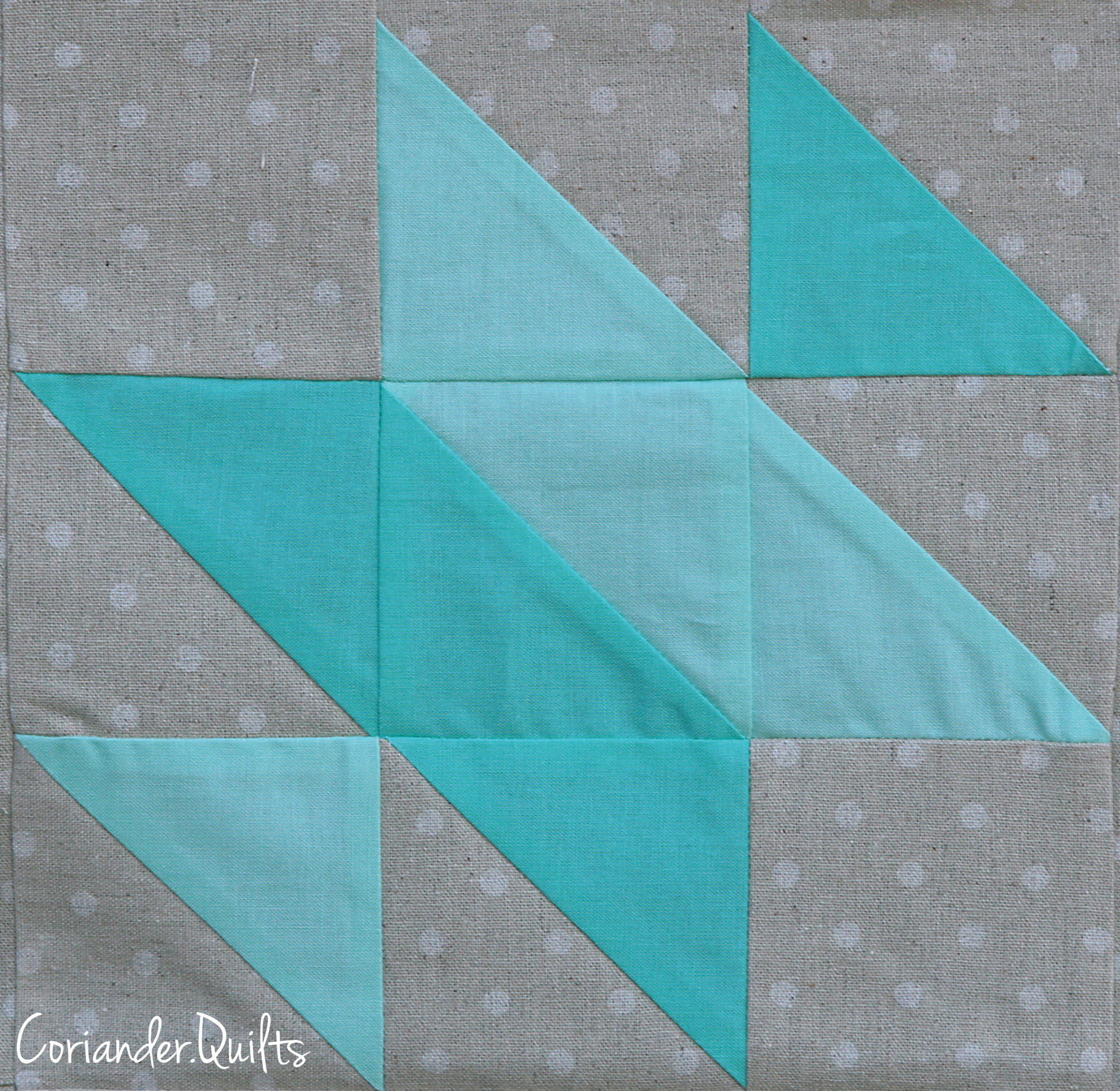 And, linen adds wonderful texture to a quilt.
Mochi linen has the same shrink rate as Moda's quilting cottons so no funny business when you mix the two together.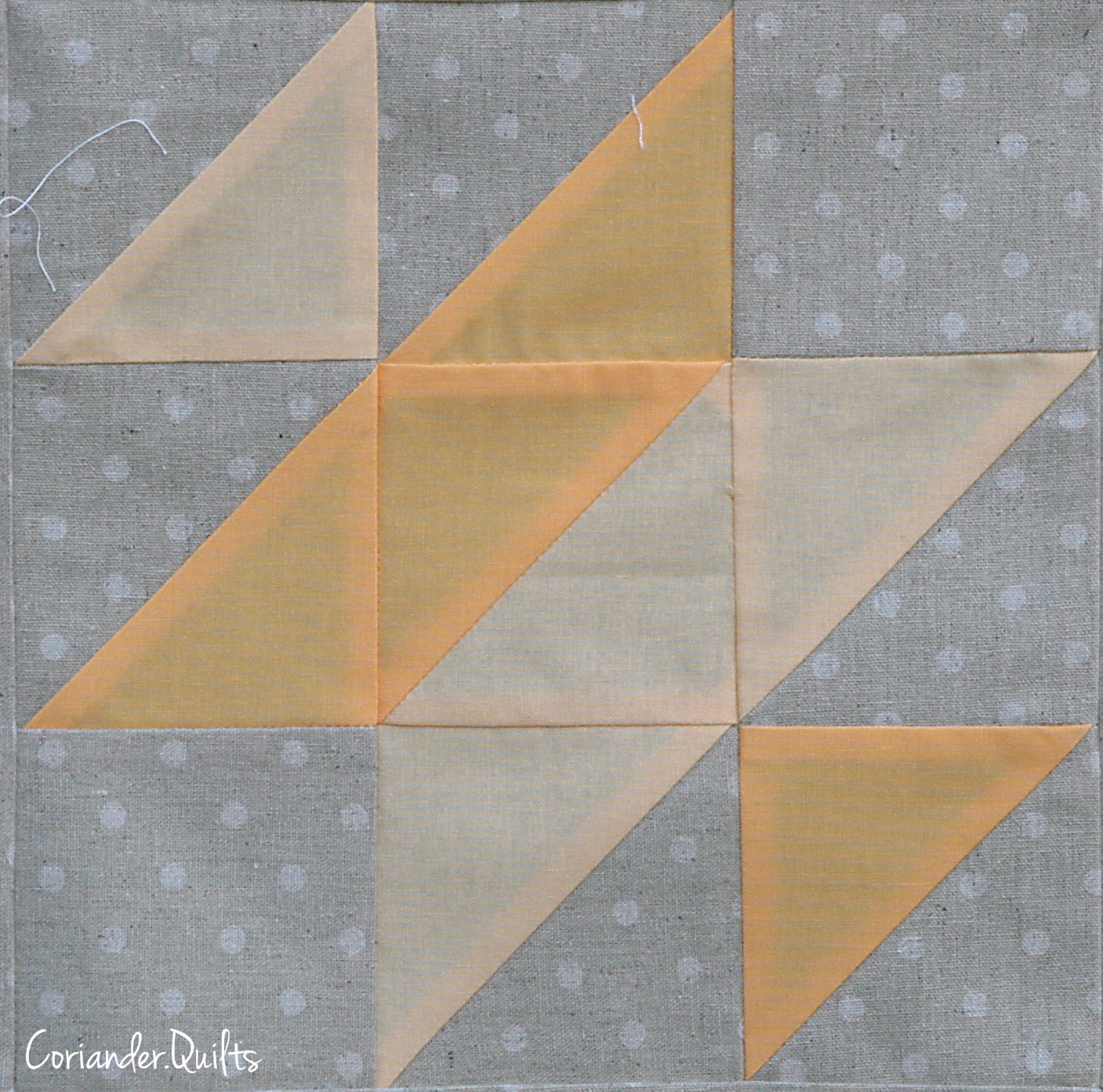 My daughters seldom comment on the quilts that I make.  I think they see new quilts so often that they usually don't think too much of another new one.
However, when they saw this one they both commented on how much they liked it.  They thought the colors were so nice with the dark and light solids and Chloe said the dot fabric was really nice too.  I've never had a quilt top receive so many good reviews from them before. =)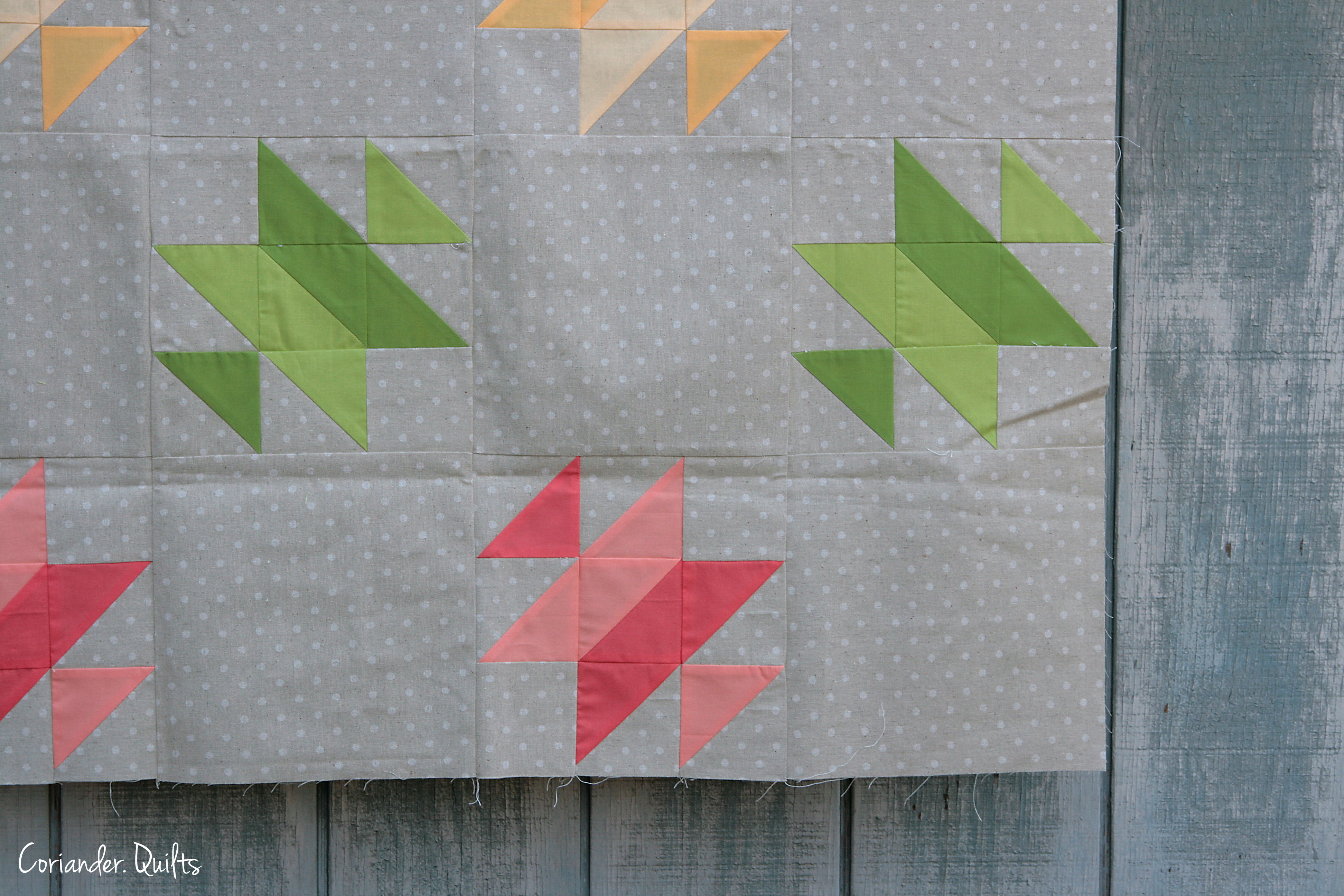 I can never say enough good things about Fat Quarter Shop's books.  They are always so well done and simple enough for beginners to take on–plenty of diagrams and well written instructions.
Be sure to check out the rest of the projects from the book.  You can find a list of the blogs sharing projects from Fat Quarter Baby here.
Enjoy your day!