Splendid Sampler-Block 13 Scrap Star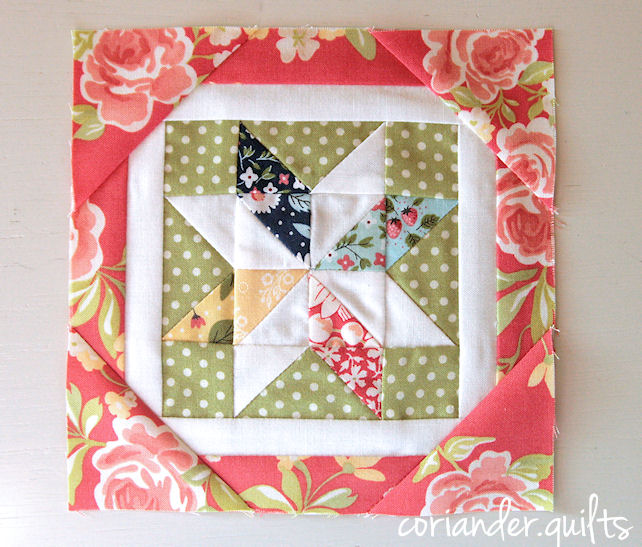 Welcome to Block 13 of the Splendid Sampler.  And it's early!–yay for more sewing time on the weekend. =)
When this happy little bundle of fabrics arrived on my doorstep courtesy of Moda Fabrics, I knew I wanted to make something scrappy.
We all know those little teeny bits of fabric that drift to the bottom of your scrap basket are the best ones!  Those little bits you hang onto thinking that you'll surely be able to use them in some project.  Well, folks, this is the block for those little bits.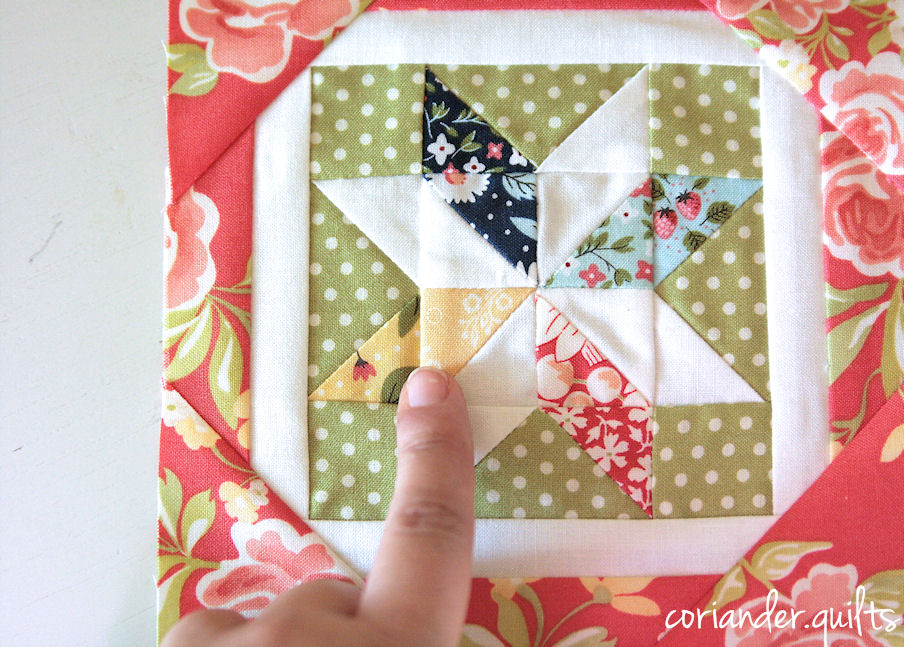 There are 8 teeny little prints making up the star points.  Such a cute little block!
You can find the block pattern for Scrap Star here.
And, if you are new to the Splendid Sampler, here are the details for the year long event.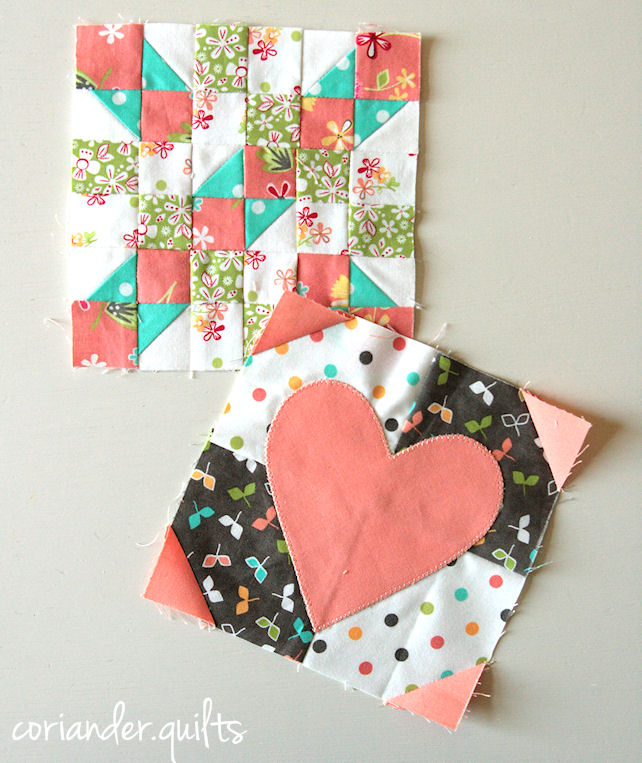 My 10 year old daughter, Chloe decided she wanted to follow along.  Here are her first two blocks–she decided she wanted to make her blocks out of Prairie fabrics.  She is a very careful seamstress and her first 2 blocks turned out beautifully.  It's not too late to join in–you can find the first 12 blocks listed here as well as several bonus projects.
To keep up to date with all things Coriander Quilts, be sure to follow me on Instagram.  You'll get peeks of my latest projects, patterns, & fabric lines.
Happy Sewing!