Introducing Lulu Lane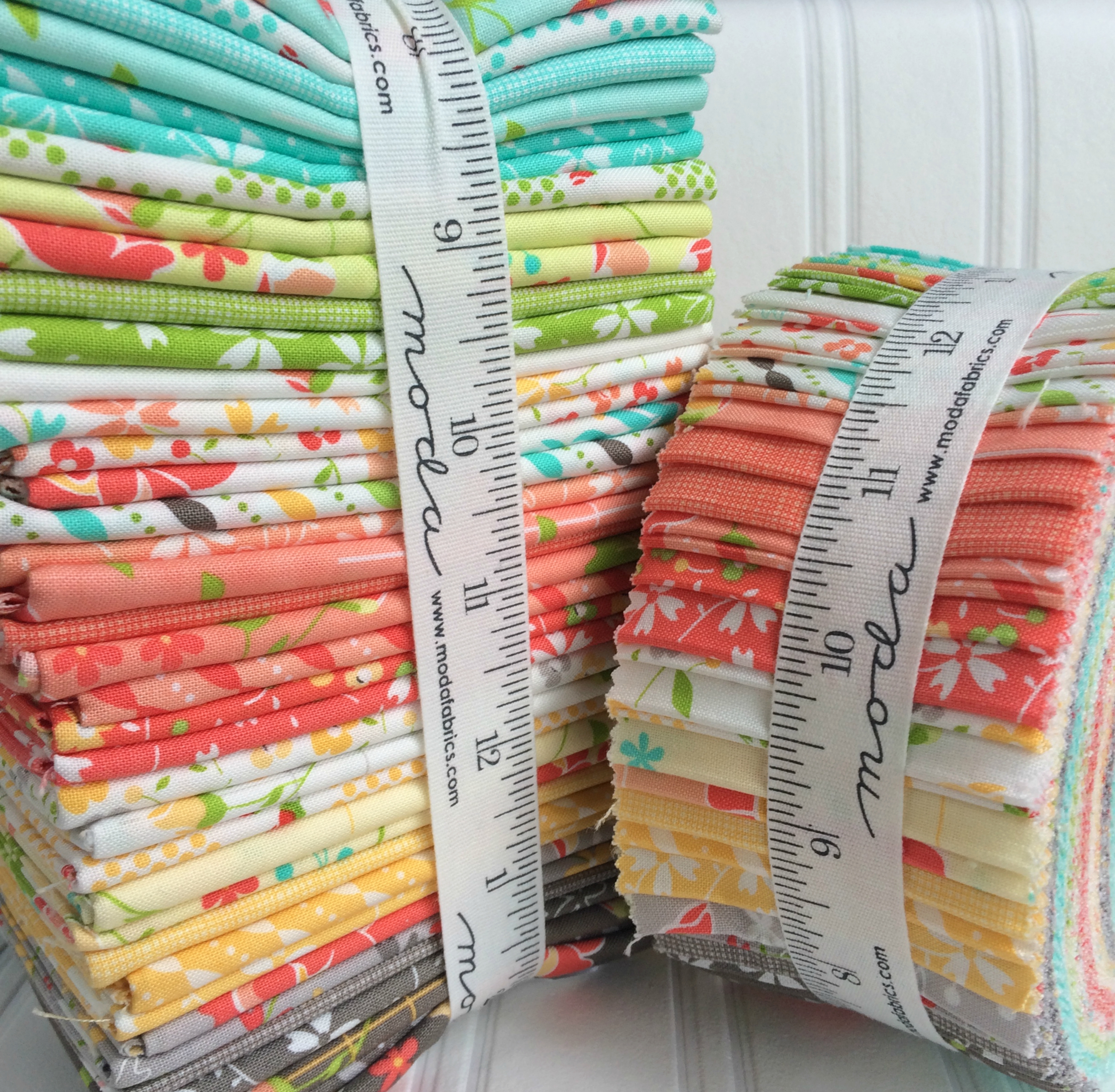 Introducing Lulu Lane.
Lulu Lane is my 3rd line of fabric with Moda Fabrics and I am so excited to share these fabrics with you!  Here is a little bit about the inspiration behind this collection:
"To get to my Grandma Lulu's house, you had to travel down a long gravel lane with corn fields on one side and a grape arbor on the other.  There was an apple orchard beside the house where we picked apples in the fall.  Next to the huge weeping willow tree in the backyard, there was a swimming pool.  Our summer days were spent swimming with cousins and taking long adventure walks on the many trails in the woods surrounding her home.
Lulu Lane brings back my cherished memories of the time spent on that lane, memories of golden days, bright flowers and lazy afternoons.  The quilts for Lulu Lane are named Backroads, Sunny, Fairweather, and Apple Creek as a reminder of those wonderful, long days of my childhood.
I hope you remember your own delightful days and memories of old as you sew with Lulu Lane."
Lulu Lane will start shipping in February–if you'd like your local quilt shop to carry these fabrics make sure to ask.  Quilt shops are currently able to purchase them.
I will be sharing the quilts and new patterns featuring Lulu Lane next week here on my site.  Make sure to pop back as there will be lots to see!
Have a wonderful quilty weekend!