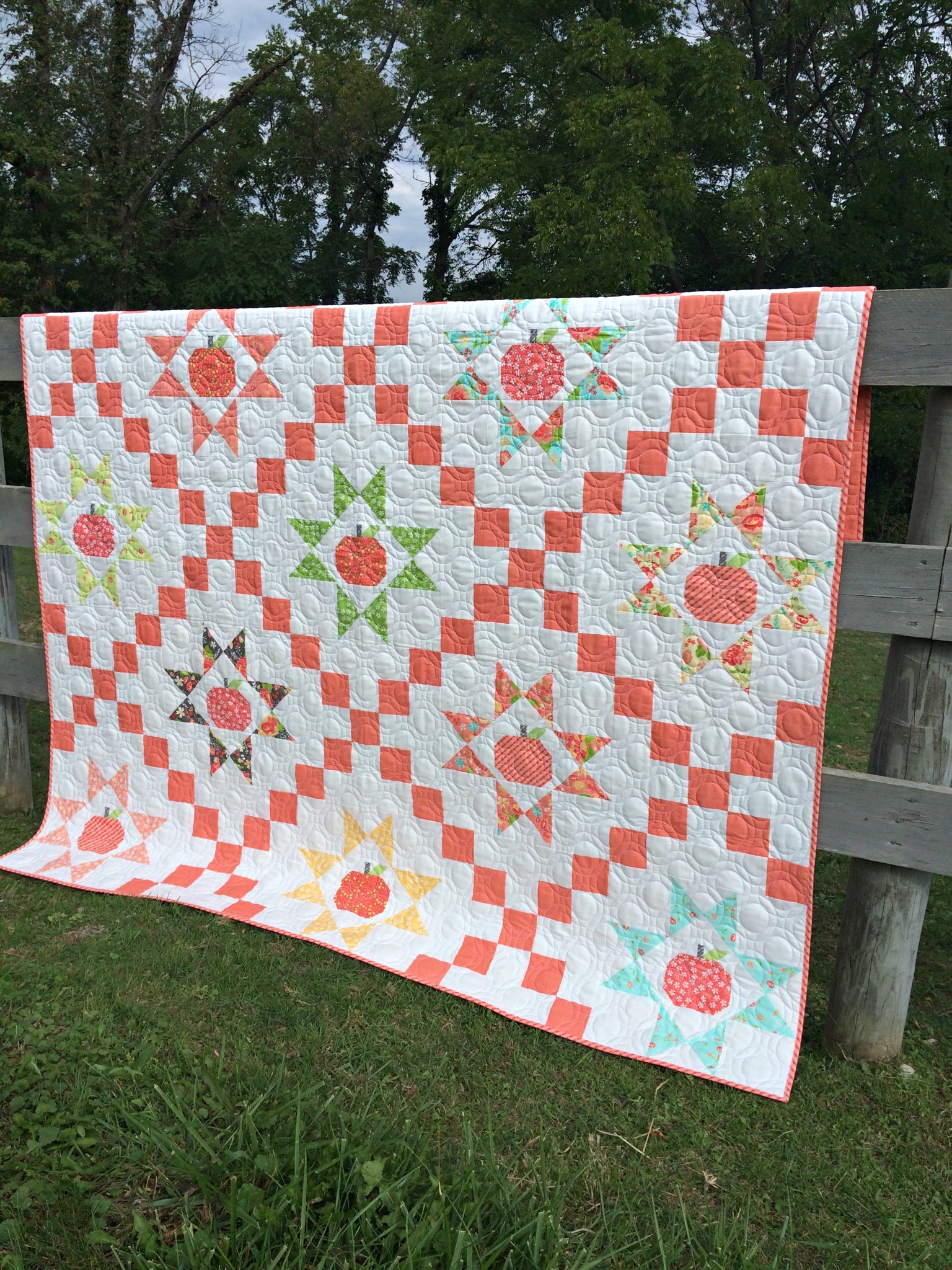 This quilt, Apple Creek, has a neat design history.
This past spring, I was asked  by my pastor at my church if I would be interested in designing a quilt for a special project.    Our church has  missionaries living and working on a native american reservation.  In the native american culture, exchanging gifts is very significant and my pastor asked if I'd be interested in designing a quilt to be used in such an exchange.  It was to be something specific and representative of our church.
The first thing I thought of was apples, our church is in a town named Apple Creek, & secondly I thought of the Ohio Star.
Combining those two thoughts led to this block: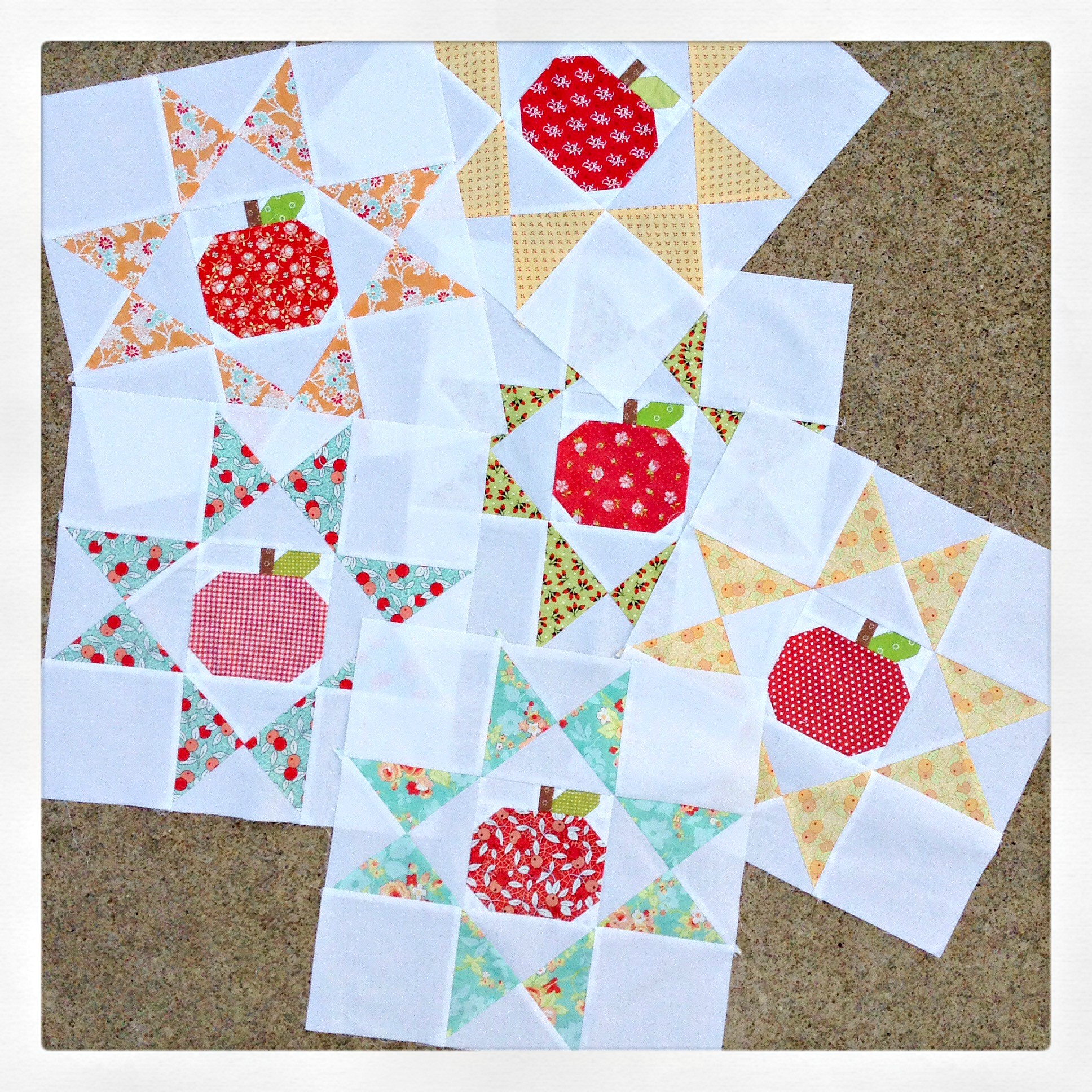 After talking over some design ideas with my pastor, he suggested using our church logo somewhere within the quilt as well as the verse Ecclesiastes 4:9 "Two are better than one, because they have a good reward for their toil."
The end result was this quilt (I made two quilts with the same design):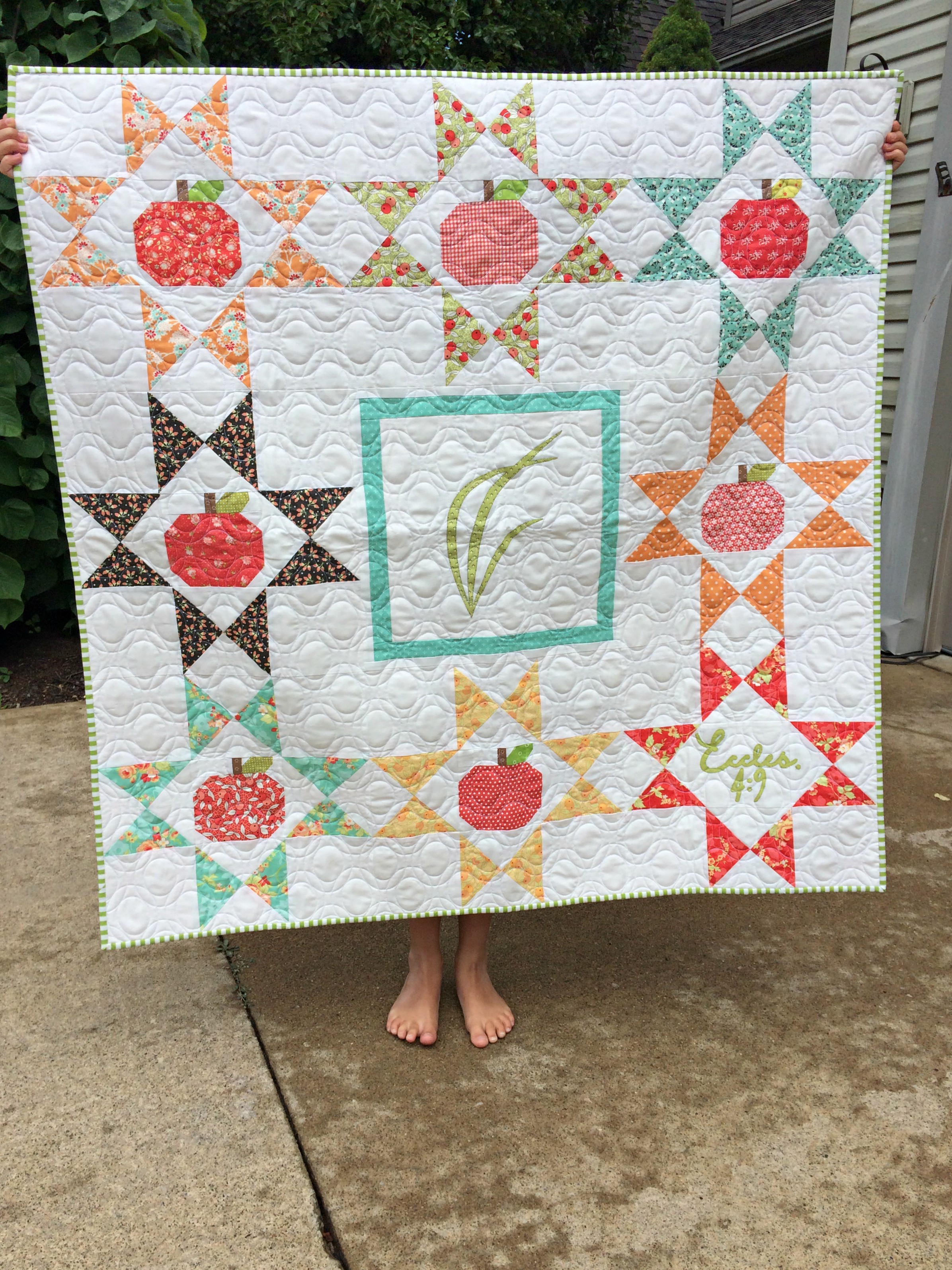 The quilts were exchanged at a ceremony at our church this past summer.  It was so fascinating to see two different cultures coming together in such a traditional ceremony.
As I was working on the blocks, I shared them on Instagram and many people were interested in a pattern.  So, I decided to design one using Lulu Lane fabrics.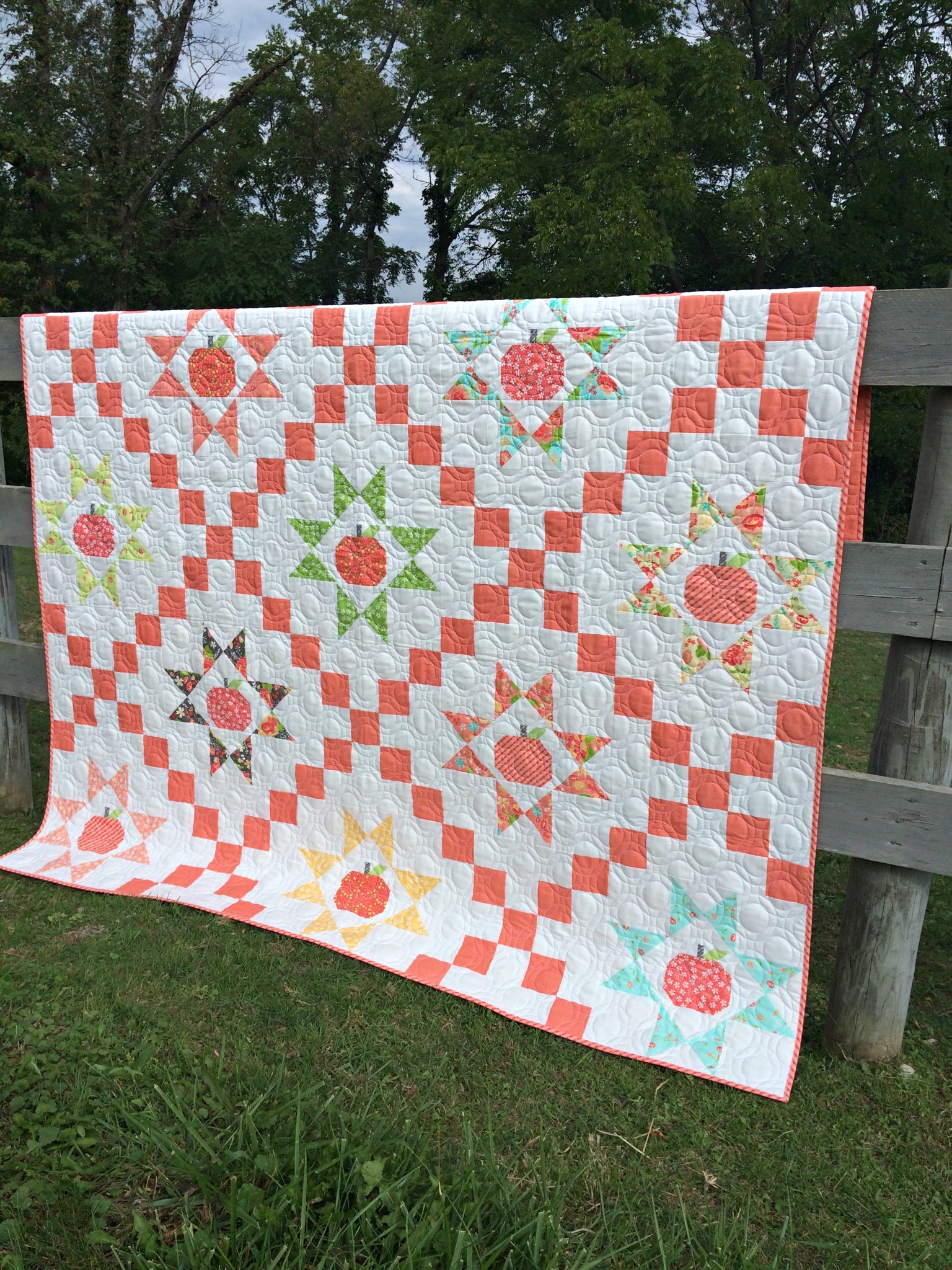 The quilt uses 13 fat eighths plus a bit of yardage and finishes at 75″ square.  It's all pieced traditionally–no paper piecing involved.   For the backing I used the Woven print in Coral.   Kaylene @quilterlove66 on Instagram did the quilting on all of the quilts.  She always does just a beautiful job.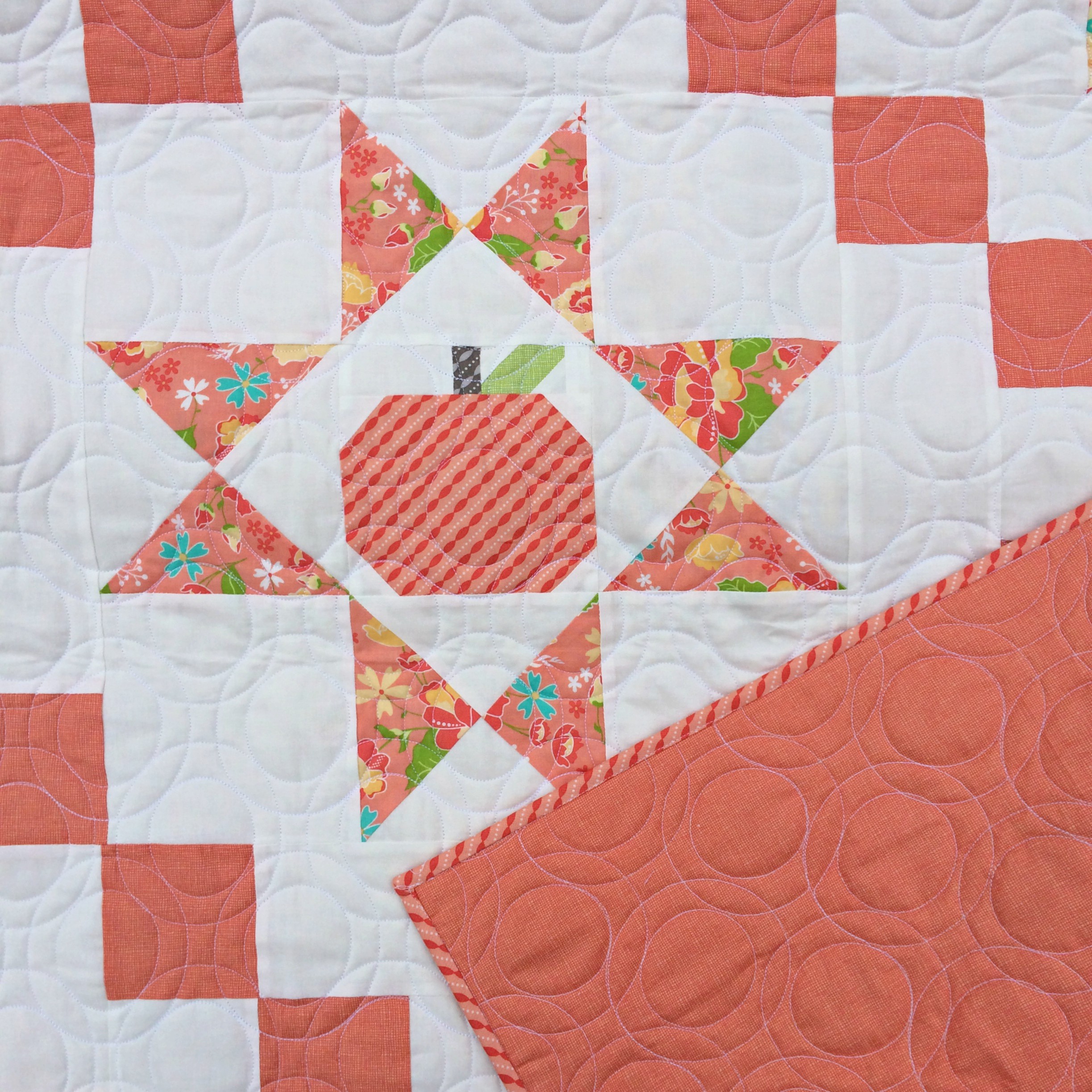 Apple Creek is also pretty stellar when done using fall fabrics–the apples can quickly transform into the cutest little pumpkins. =)  Here I've used a mix of Moda lines in oranges and blacks for the perfect fall quilt.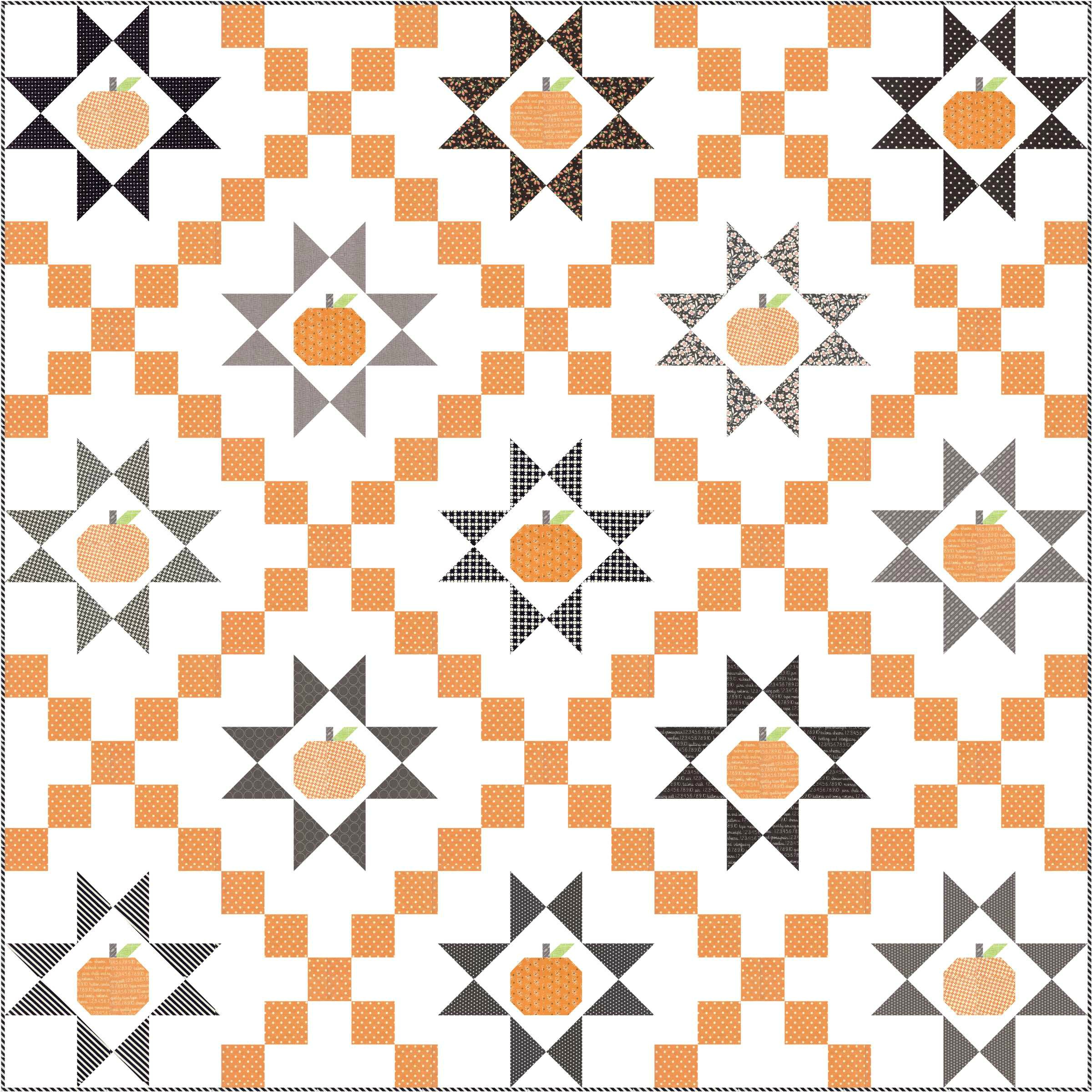 So, whether it's apples or pumpkins that strike your fancy, the pattern can be found in my Etsy shop.
Hope your Wednesday is going splendidly. =)