Backroads Quilt(s)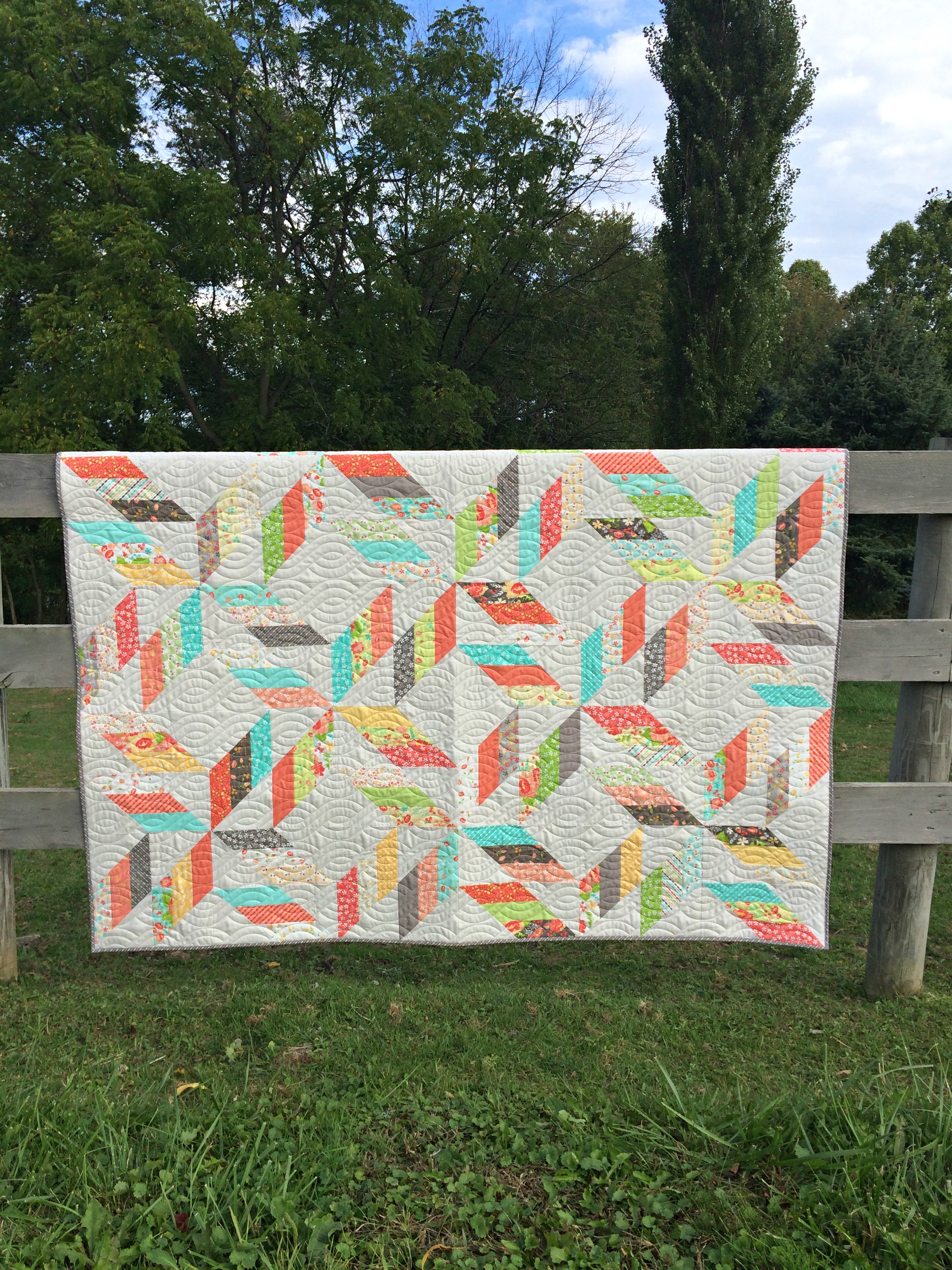 Backroads is our quilt of the day.  Isn't the sky so pretty in that picture above?  We have been having a beautiful fall–the weather has been so nice.  Warm, Sunny days interspersed with rain equals perfection in my book.
On to Backroads–this quilt is a jelly roll friendly quilt (you'll need 2 of them) that finishes at 72″ x 84″.  My favorite part of this quilt is that it is a two for one quilt.  With the pieces left over from trimming the cover quilt, you can make an entire second quilt top without purchasing additional fabrics.
Here's my 2nd quilt: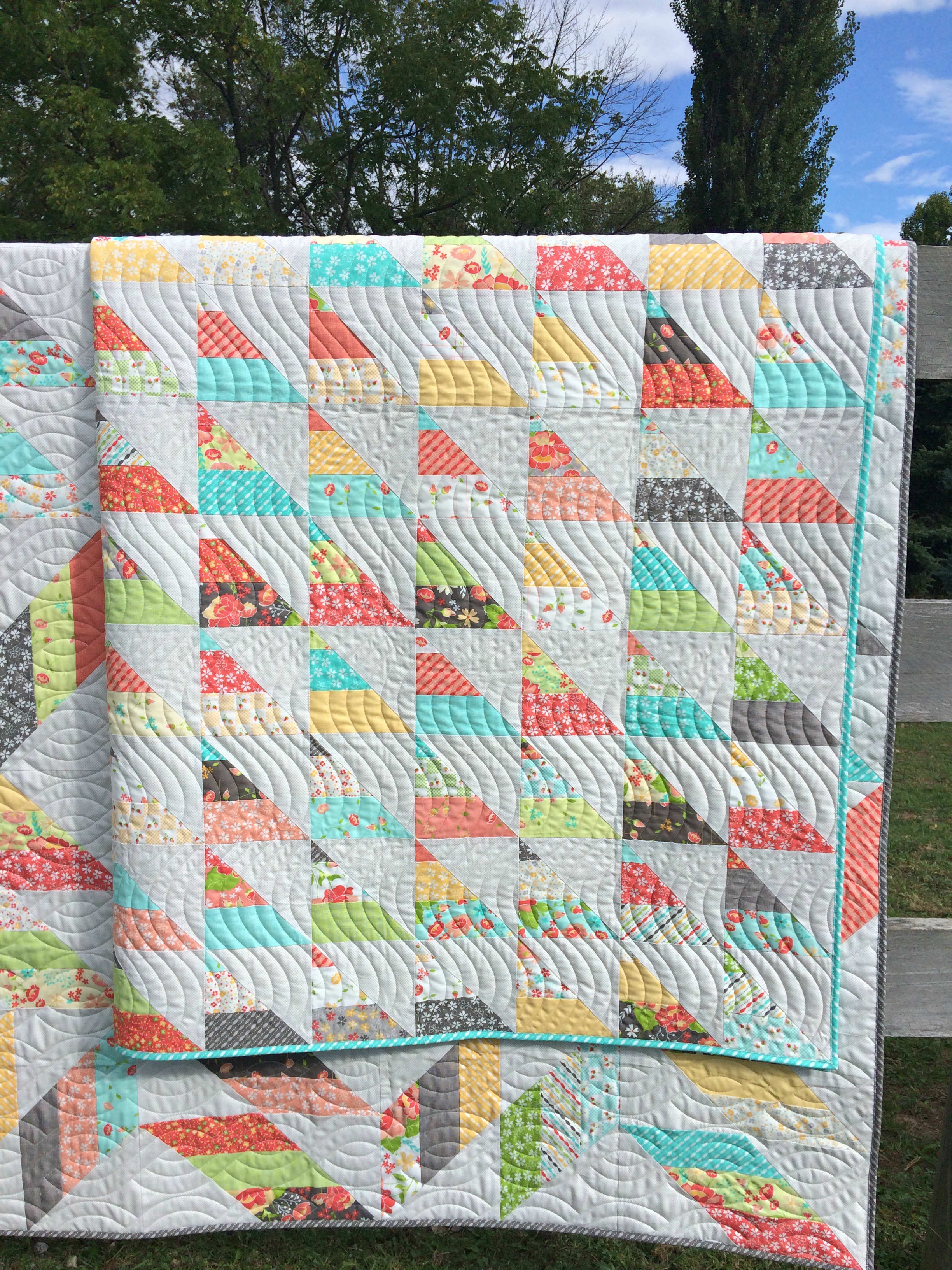 Depending on which way you flip all of those triangles in quilt #2 you get an entirely different layout.  The pattern includes some of my favorite layout options but I'm sure there are even more fun ways to lay them out.
I love the way the quilting on these two quilts turned out.  The cover quilt has a wonderful cable quilting design.  And the 2nd quilt has a great wavy quilting design.  Kaylene quilted both of these for me too.
I left the picture below slightly larger so that you can see the background I chose for these quilts.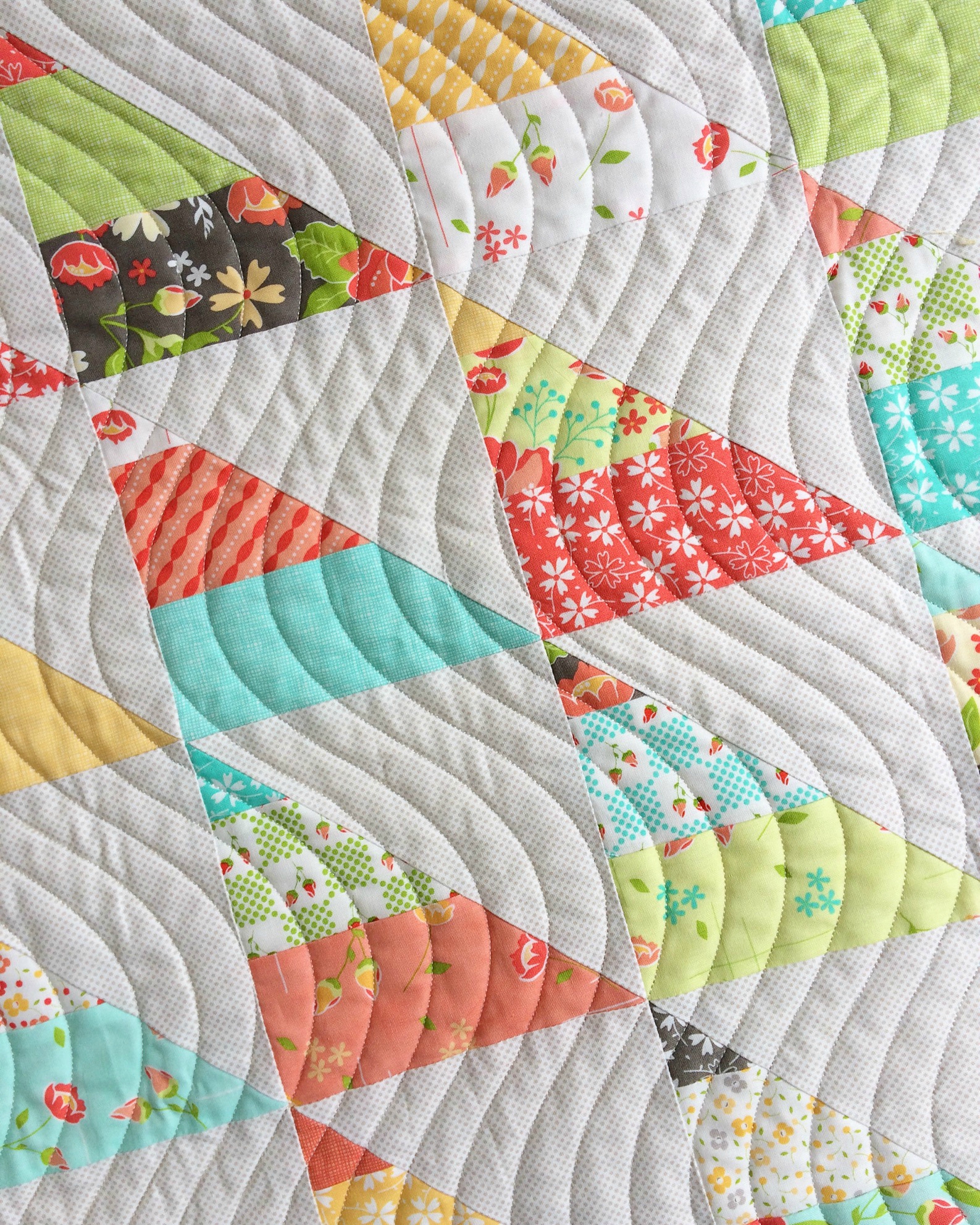 It's a Moda basic called Tiny Dottie in White/Grey.  The sku on it is 45010 12 if you are trying to track it down.  It's  a great basic with tiny warm grey dots on a creamy white background.  It's a super versatile background print and it mixes great with my lines.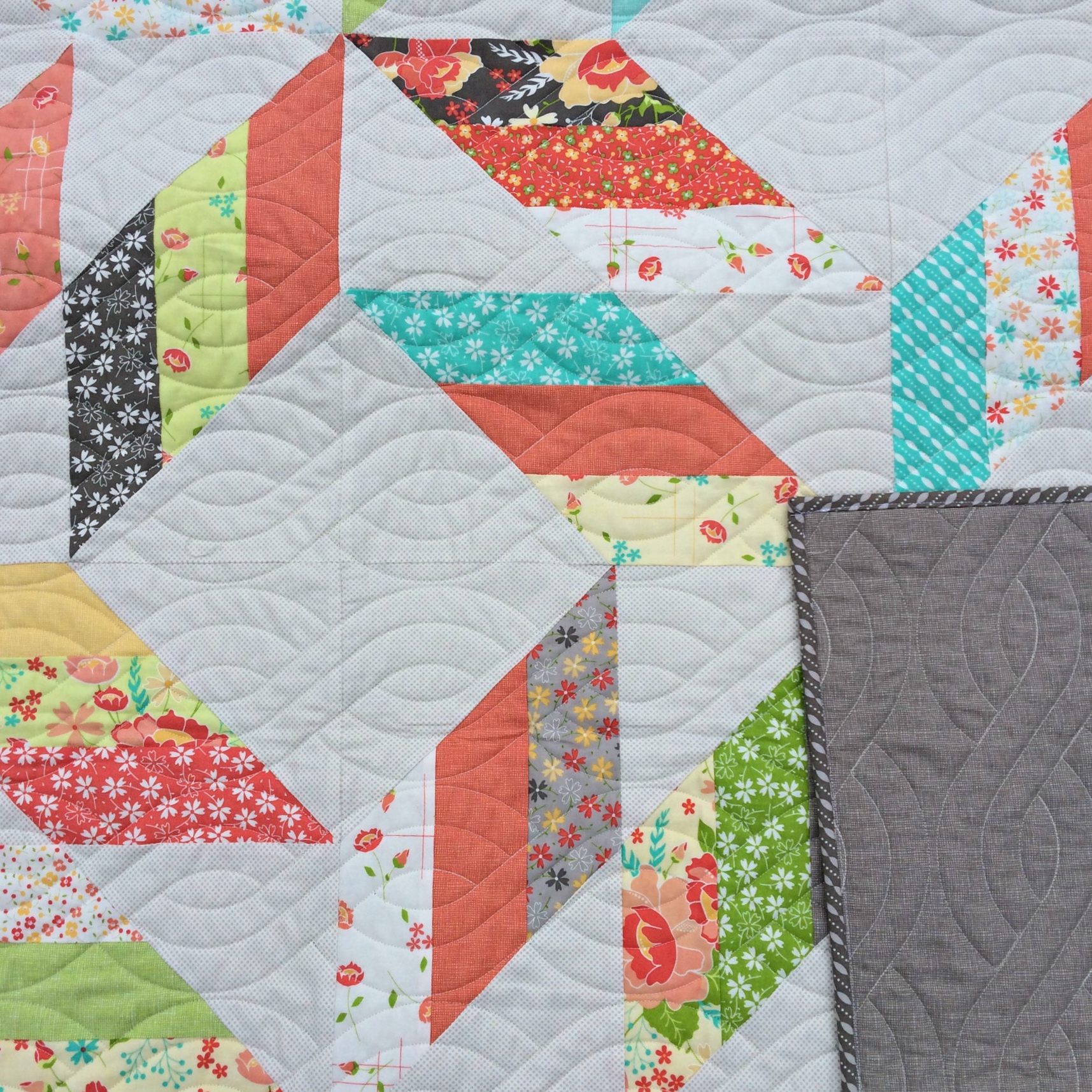 For the backing, I used the Woven print in Slate and the binding is Petal Stripe in Slate.  The 2nd quilt uses Petal Stripe in Turquoise for the binding and I used the dottie print for the backing.
The Backroads pattern is available in my shop. =)
I hope you have been enjoying seeing my Lulu Lane quilts!–It's been a lot of fun sharing them with you & going into a little bit more detail about them.  There are still a couple more to go–I'm saving what might be my favorite for last. =)
Happy Thursday!