Down to the Final Two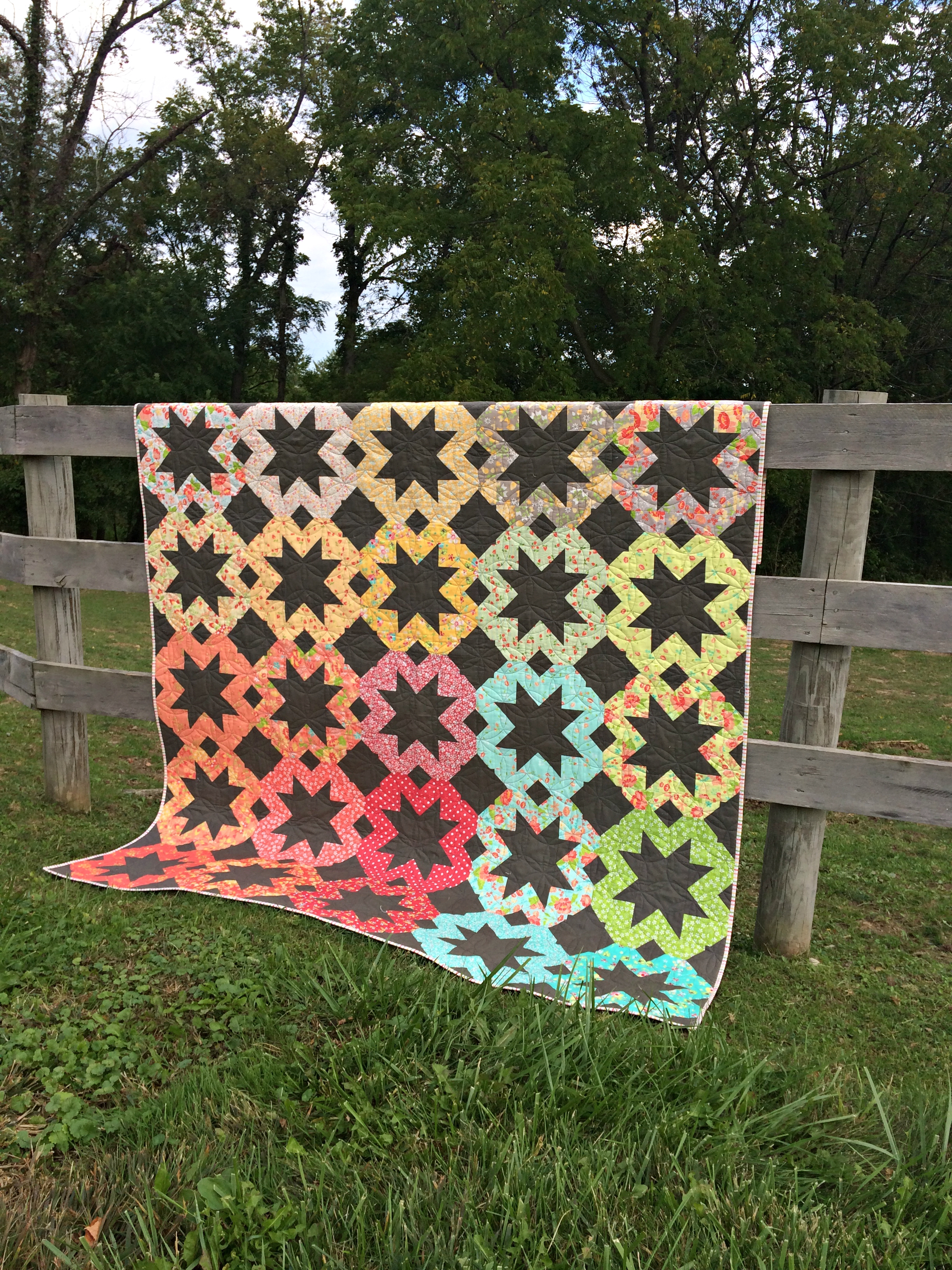 Happy Monday!  Our weekend was spent celebrating our newly turned 8 year old little miss and we still have more fun coming this week.  Why celebrate for just one day? =)  On Saturday evening we went to an event called "The Enchanted Forest" at our local Wilderness Center & it was so much fun.  We were led thru the forest trails by lantern light along paths lit with carved pumpkins.  Every so often we met a new animal who told us a bit about their life in the forest.  It was educational and really just a lot of fun to be on the paths at night.  If any of you locals get a chance to check it out–I recommend it!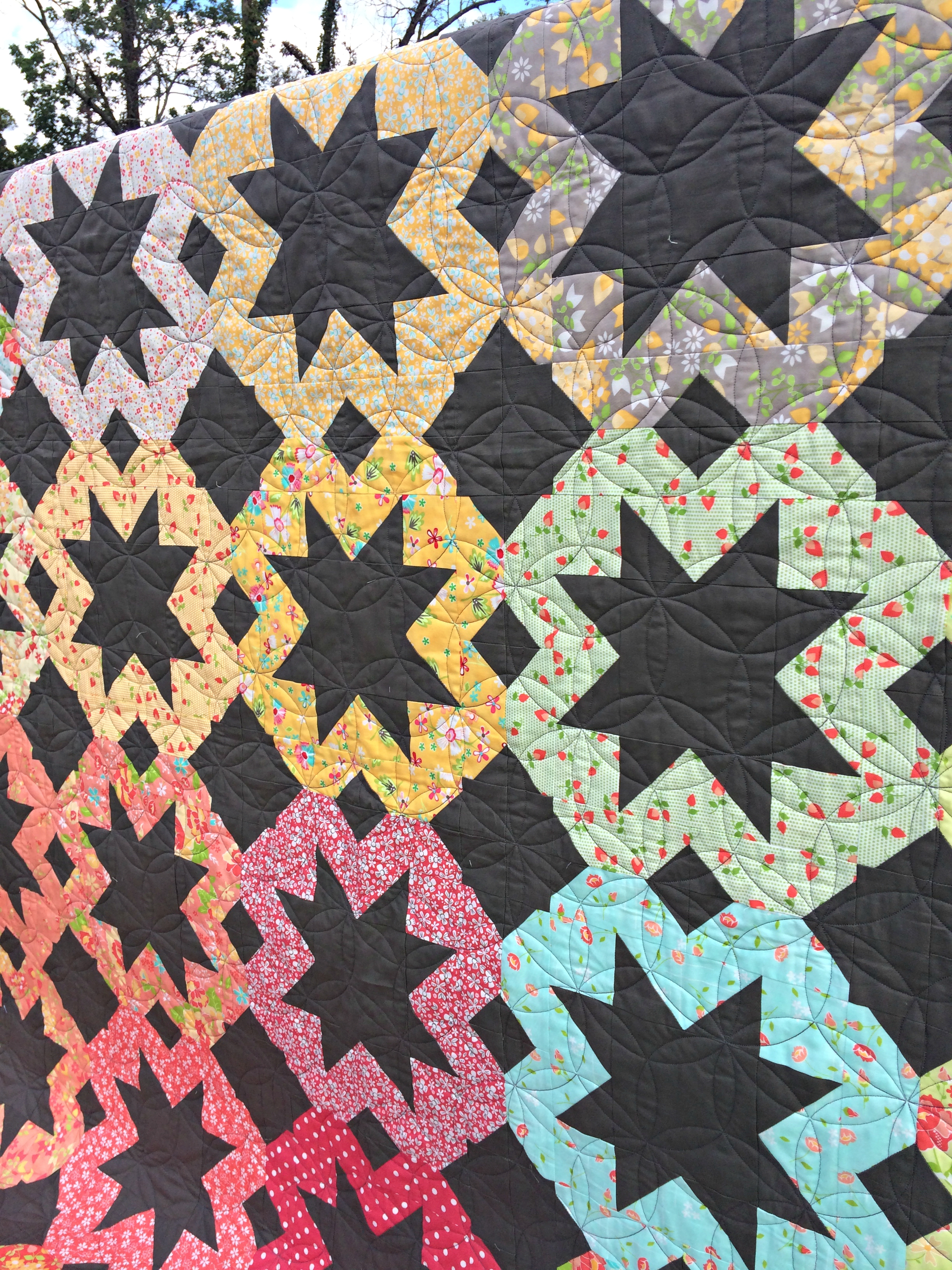 Today, I am sharing the last two of my new quilt patterns.  First up is Starflakes–I love this quilt!  The fabrics I used are a mix of Prairie, Sundrops and Lulu Lane and the background is Etchings Charcoal (9900-171).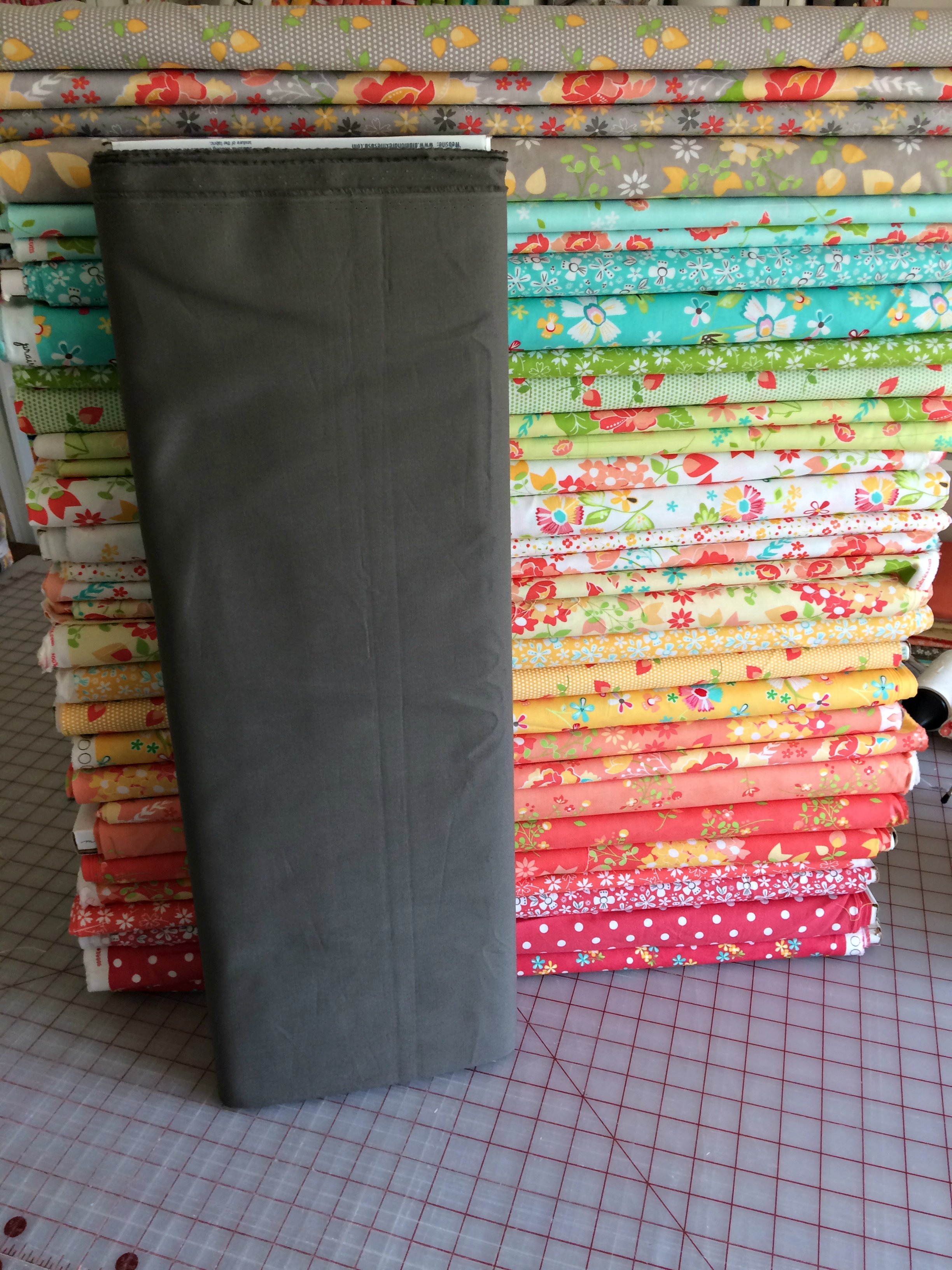 The pattern includes a large medallion quilt which I'll be sharing later as well as this scrappier fat quarter friendly quilt.  I just love the way it turned out.  The backing is the Flower Garden print in Slate from Lulu Lane.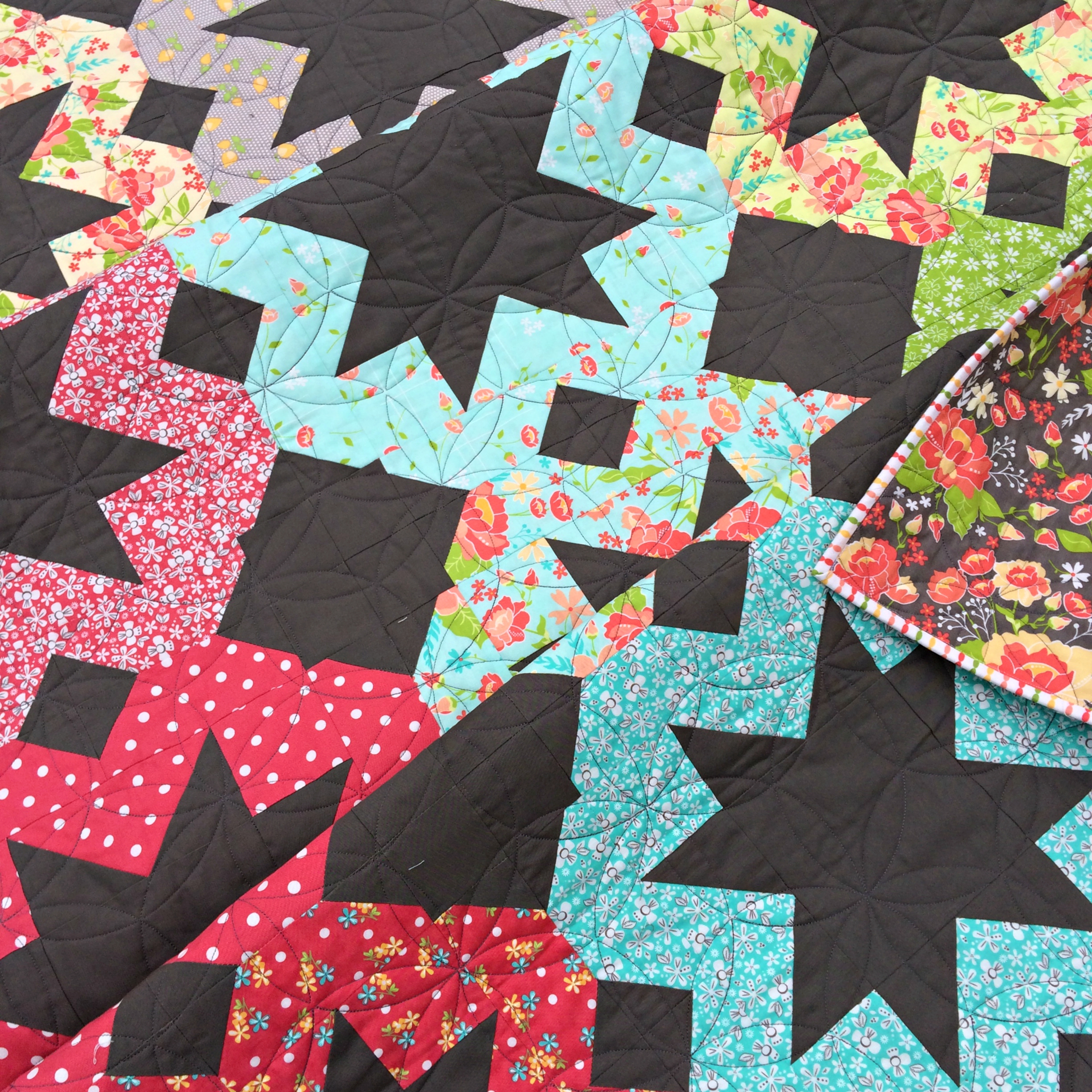 And the binding is the multi stripe from Sundrops.  Kaylene quilted this one for me and it is perfect.  The quilt finishes at 70″ x 84″.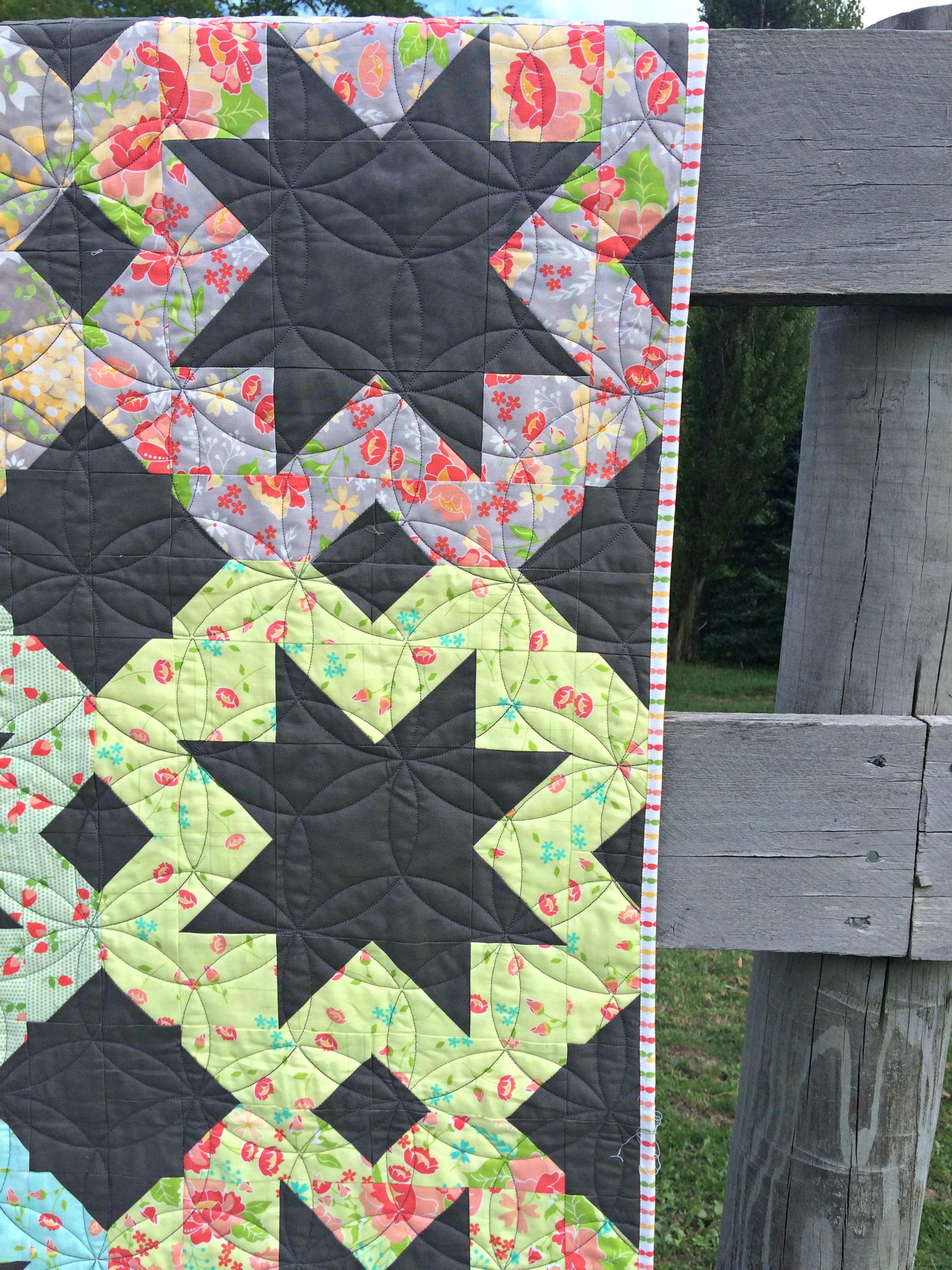 And last up is Fairweather.  Fairweather uses 15 fat quarters plus background fabrics & finishes at 60″ x 72″.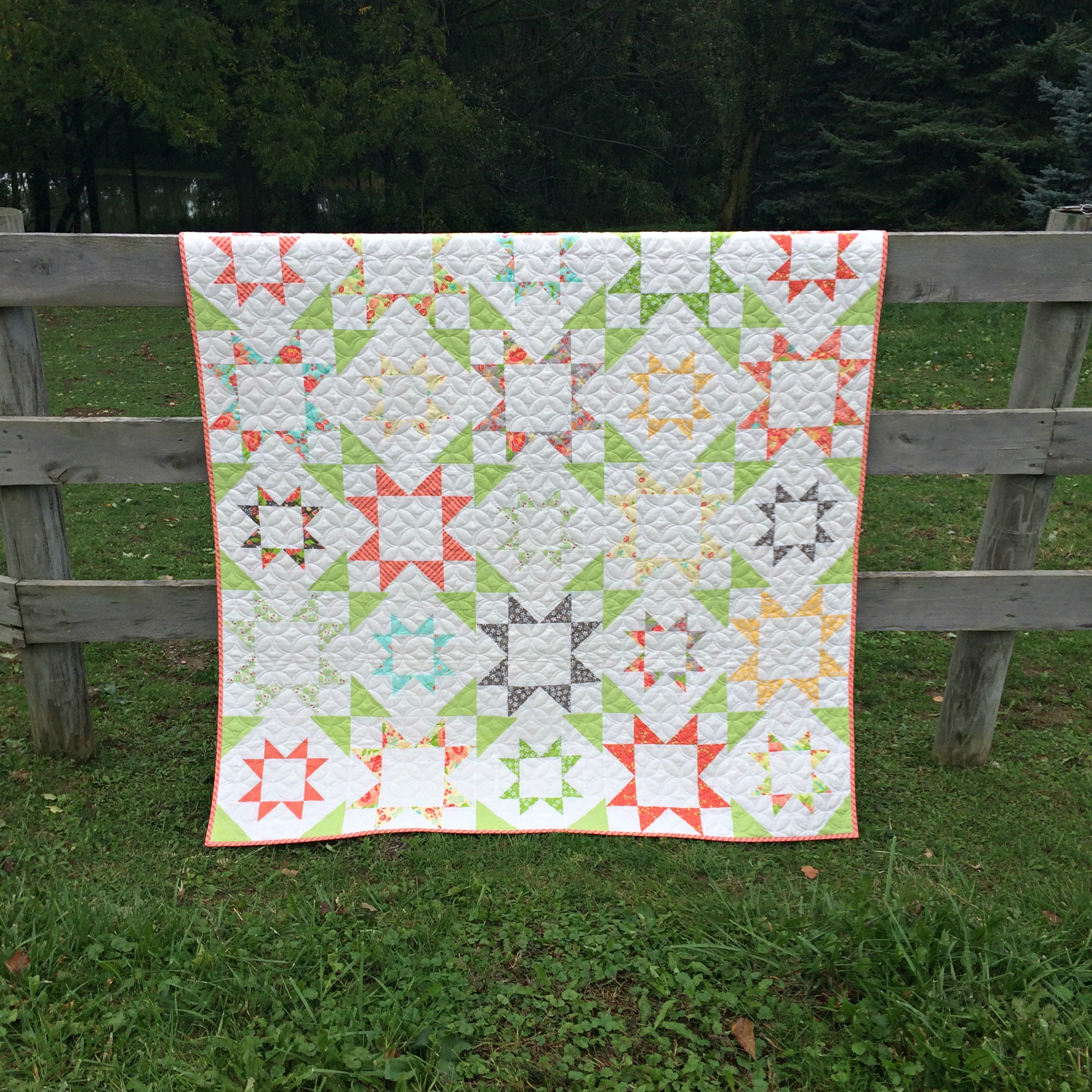 Kaylene quilted a wonderful orange petal-esque quilting design.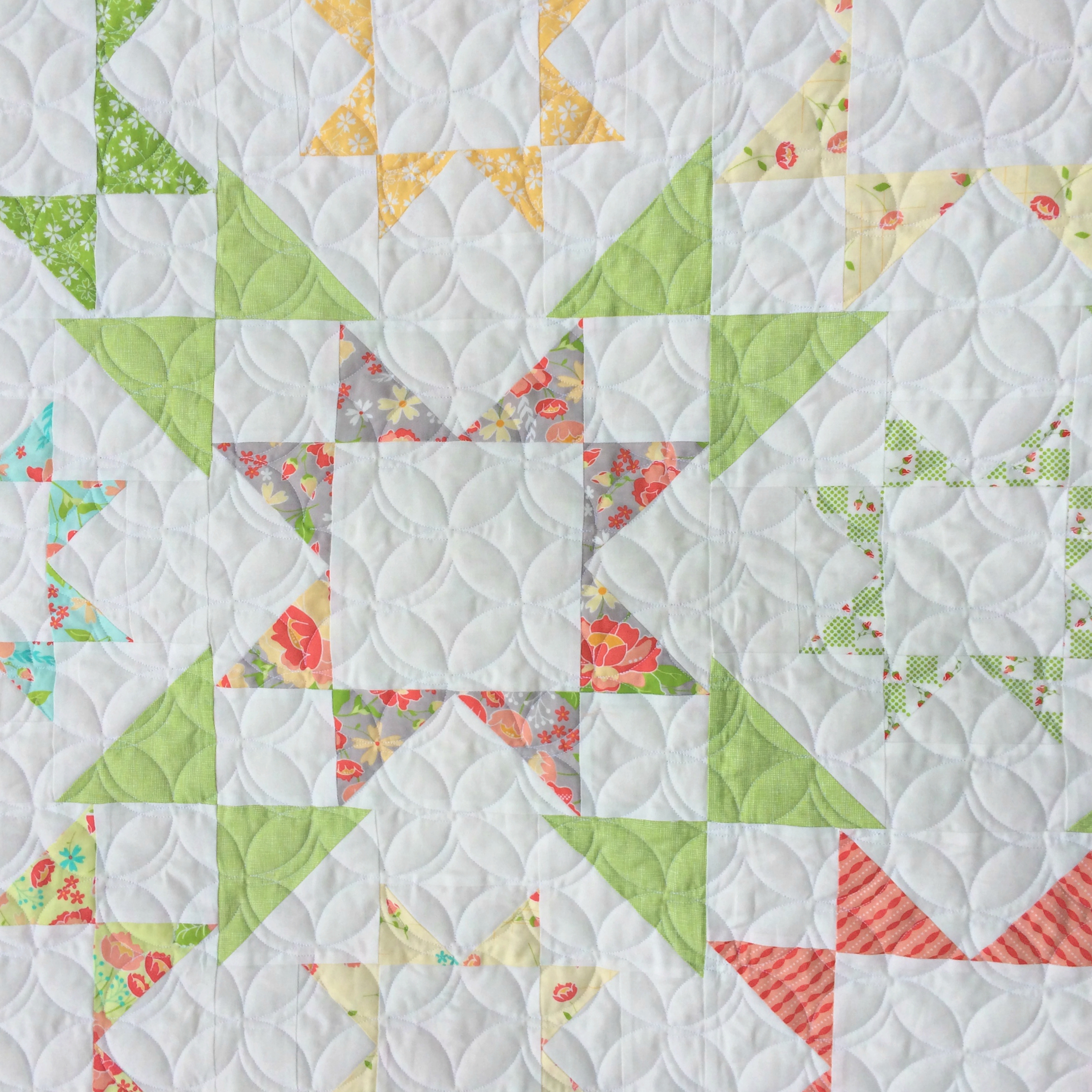 And the binding is the Petal Stripe print.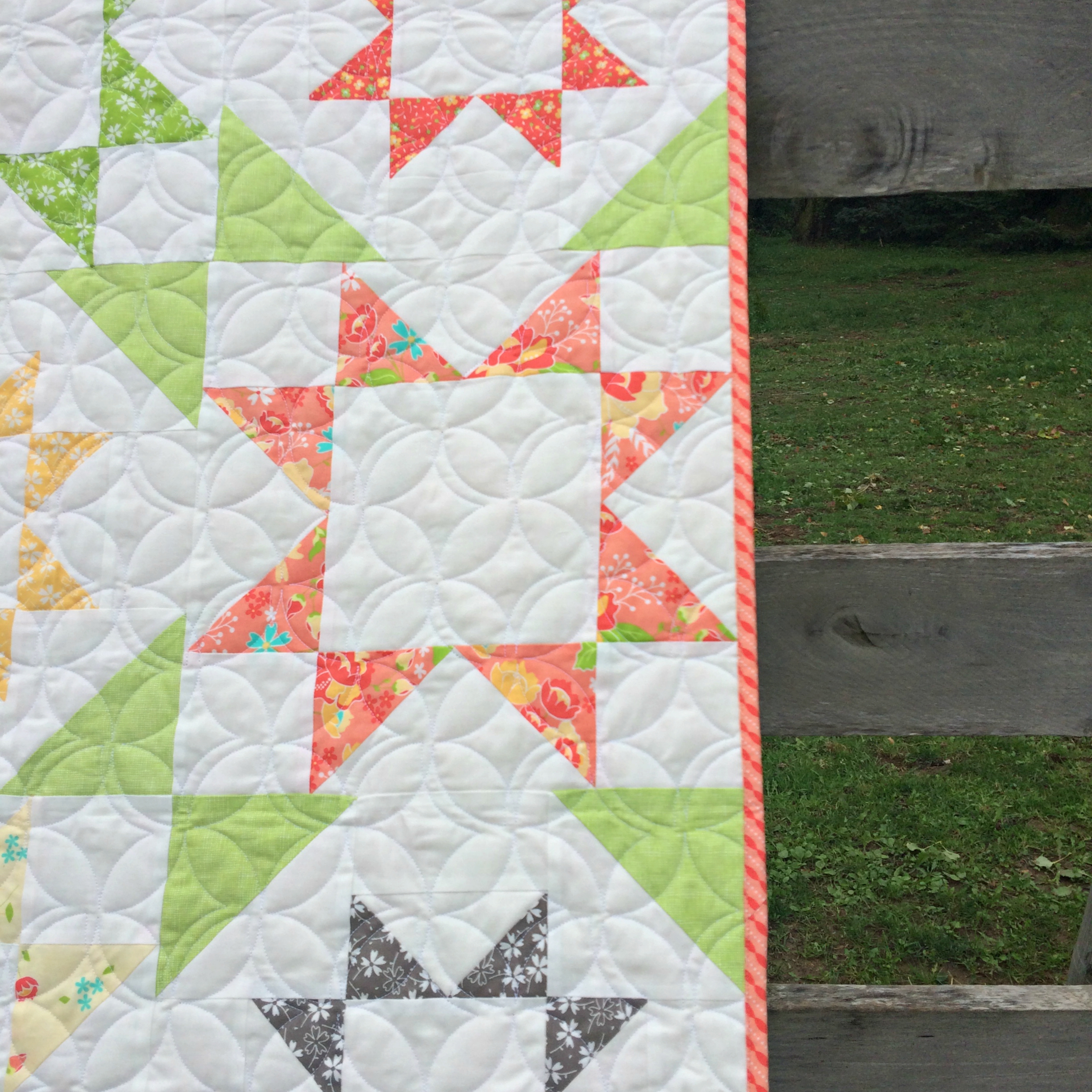 So, there you have it.  All of the newest patterns are available for purchase in my Etsy shop in either PDF's or Paper versions.  If you have any questions let me know!
Have a wonderful start to your week. =)