Friday Fun Things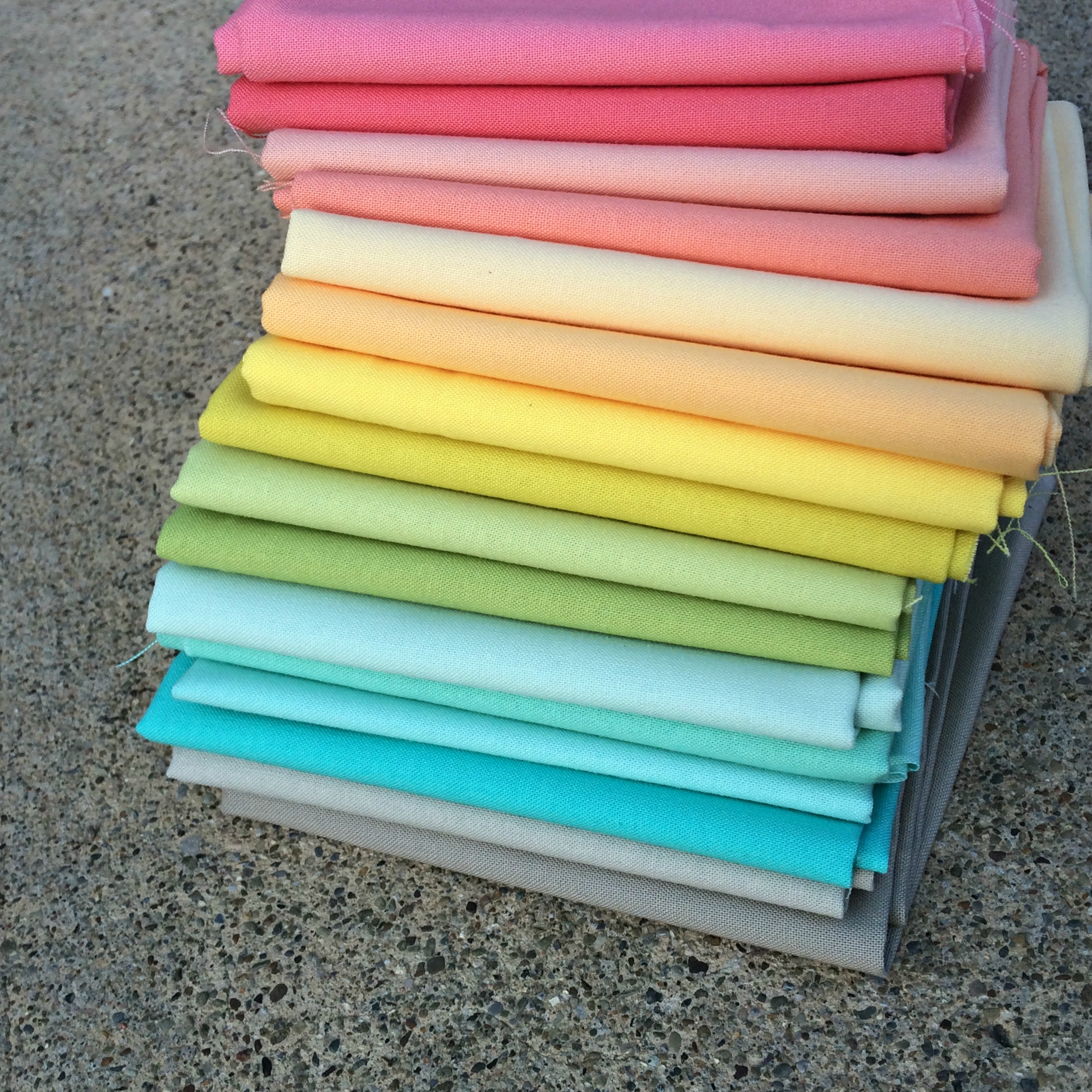 For today's post, I thought that I would change things up a little bit.  I have been sharing a lot of new quilts and patterns and perhaps you would like to see something other than another new quilt. =)
I am often asked which solids work well with my collections or which solids I prefer.  So, I have put together a bundle of my favorite Bella solids.  You can find this bundle in my shop in a fat quarter bundle or a half yard bundle.  I most likely won't be carrying this bundle for very long so if it's something you are interested in, make sure to grab one sooner rather than later.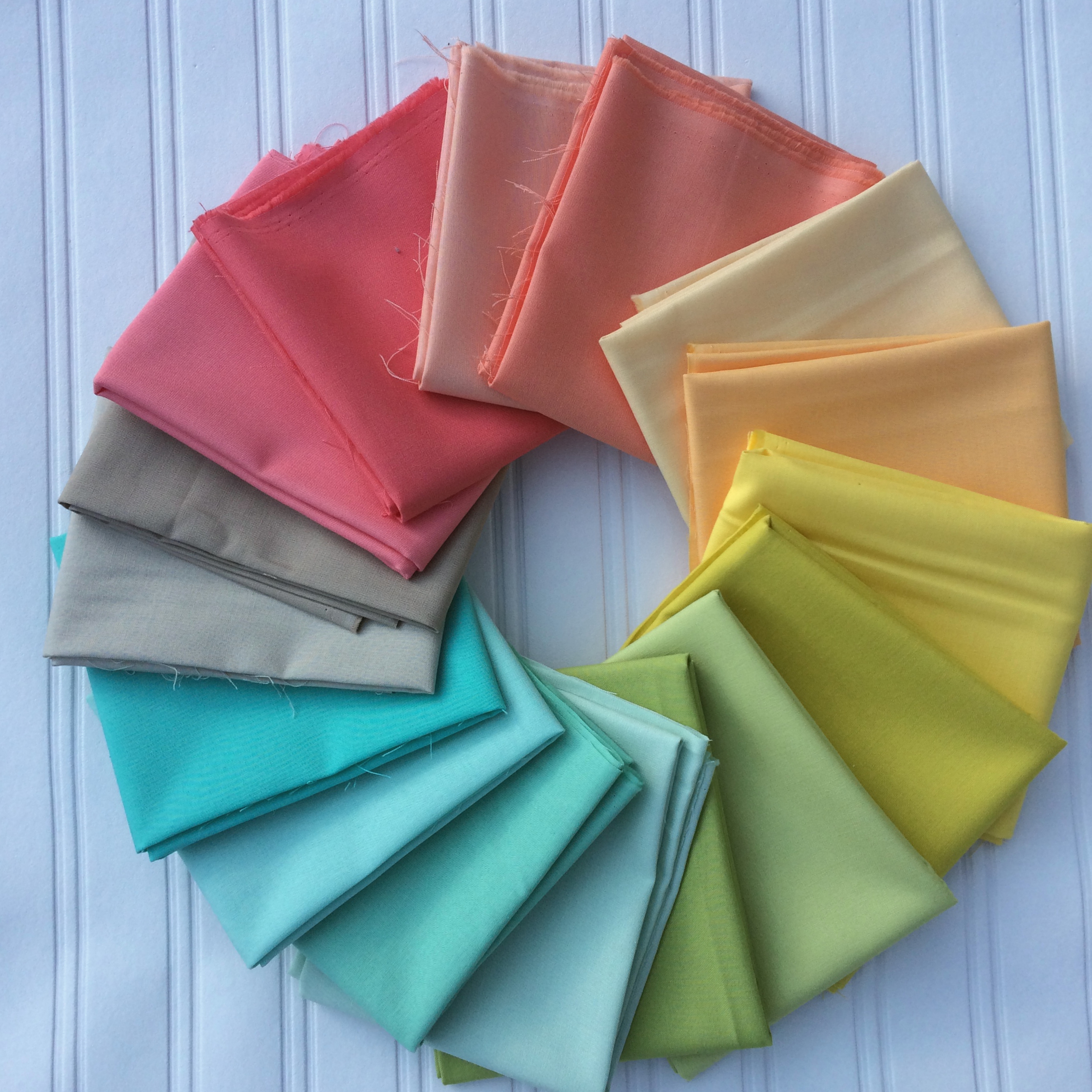 This bundle includes warm pinks & corals, apricots, citron, greens, aquas, and greys in all of my favorite shades.  I recently posted a picture of my Dashing quilt pattern done up using solids and I fell a little bit in love.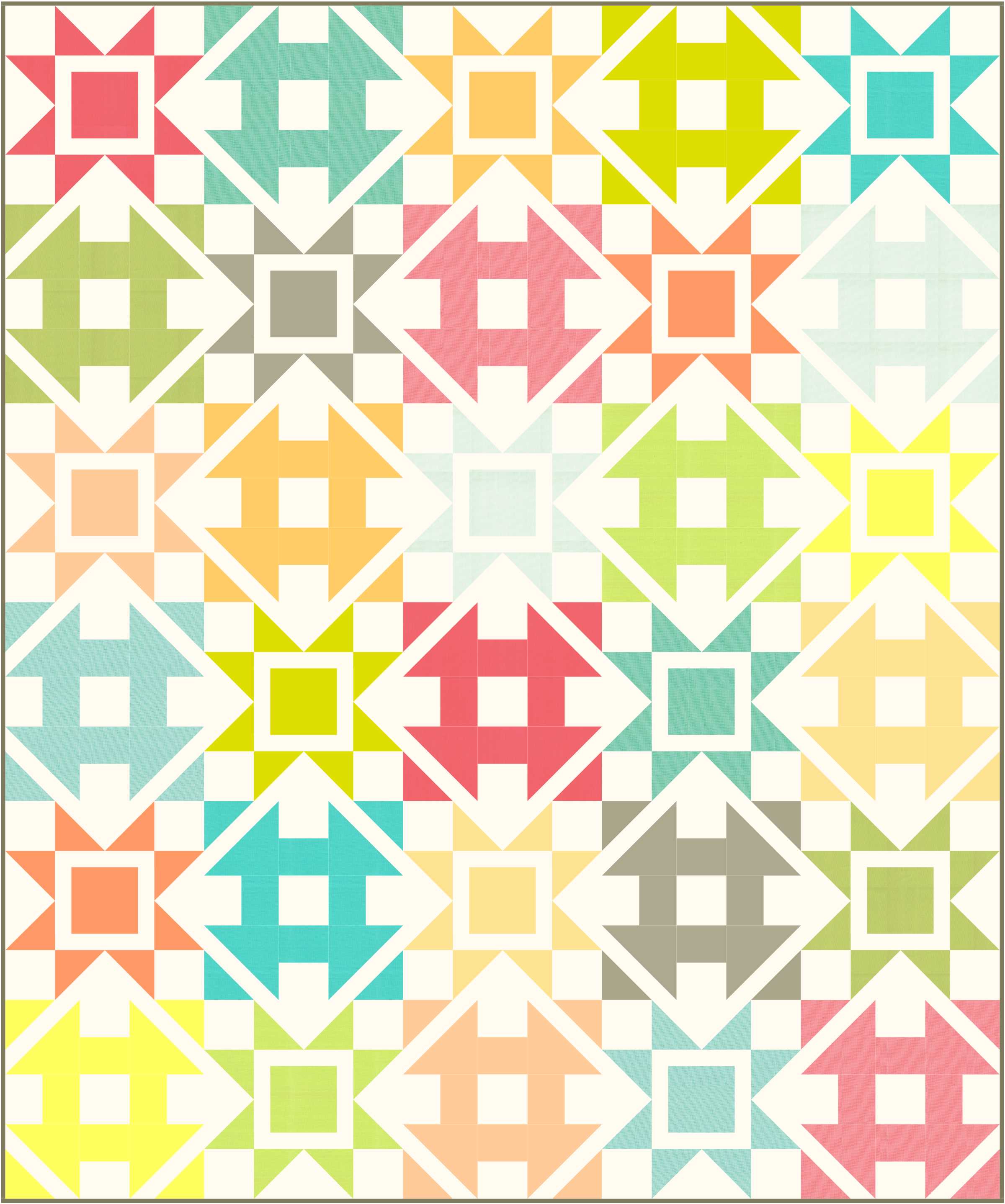 The Dashing quilt pattern is also available in my shop for those wondering.
Solids are so much fun to work with.  If you are primarily a prints type of person–I encourage you to try working with solids.  They create such a dynamic quilt on their own.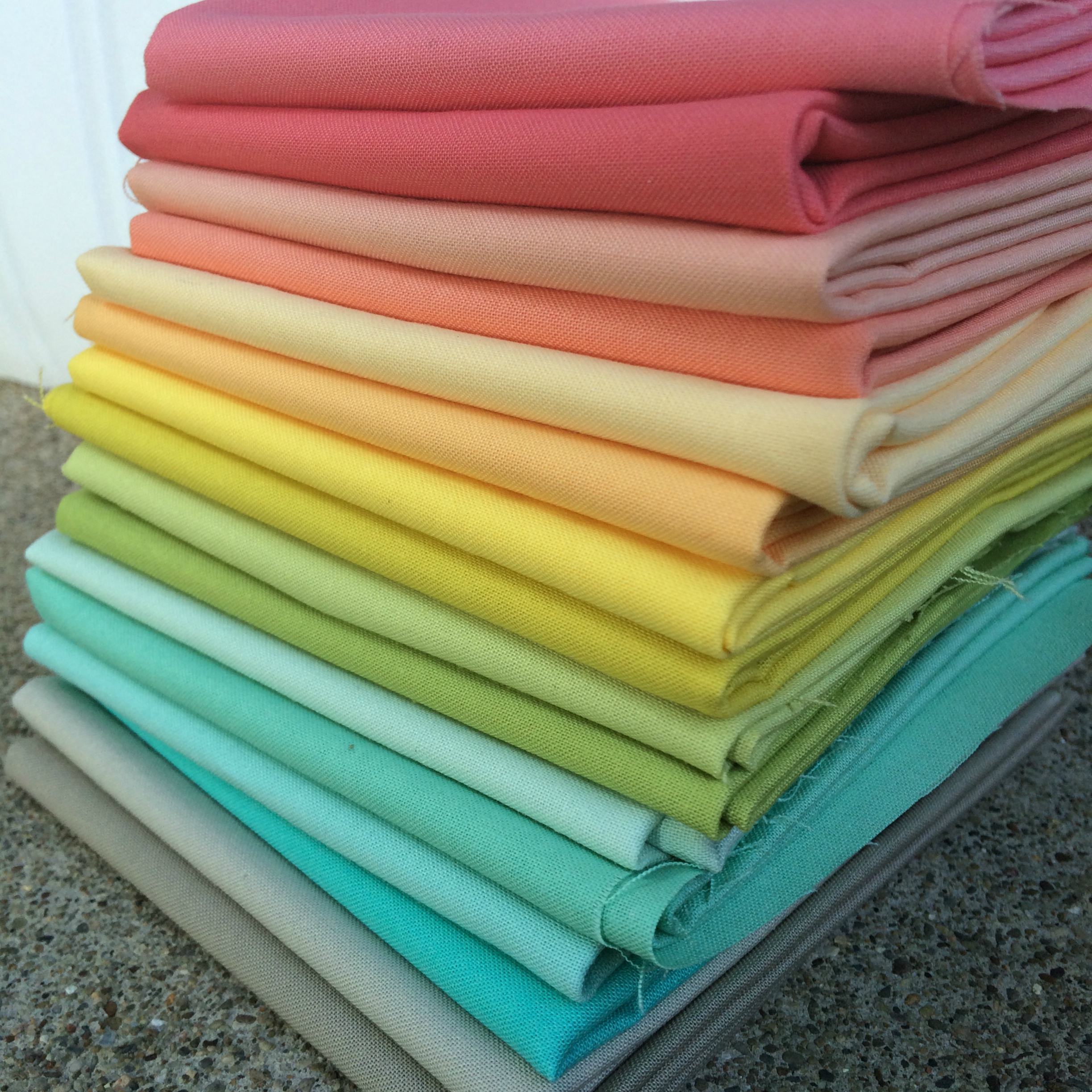 I also wanted to let you know that I was on Sit & Sew Radio this week with Stephanie.  If you are already a podcast listener, check out Sit and Sew radio, it's a great podcast to add to your playlist.  If you aren't a podcast listener, you can catch the episode here.
I still have two new quilt patterns to share with you–I will plan to share those next week.  Sunday is my youngest daughter's birthday & we have a weekend of celebrating that must happen.  Birthdays are as much fun for mom and dad as they are for the birthday girl! =)
Hope you all have a wonderful weekend full of good conversation, quiet moments, and maybe a bit of sewing.