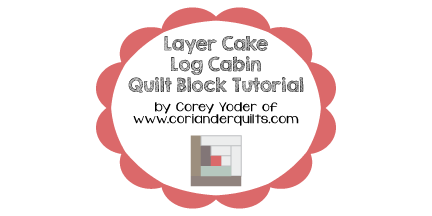 Happy Friday everyone!  Today, I am happy to be sharing a new tutorial with all of you.  The tutorial is for a quick and easy log cabin quilt top that I have designed to work with 10″ layer cake squares.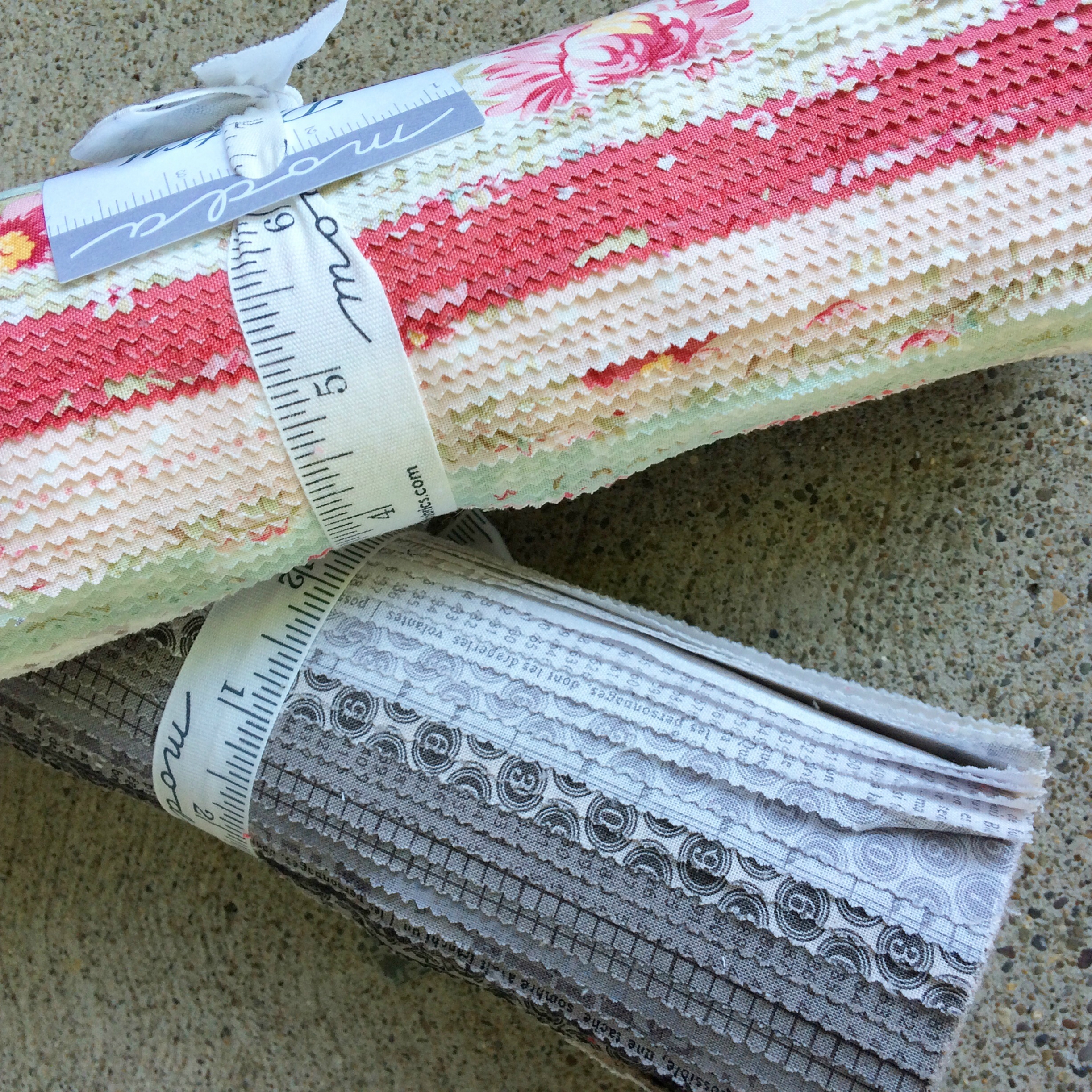 For my quilt top, I used a layer cake of Poetry by 3 Sisters & Compositions by Basic Grey.  I have had these layer cakes for awhile and from the moment I saw them together, I knew that I wanted to combine them into one great quilt.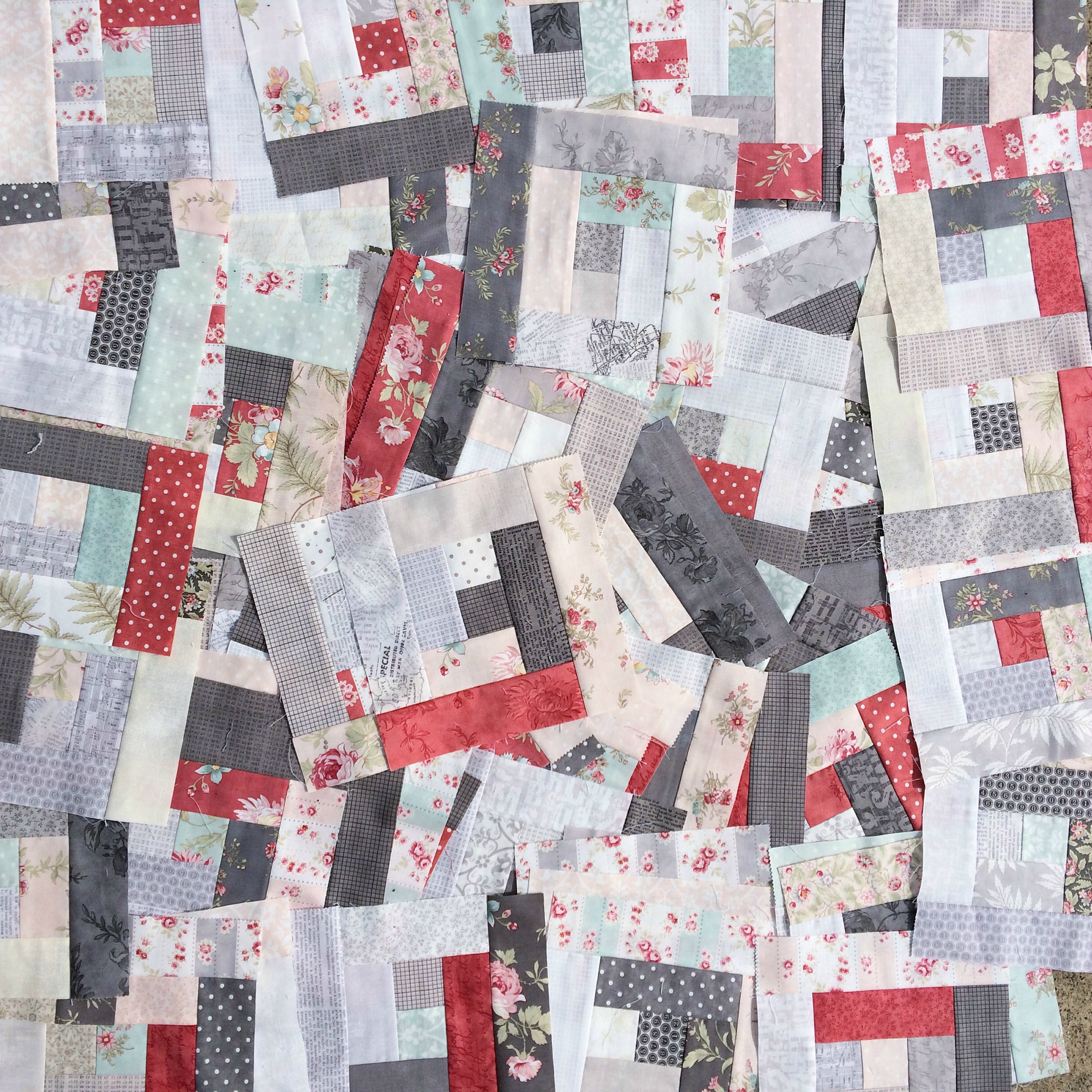 I cut out all of the pieces that I needed for 80 log cabin blocks in under an hour(maybe even closer to 1/2 hour)–super quick using layer cake squares! These blocks don't require any background fabrics–just the layer cake squares.  You'll need (80) 10″ square to make the blocks required for a 60″ x 75″ quilt top.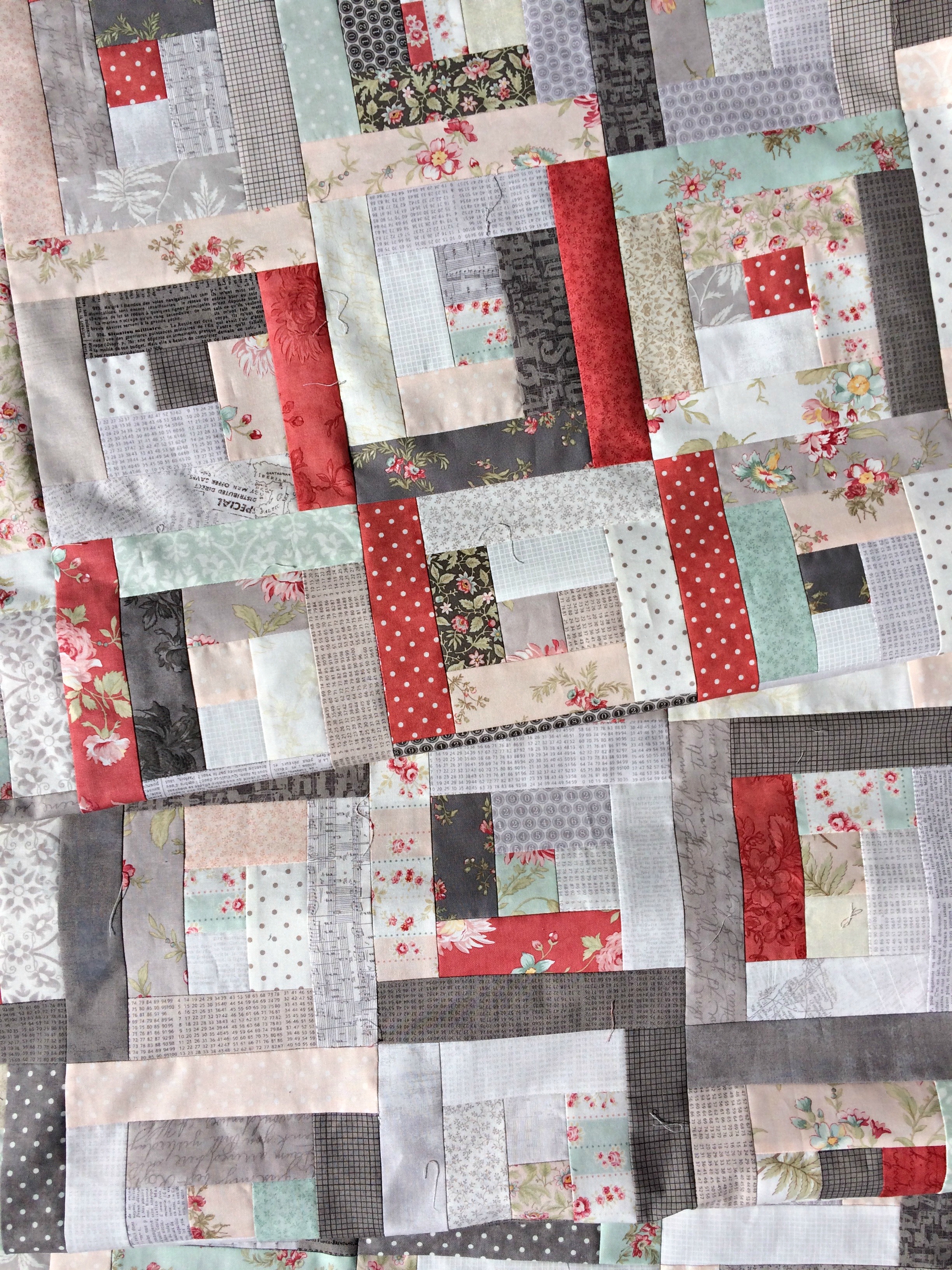 The blocks were pretty quick to sew together as well.  You will end up with (80) 8″ blocks–they will finish at 7 1/2″ in the quilt.  I designed the blocks so they would be light on one half of the block and dark on the other half so you would have more layout options.  When I laid out my blocks, I ended up liking a scrappier version–but you could do a more planned approach if you preferred.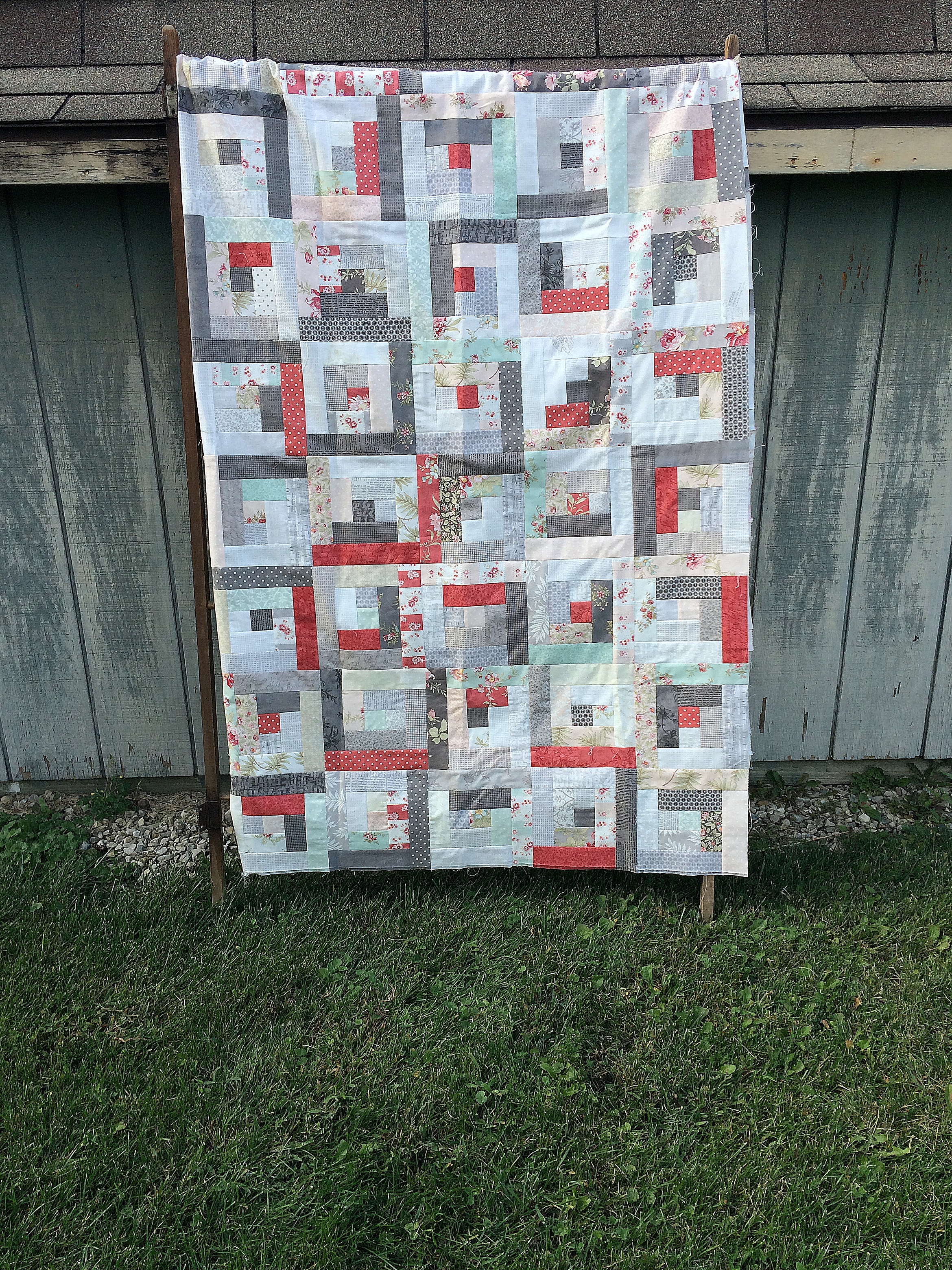 And, I found the quilt top came together quickly also.  Including cutting time, this quilt probably took 10 hours or so for me to make.  Definitely doable over the weekend! =)  And it was such fun to be able to sew without a lot of thought.
I've put together a printable PDF block tutorial if you'd like to try some of these fun blocks.  If you know how to piece a log cabin quilt block (as I'm sure many of you do) you will mostly just need the cutting instructions to utilize the layer cake squares.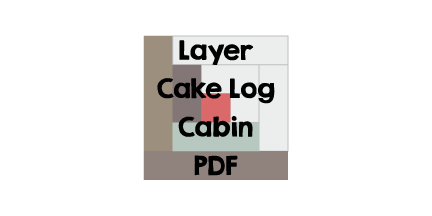 And here's an idea of how these blocks look when you pay attention to the light/dark placement.  I'm sure you've seen some of these log cabin layouts.  But, it's super handy to be able to cut the whole thing out from 2 layer cakes.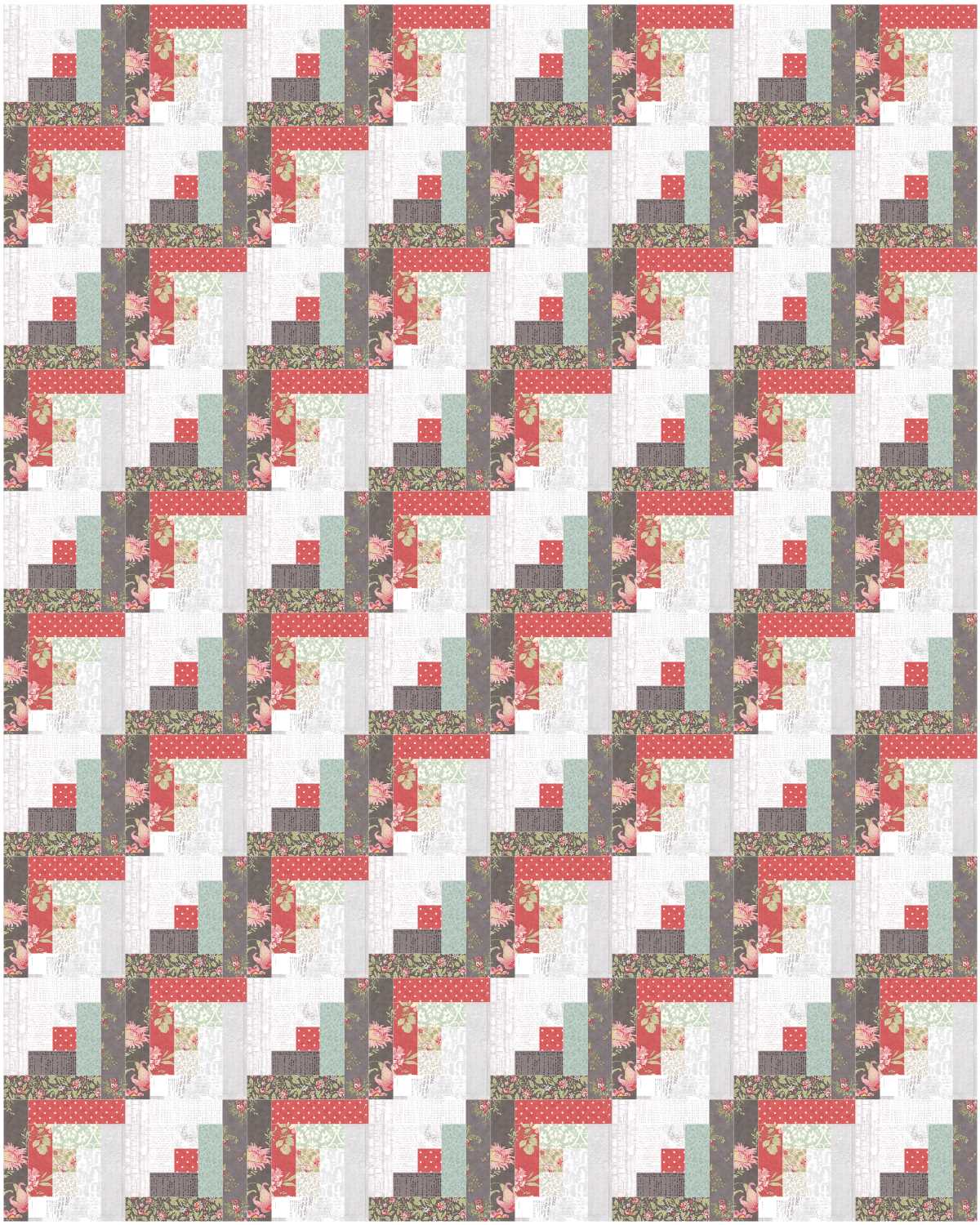 This is how I intended the blocks to work–so if you pay close attention to your lights/darks–you can make some great layouts.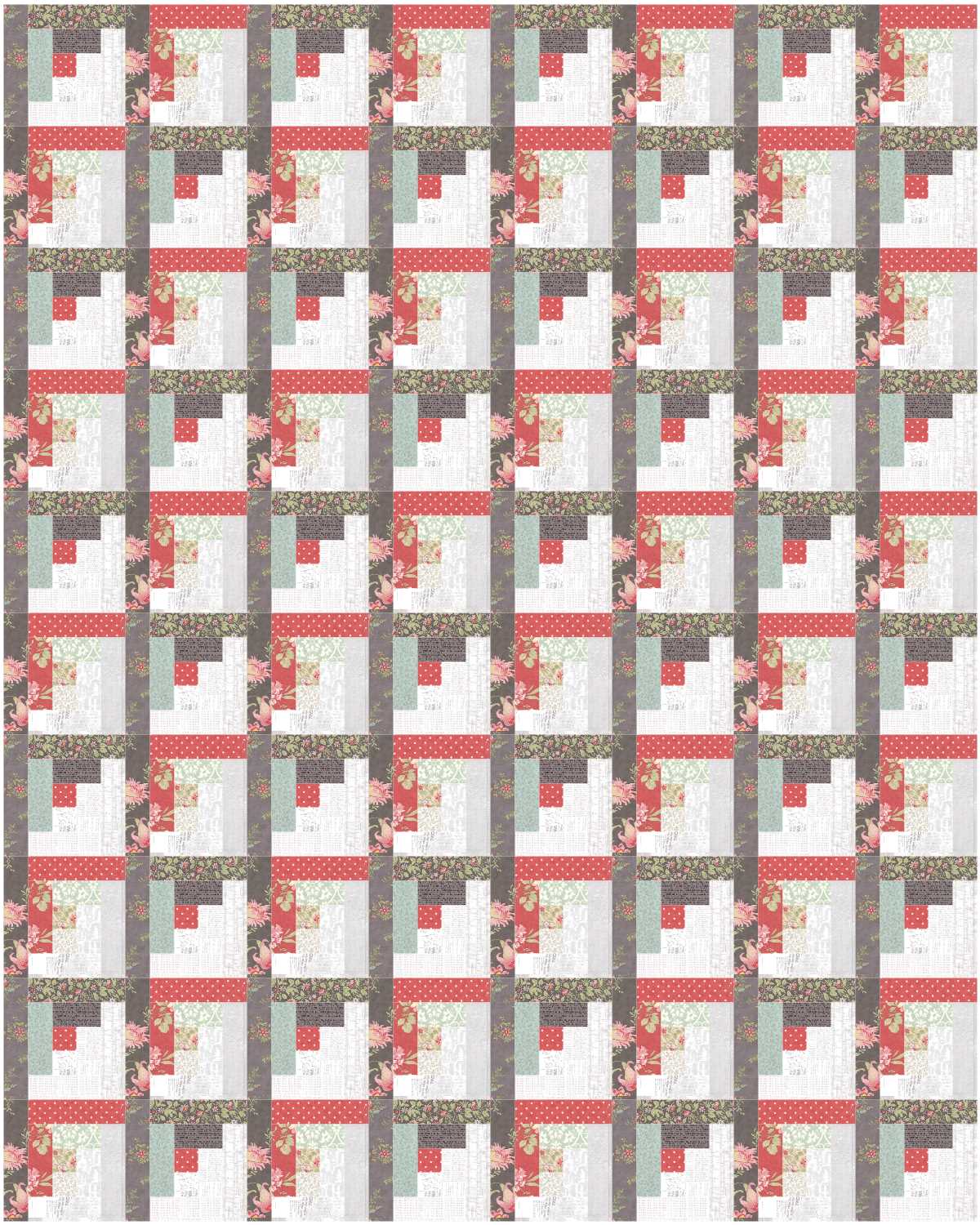 And a whole quilt top from just two layer cakes–no background needed!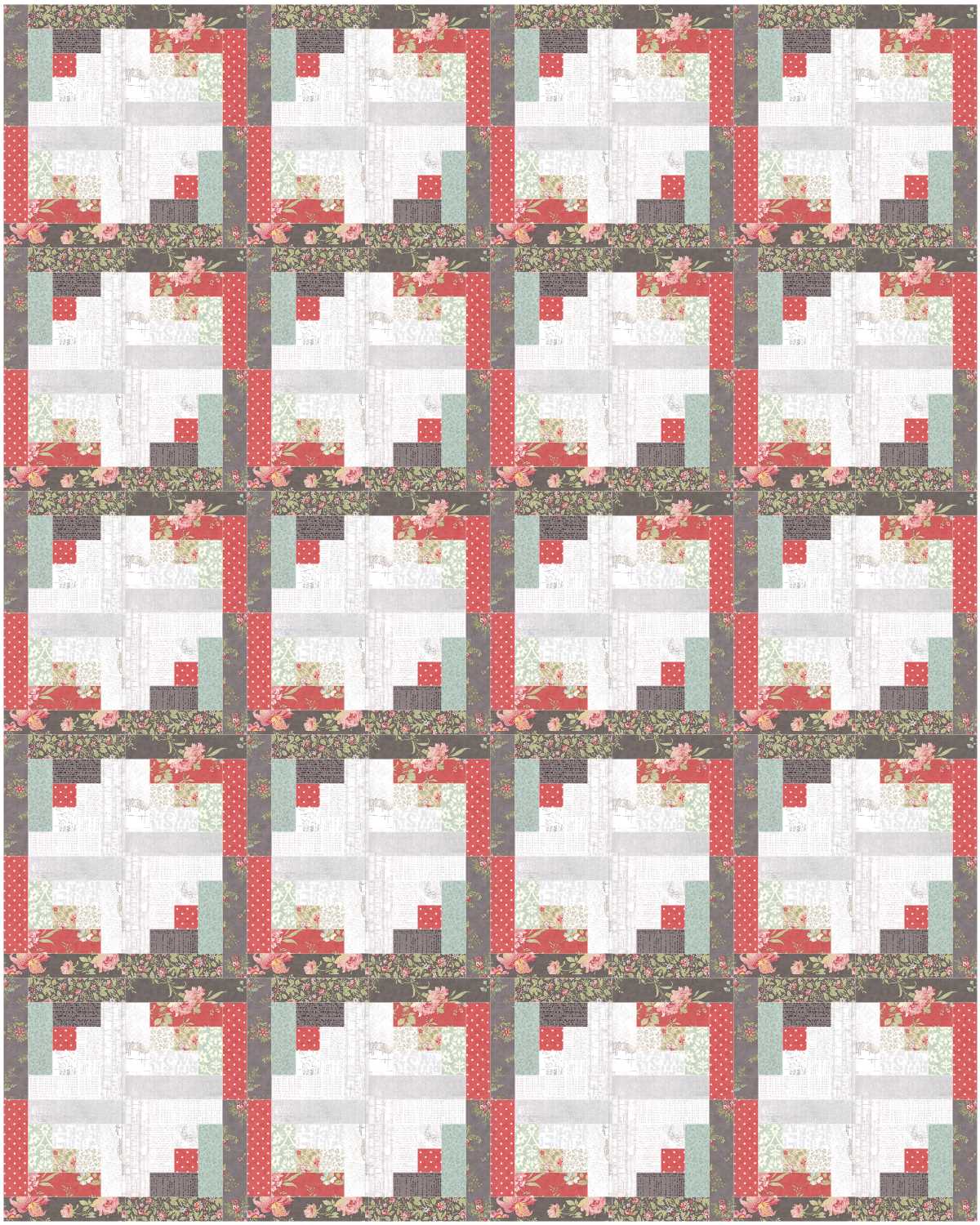 I hope you enjoy this tutorial–if you make one of these quilts for yourself, I'd love to see it! =)
Happy weekend sewing!