Lulu Lane Week!
It's Lulu Lane week here at Coriander Quilts.  Starting today, I am going to be sharing the quilts that I designed for this collection.  Now, before we get started…a little bit of housekeeping.  Inevitably when I take a break from blogging for awhile and then start sharing again, I get a bunch of new email subscribers as well as those no longer interested in subscribing.  There seems to be some confusion as to how to unsubscribe from the email list–and it's simple.  Navigate to my website and look for the place that says "Like what you see? Follow via email".  Type in your email address and hit "unsubscribe" and you'll be all set.  You'll now longer receive email notifications when I share something new.  Conversely, if you'd like to receive email updates when I share, type in your email address and hit "subscribe".
And now, moving on. =)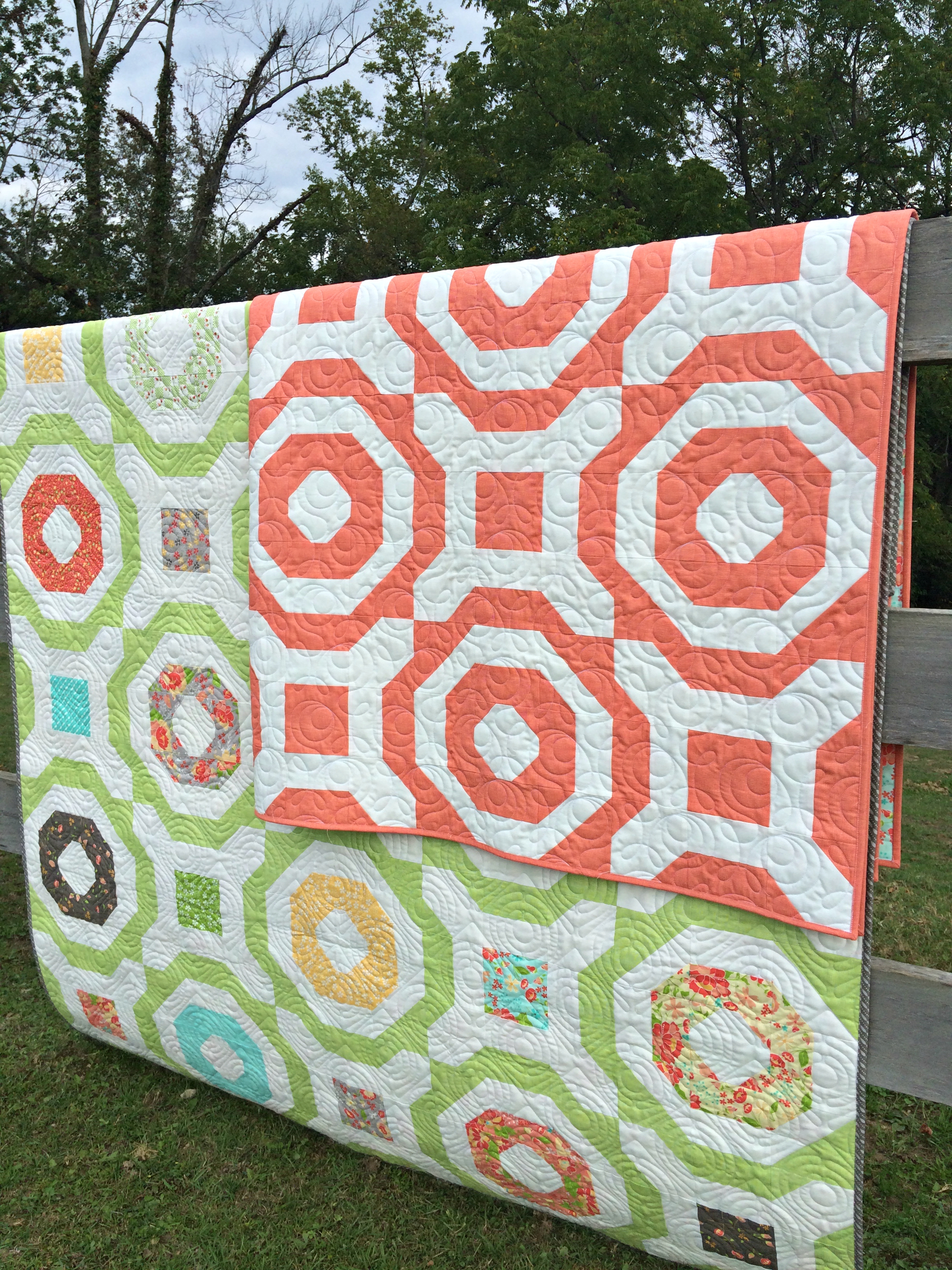 The first quilt I will be sharing is Wheelhouse.  This quilt pattern includes instructions for both a print version and a solids version.  Both quilts finish at 60″ x 72″.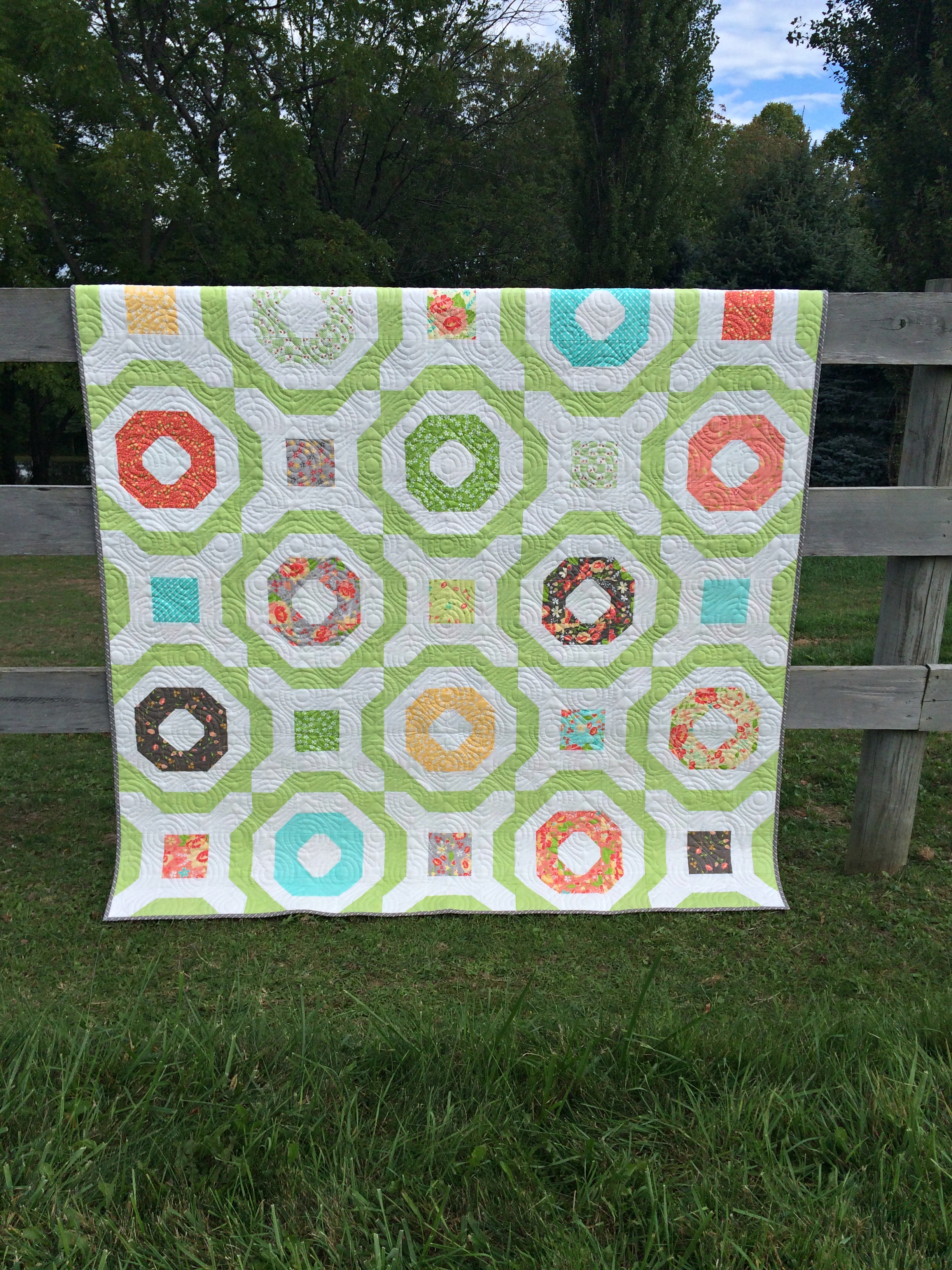 The print version uses 15 fat eighths plus the background fabrics to complete the quilt top.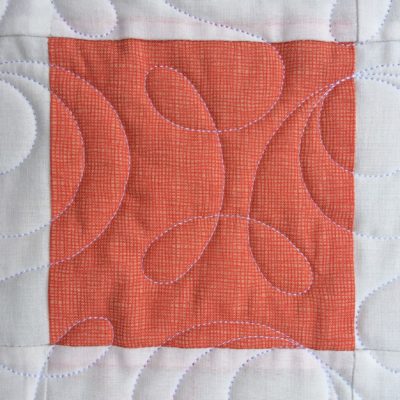 For the Solids version, I used one of the prints from Lulu Lane for the solid.  The name of the print is "Woven" and it's a great hand drawn cross hatch type print–I tried to mimic the texture you see in linen fabrics for this print.  I'm really happy with how it turned out.  It will be available in the coral that you see pictured as well as Buttercup, Leaf, Turquoise, & Slate.  In addition, it will be available in 108″ wide backs in the Coral, Turquoise, and Slate colors when the line comes out in February.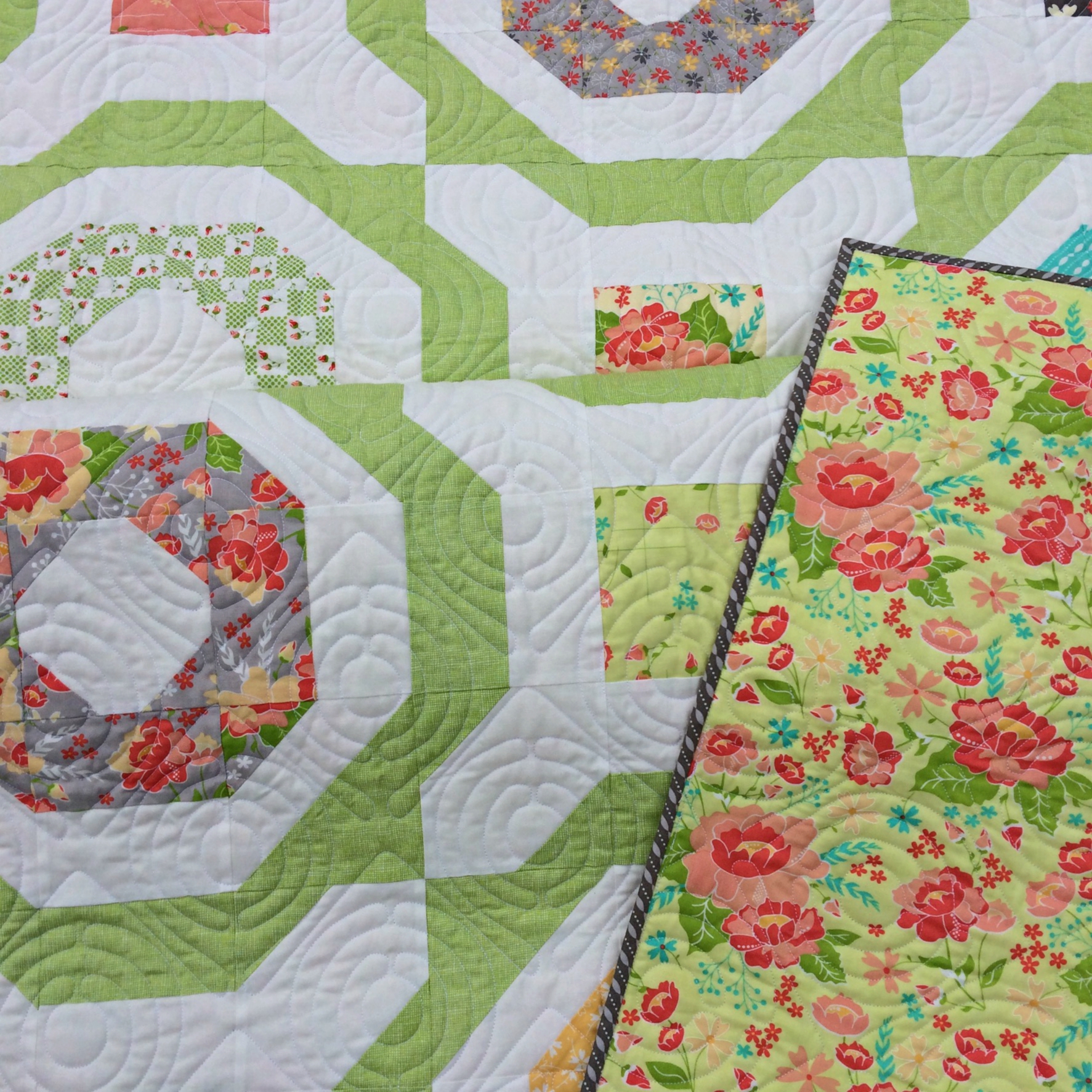 For the backing on these quilts, I chose two colors of the same print, "Flower Garden".  The print version features Flower Garden in Sprig while the solids version features Flower Garden in Aqua.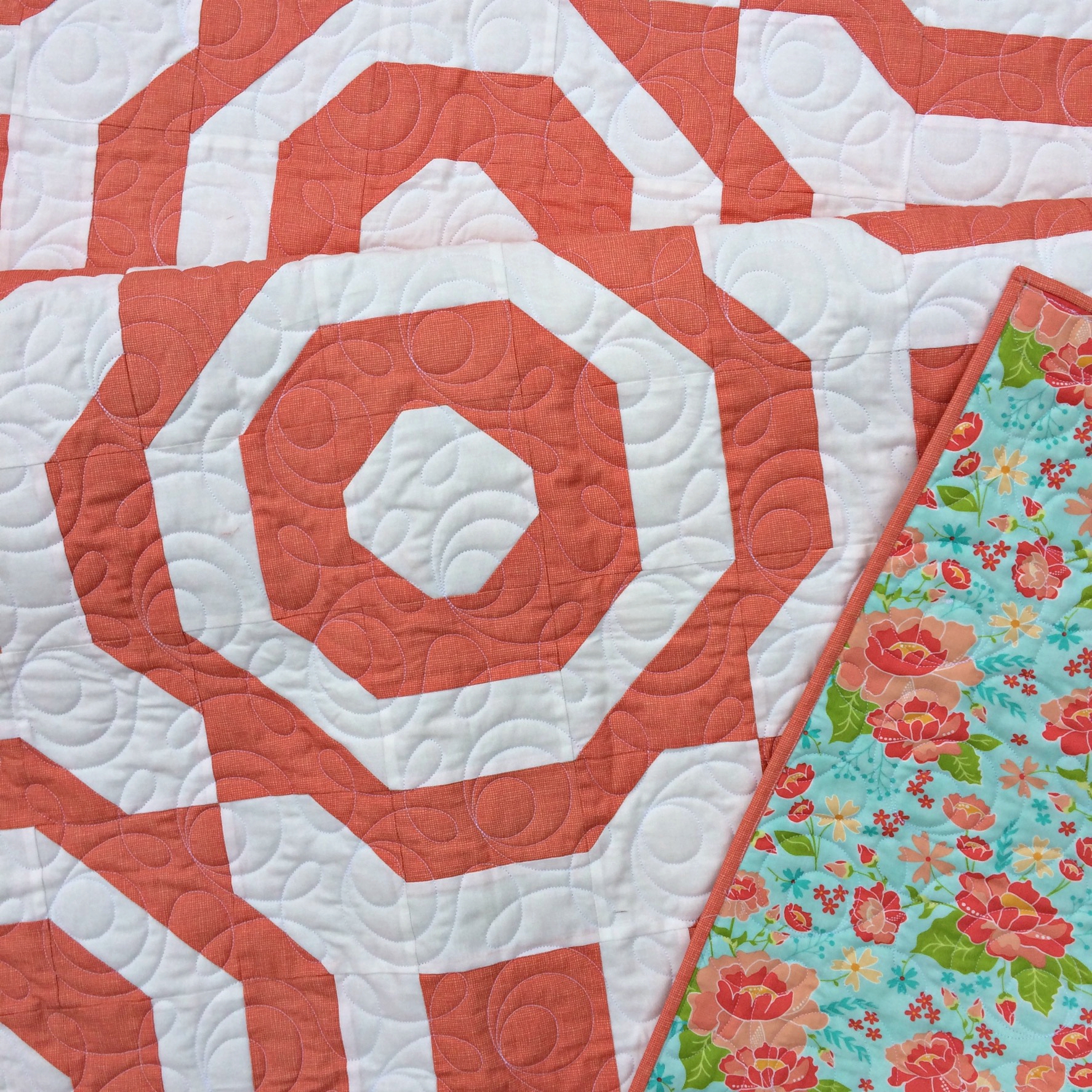 Kaylene Parry (@quilterlove66 on Instagram) did all of the quilting on my Lulu Lane quilts and she did a beautiful job!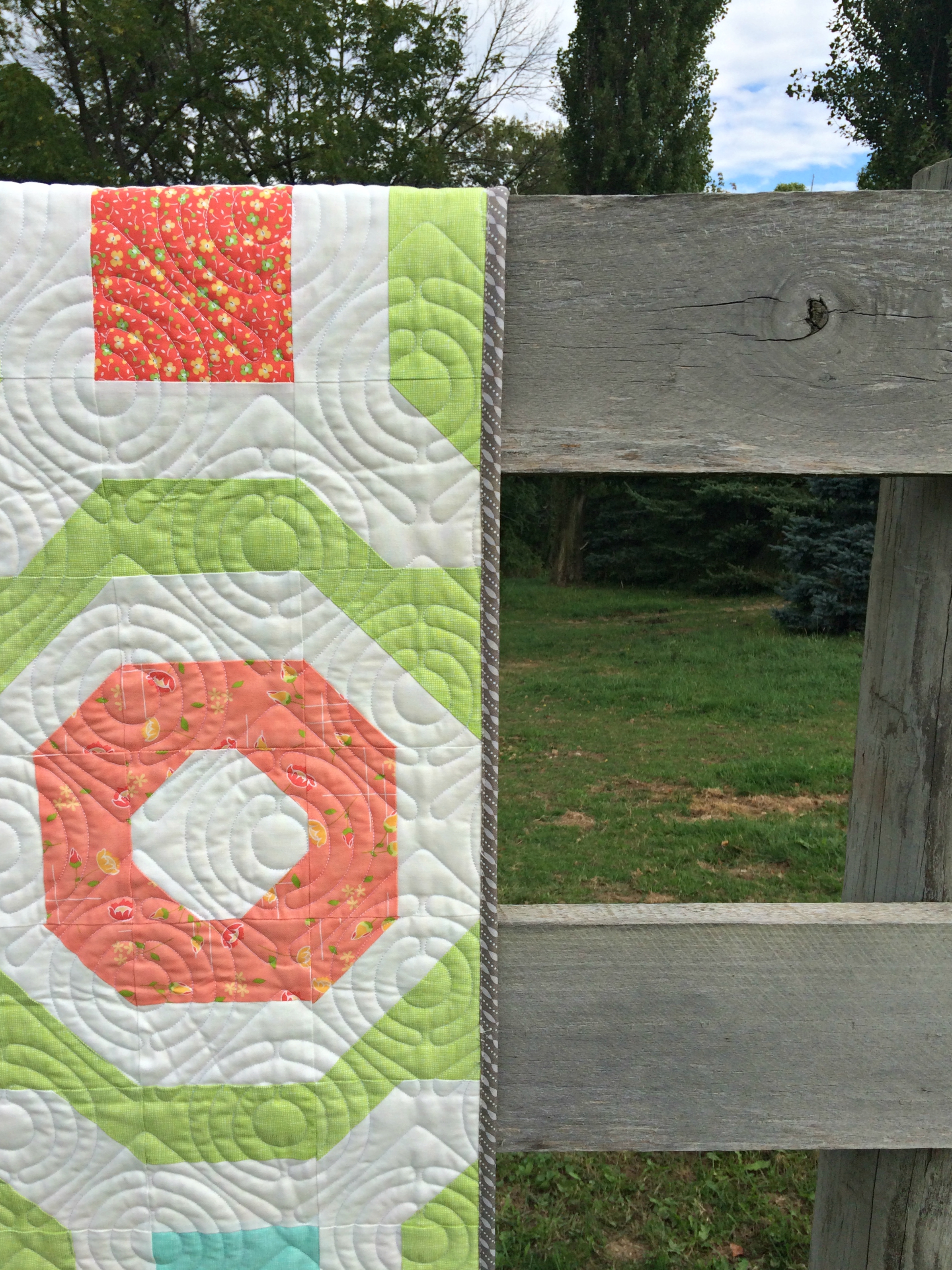 Another great print in Lulu Lane that I know I am going to be reaching for often is the print I have used on the binding for many of these quilts.  It's called "Petal Stripe" and it's a great bias stripe.  Just perfect for binding.
The Wheelhouse Pattern is available in my Etsy shop in both PDF & Paper versions.
Have a wonderful Monday!