Sunny Quilt Pattern
Today, I am sharing my Sunny quilt.  After almost a whole week of rainy days, this week has started off with beautiful sunshiney days.  I love the rain, but the sun is wonderful too!
Sunny is a Fat Eighth friendly quilt .  I think it's important to note that not all fat eighths are cut the same.  I don't think everyone realizes this.  In Moda's factory cut fat eighth bundles, the fabrics are cut at 9″ x 22″.  However, sometimes you'll run into fat eighths cut at 11″ x 18″.  Both cuts will give you 1/8 yd. but some patterns require one or the other depending on the pieces being cut.  My patterns will always utilize 9″ x 22″ as that is the Moda standard.  But, I think the difference in fat eighth sizes is important to be aware of if you didn't already know this!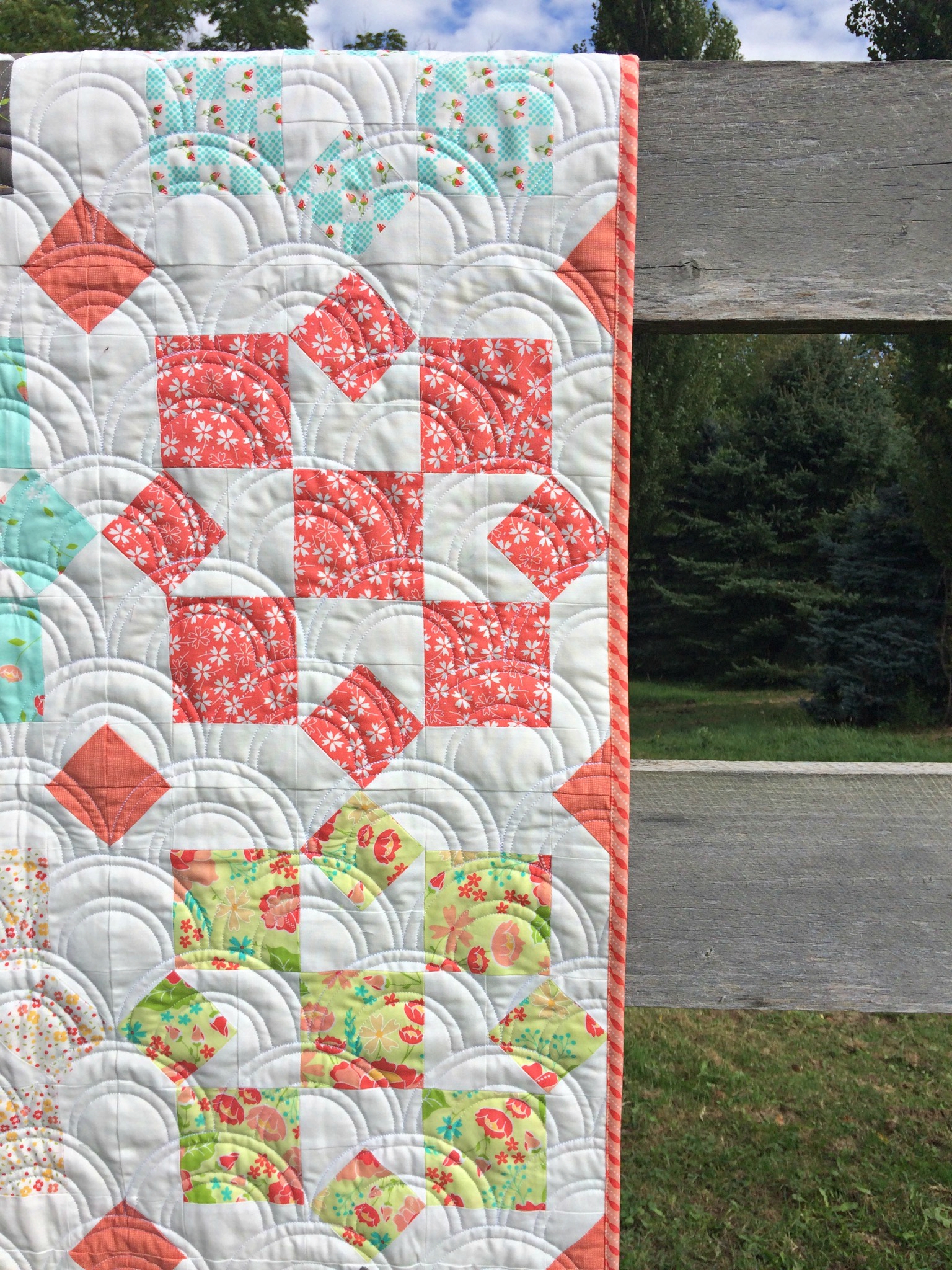 I had to use that bias stripe binding again–I love it so much.  And Kaylene did just an amazing job on the quilting.  She suggested using this fun rainbow quilting design and it turned out perfectly.
The white bella solid that coordinates with Lulu Lane is 9900-200–it's a perfect creamy white.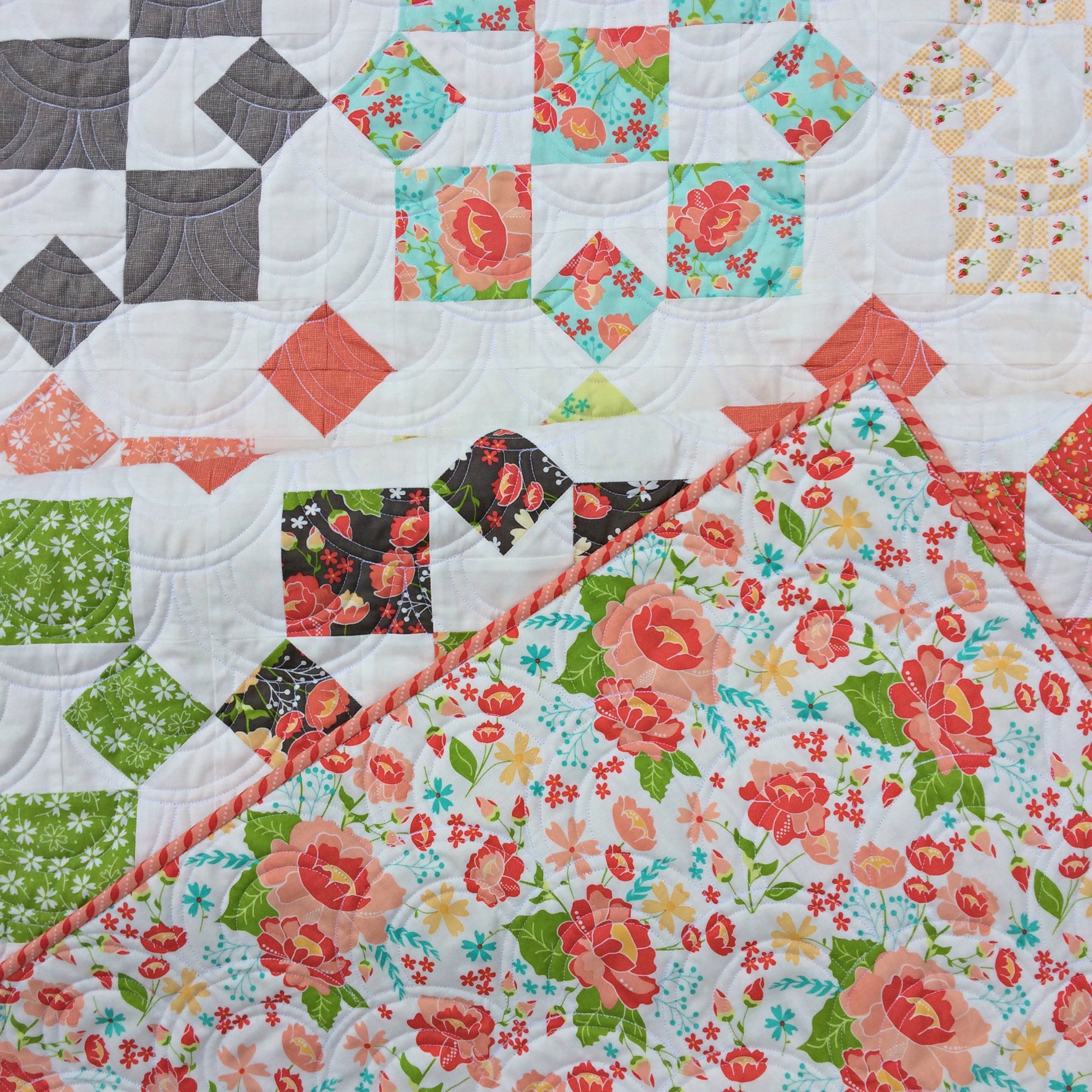 For the backing, I once again chose one of the Flower Garden prints–this time in White.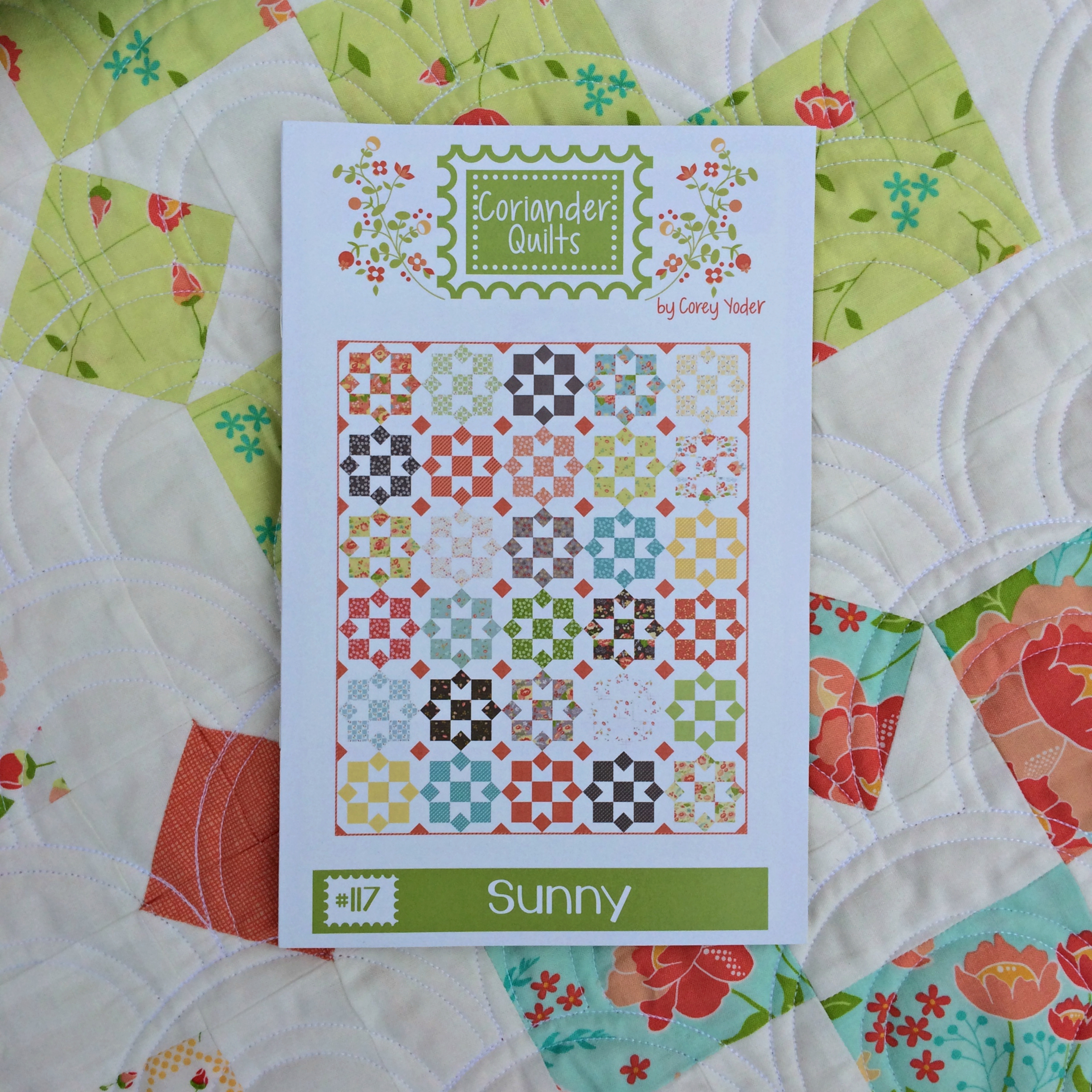 Sunny finishes at 60″ x 72″.  Patterns are in my shop in both Paper and PDF versions.
Happy Sewing!