Flower Mill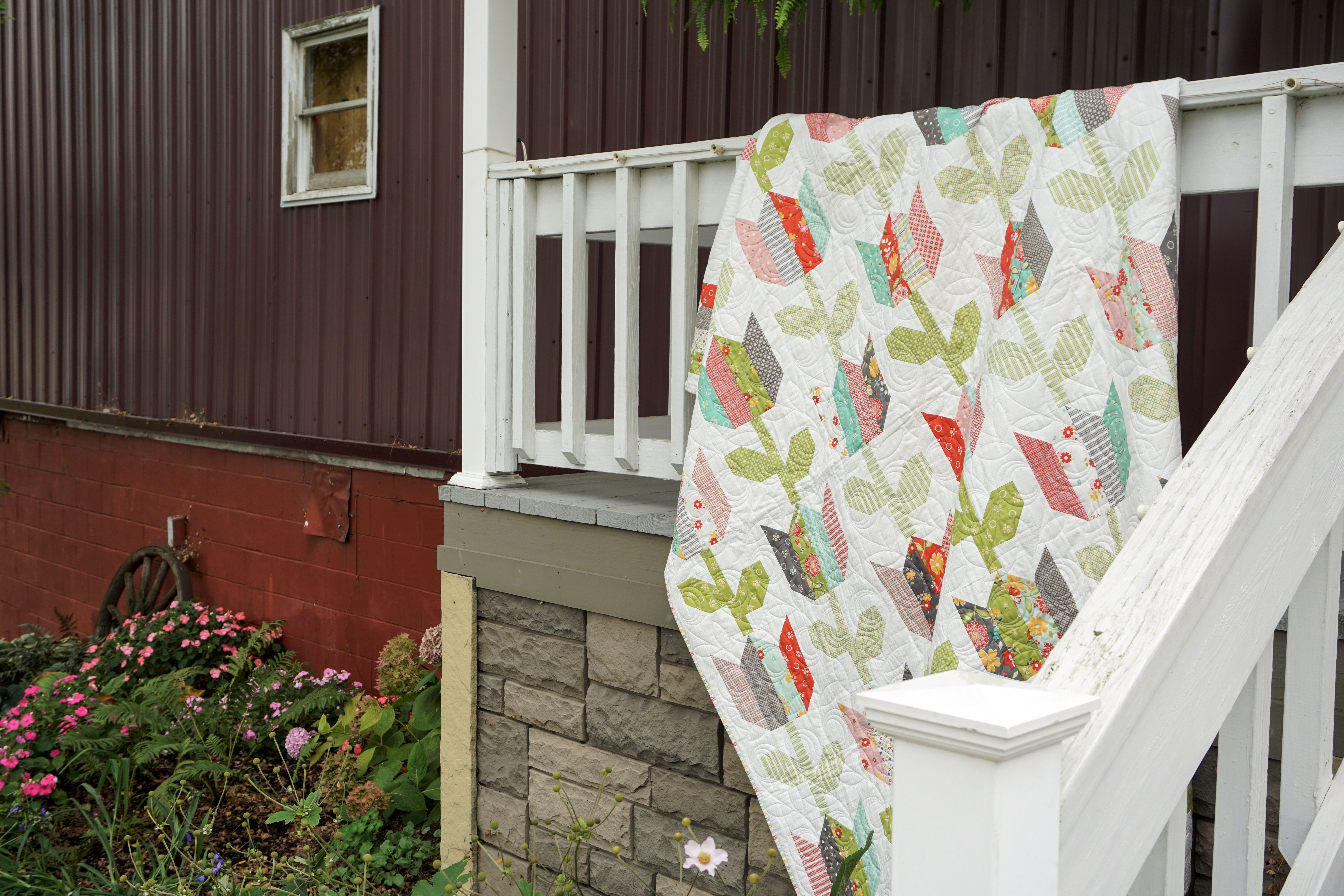 Hey, Hey everyone!  I'm considering diving back into this blog again.  I have been very active over on Instagram but I often feel like I can't share all of the words that I would like to share over there.  Too many things to say and Instagram isn't always the best for that.  I've been tossing around the idea of getting back into blogging again–I'd love to get back into the habit of sharing at least once a week…thoughts?
I think we all get inundated with far too much social media jazz but it is often quick and surface.  I'd love a spot where I can share a bit more.  Does anyone still read blogs?  I know I get a lot of traffic here so at least folks still visit blogs!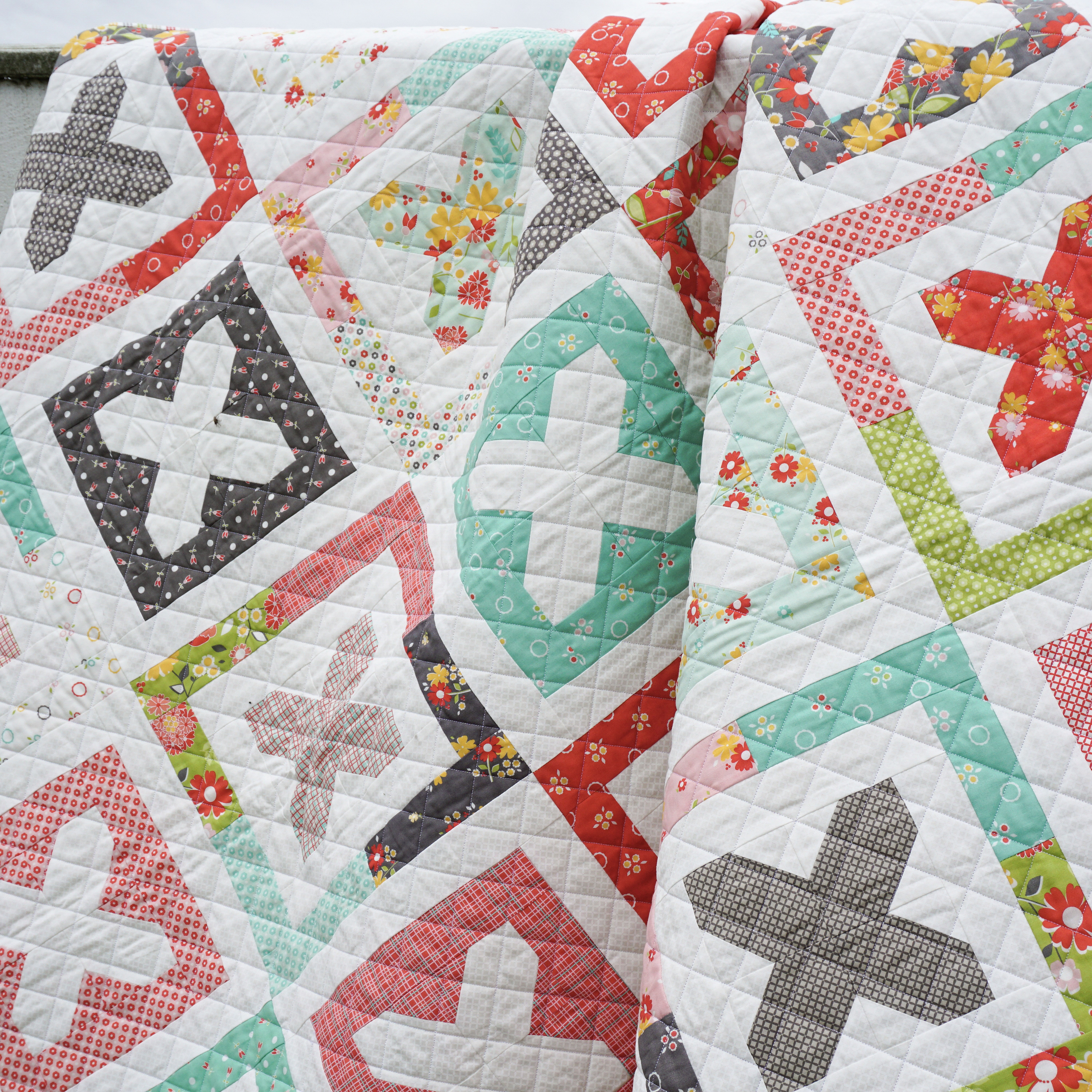 So many things have happened since the last time I wrote.  Some really exciting & some I could do without. =)  I think we all have both of those in our lives don't we.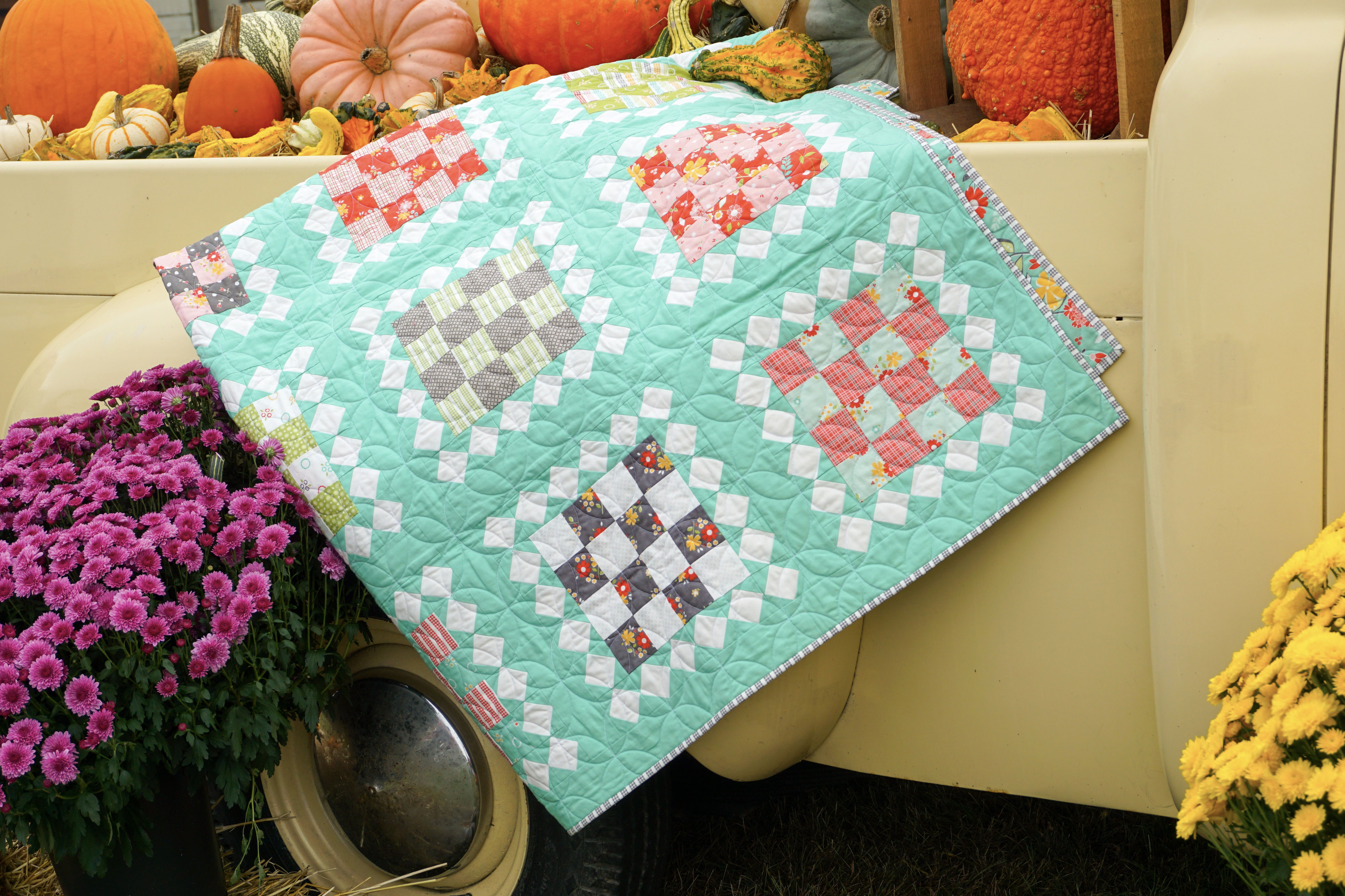 The images sprinkled throughout this post are my new quilts from my Flower Mill collection of fabric.  The pre-cuts have just started to ship and the yardage is on it's way.  It's always fun when a new collection hits the quilt shops.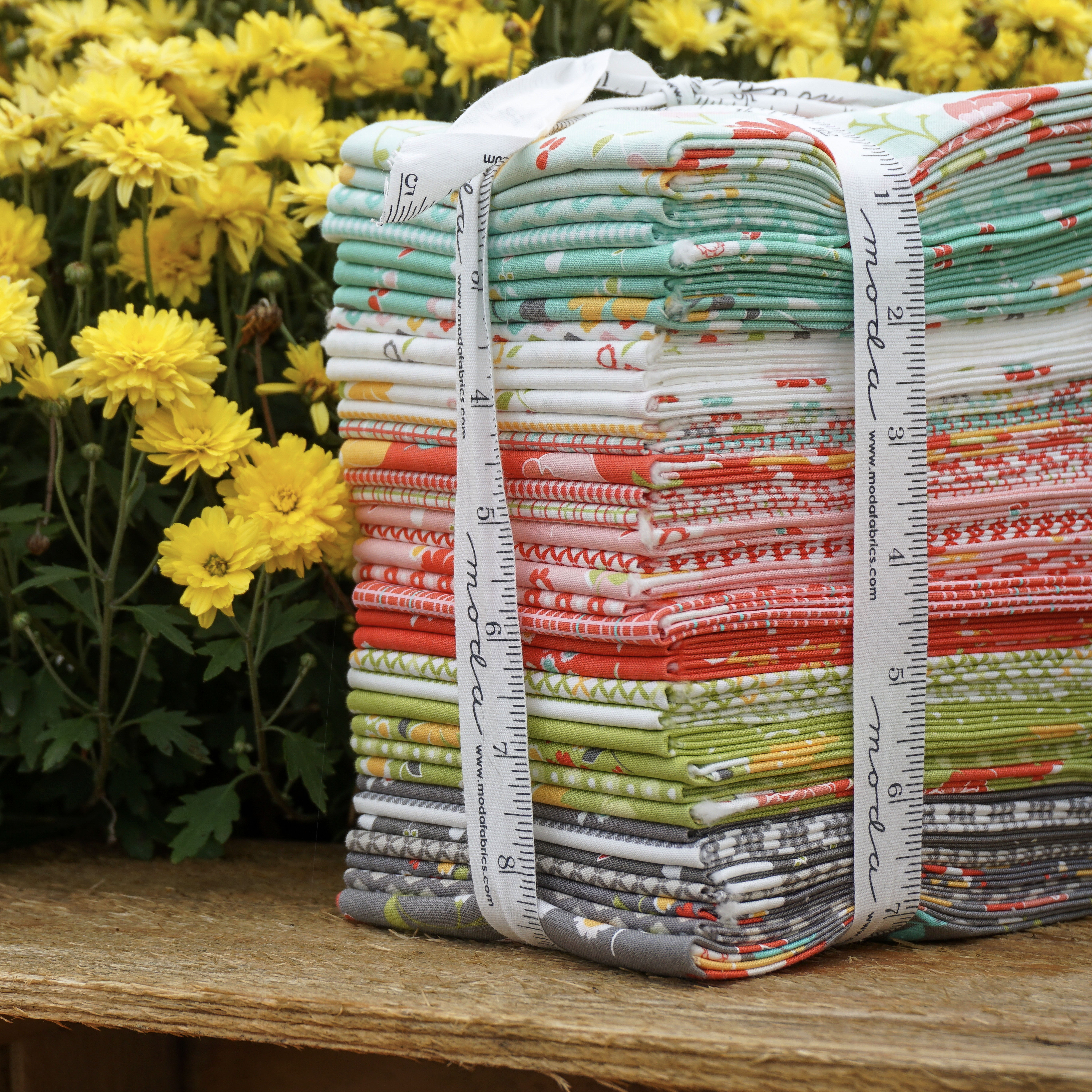 The quilts are new quilts designed just for this collection.  Oh, and those reds and greens in Flower Mill…they make perfect Christmas quilts.  I may have made one and I may just love it!
Leave me a comment and let me know what's up with you, what you might like to hear/learn, if you read blogs, if you like them…or just say Hi.  I hope to be back sooner rather than later.
{Oh, and if you were a previous subscriber, you'll need to resubscribe if you're interested in receiving post notifications via email.}