Monday Meanderings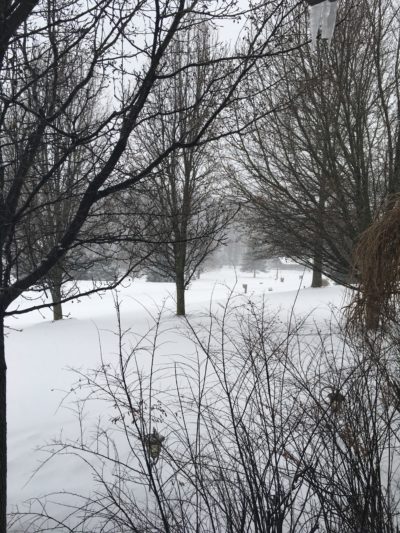 It is a snowy day here in Ohio.  The girls are home from school with another snow day–we had ice this morning followed by snow.  I need to pop some things in the mailbox.  I headed out the front door and then turned around and came back in–I'm pretty sure I would fall on my behind out there if I went much further.  And truth be told, I did wipe out a couple weeks ago on my way to the mailbox.  I'm not taking any chances today! =)
I thought I would come back inside and share what I've been working on lately in hopes that by the time I am finished it will have warmed up a bit( it is supposed to) and my driveway has mellowed out a bit.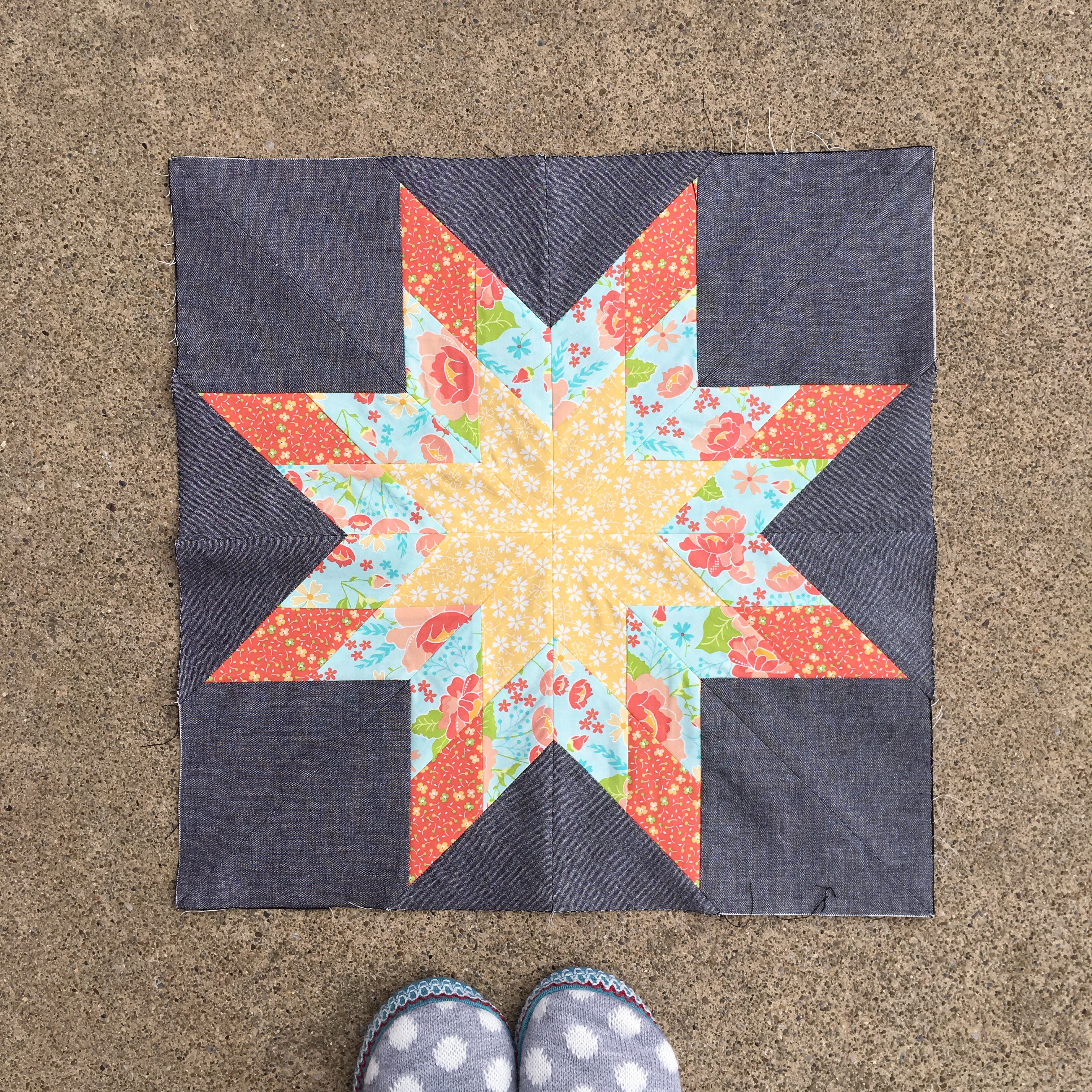 This past year, I have participated in a quilting bee, The Bee's Knees, hosted by Shari of Doohikey Designs.  If you have read my blog for any length of time, you might remember that one year that I was in 7 quilting bees?!?  Well, since that year, I haven't been in any–until this last year.  January is the last month of the bee, and it's my month.  I decided to have my bee members make me lone star quilt blocks using a scrappy mix of my fabric lines.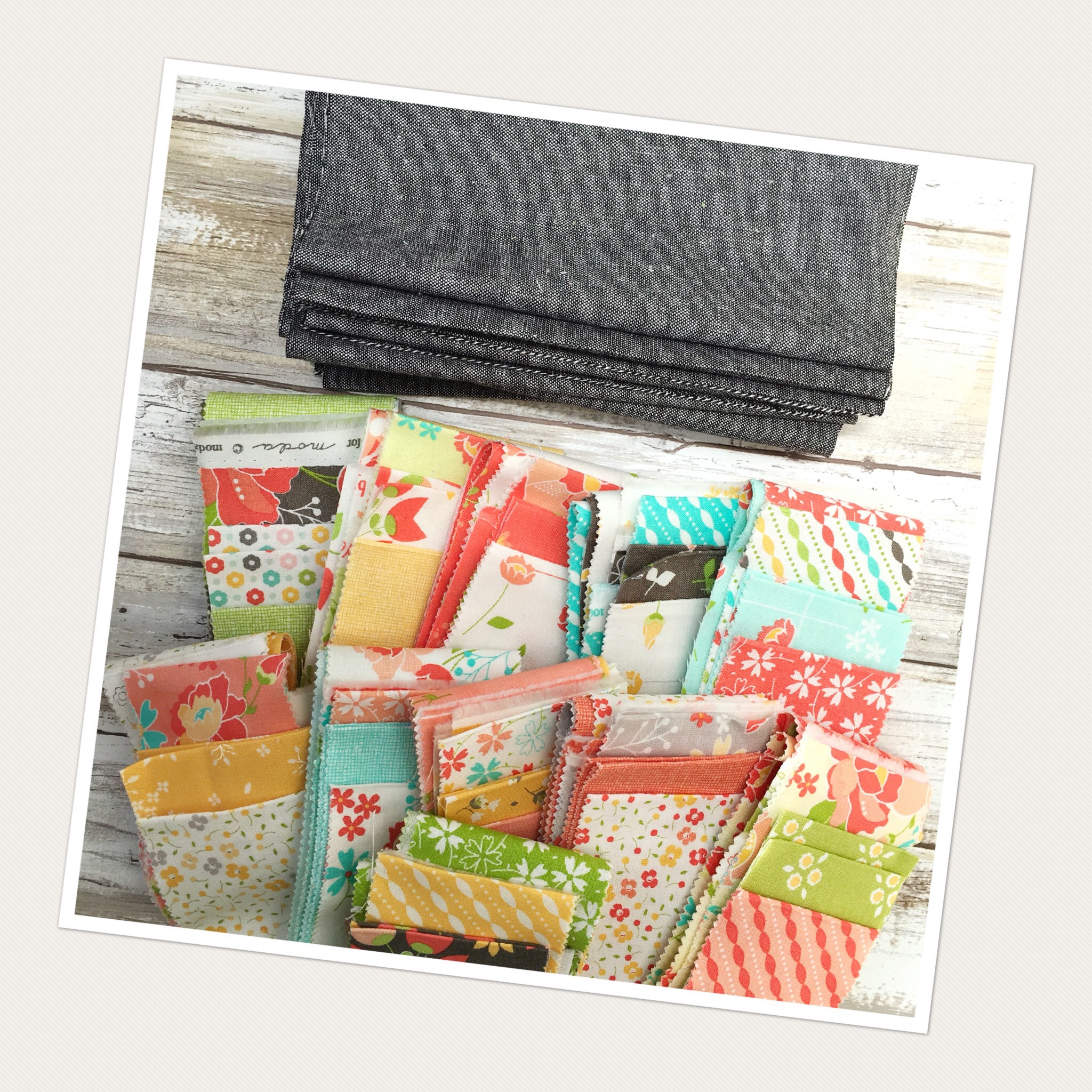 If you want to make a Lone Star block of your own but have been intimidated by them, I really recommend this tutorial.  This makes a large, 20″ block and the tutorial is so well done with many pictures and hints to help you along the way.  Plus, with blocks this large, with only 12 blocks, you'll have a quilt that finishes at 60″ x 80″ & that's without any sashing or borders.
Another thing that I have really been enjoying working on, are these Moda Blockheads blocks.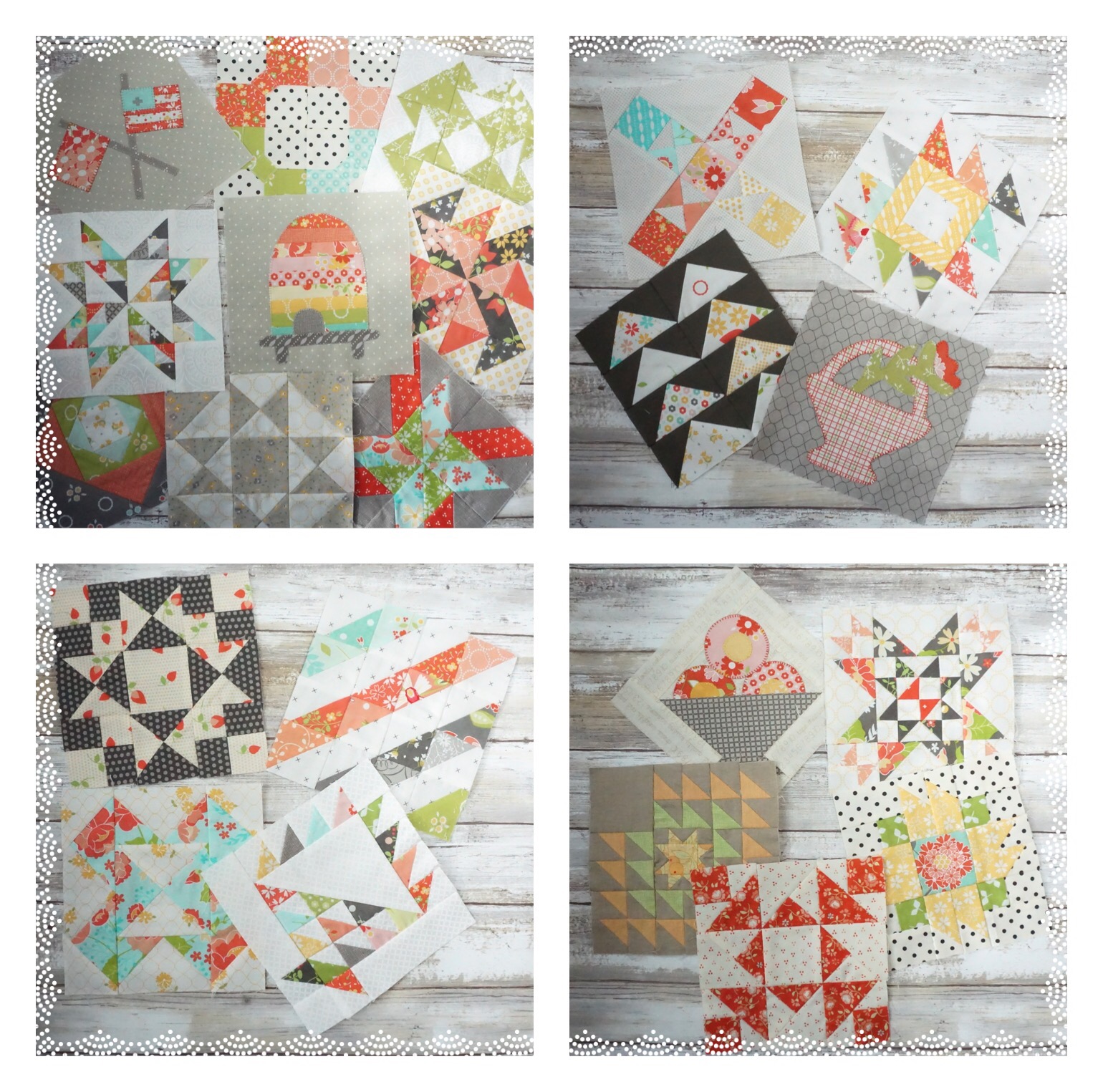 These are 6″ blocks–you'll find all of the free patterns listed here with a new block added every Wednesday.  There are so many cute blocks–some of them are fussier than others–but for all of those little triangles, I can't recommend Triangle Paper enough!  I picked up this variety pack of triangle paper and it is perfect for these blocks.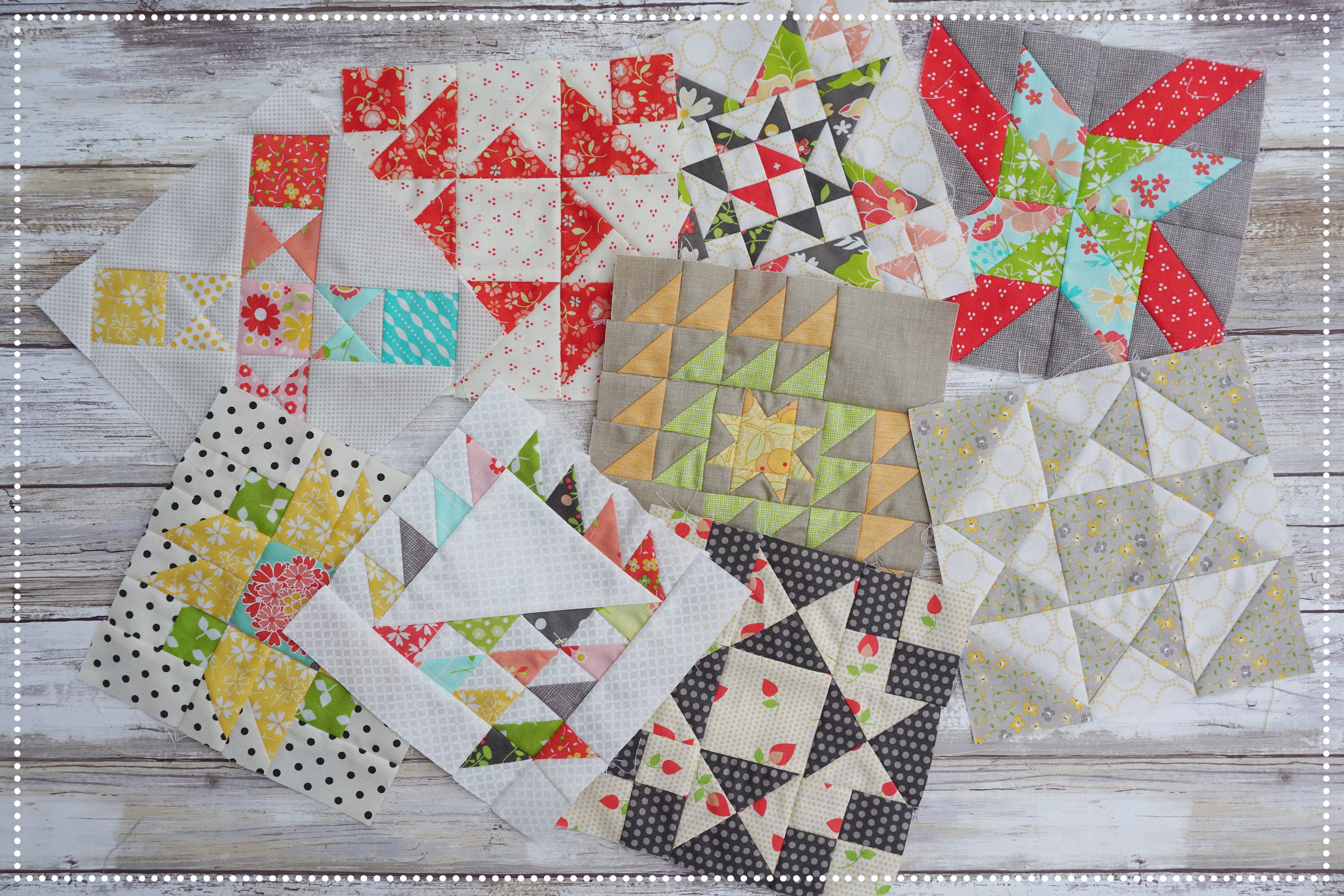 Last week, I pulled together this rainbow stack of fabrics to use in an upcoming project.  I have always loved a scrappy project and when I design my collections I keep mind that I know I will want to mix and match as I go along.  This stack features fabrics from all five of my fabric lines and I love this happy mix.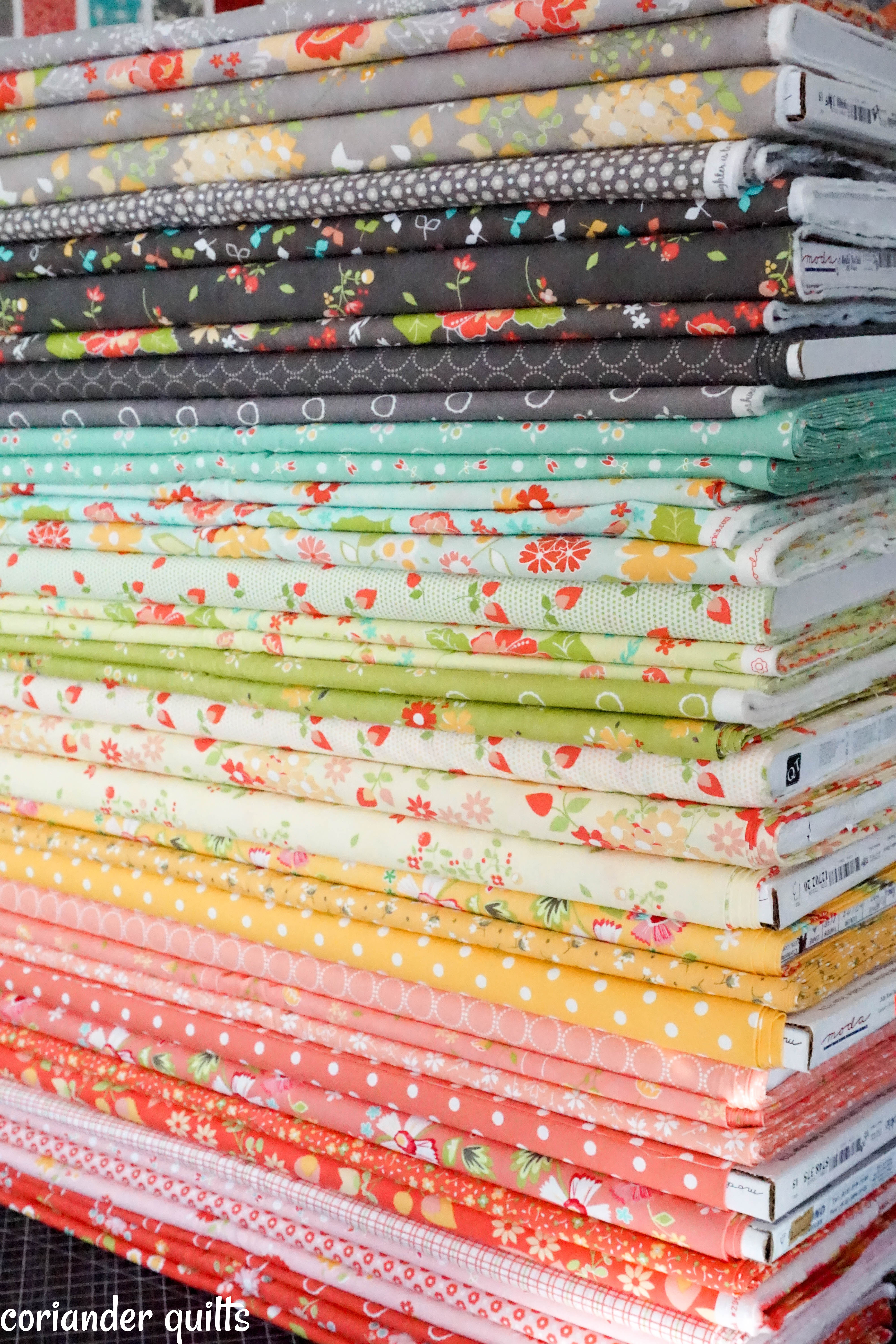 The project I am working on uses a jelly roll so I cut 2 1/2″ strips from each of these fabrics.  Aren't all of these fabrics so pretty all mixed together?!?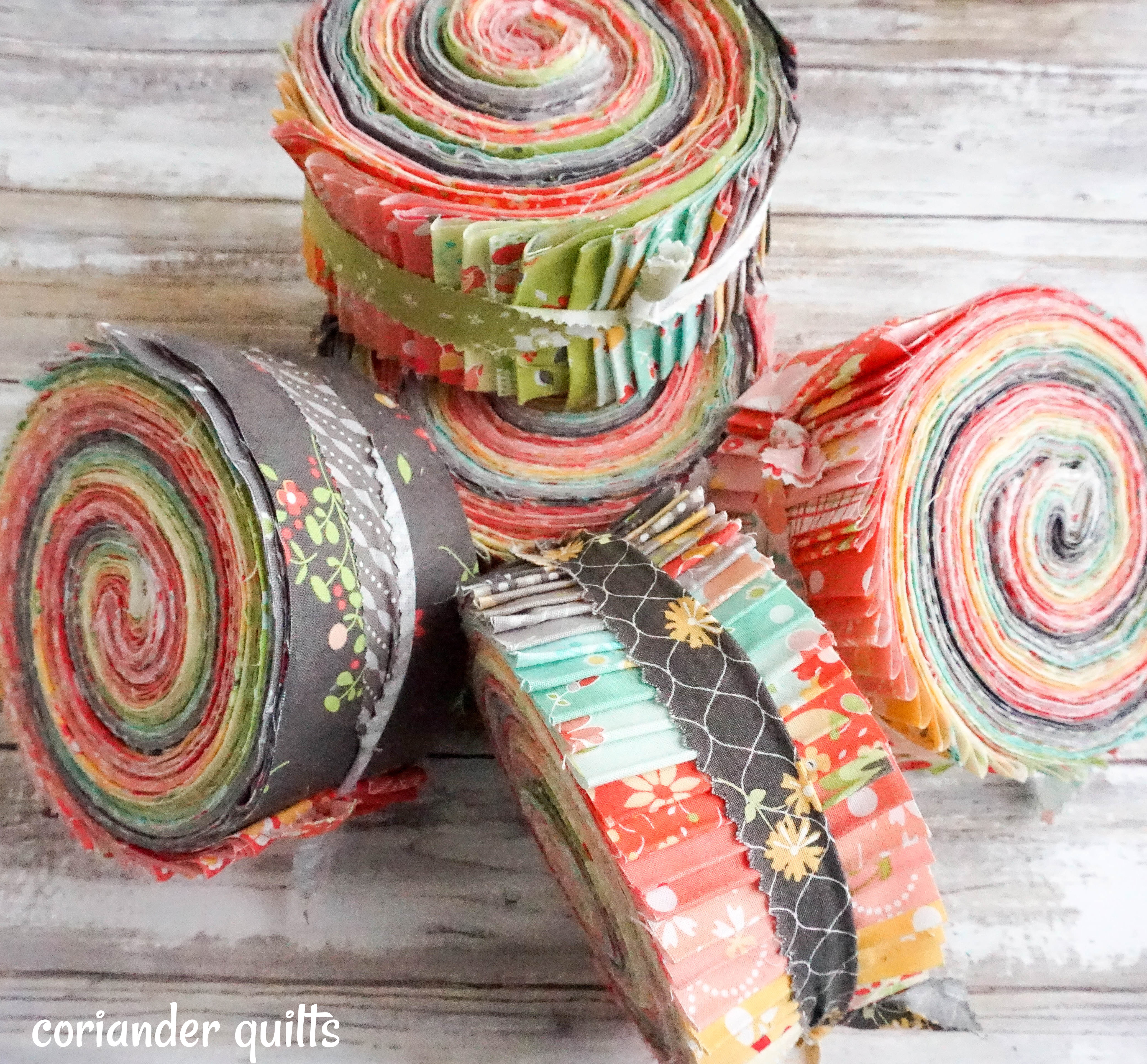 I also finished up this sampler quilt last week.  Over the last year, I have been teaching a monthly class at my local quilt shop.  As part of the class, my students received a block of the month pattern I designed at each class.  This week, we are putting together all of the blocks we made over the last year.  It has been a lot of fun seeing all of the different versions of this quilt.  I have had a lot of interest in offering this sampler as a pattern.  I'll be sure to let you know if I decide to do that!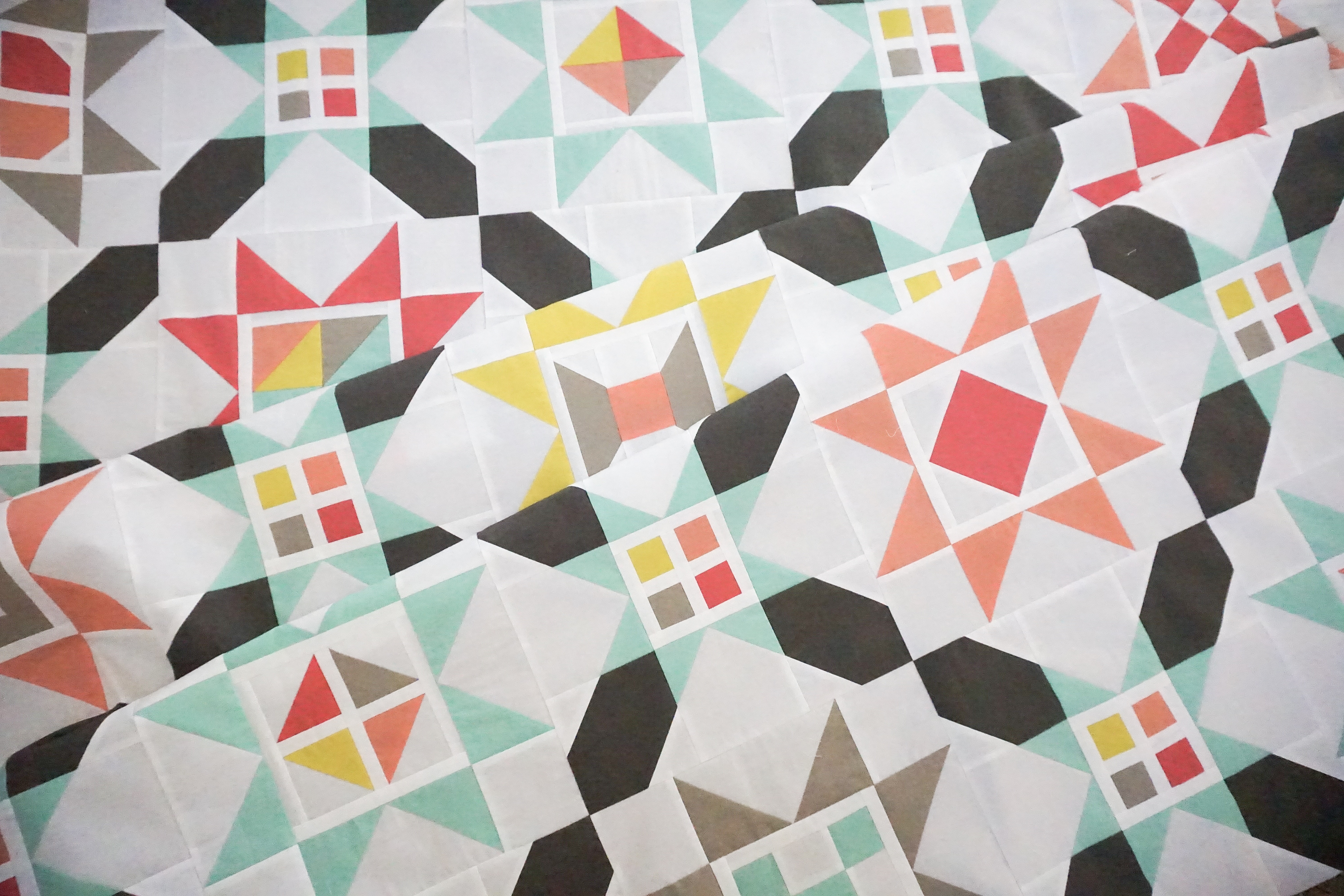 I hope that you have been enjoying 2018.  I am excited to see what all is in store for this year.  So many fun things in the works and new things coming up to share more about.
I would really be interested to know what you would like to hear about during the year.  I know that I've been asked for more information about hand quilting, & giveaways and tutorials are always mentioned as favorites.  Any other specific things you would like to hear about?
Thanks so much for stopping by to read about my daily doings!–I'm gonna attempt to visit my mailbox–wish me luck. =)