Blockheads Block #2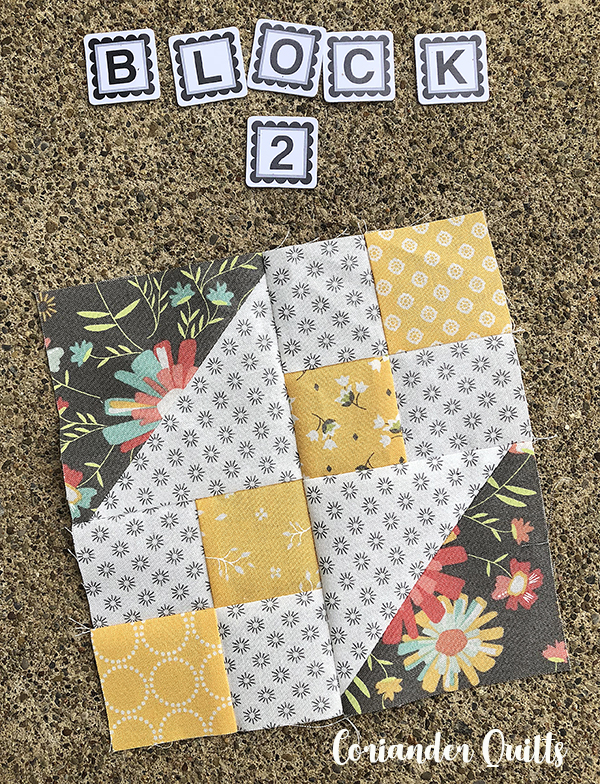 It is already Day 2 of Moda Blockheads..these summer months are going to zip right by.
Plus, this is Bible School week for me–I am one of the Children's Ministry directors at my church so that means this has been a very busy few weeks!  It is always so much fun, and the kids have a blast….I look forward to this week every year.
Anyway, on to Block #2.  This week we are making a 6″ block courtesy of  Barb & Mary of Me & My Sister Designs.  To get the free pattern, you will want to head over to their blog.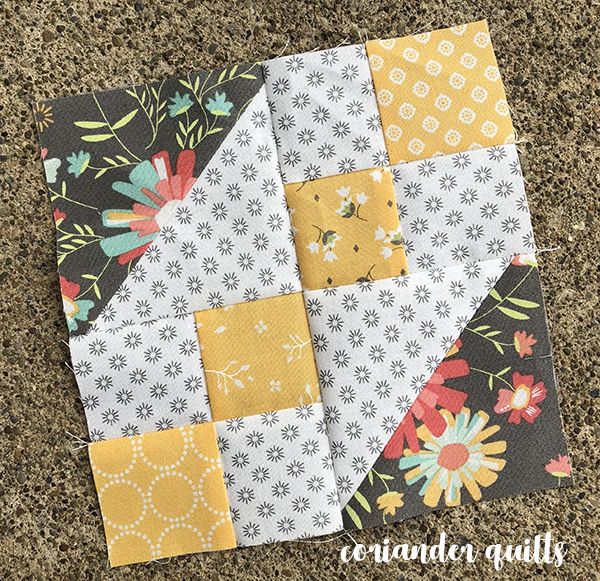 For my block, I used a Sunnyside Up print for the background and corner triangles.  Sunnyside Up will be available in November and I shared a bit about it on Monday and I'll be sharing more on Friday.  The yellow prints in this block are from Pepper & Flax and Sundrops.
If you are new to Moda Blockheads and you want more information, be sure to check out this Cutting Table blog post.  You will also be able to download Block #1 if you haven't done so already and see a list of all of the Moda Blockheads designers.

And, now a freebie for all of you Blockheads.  As I was reading through the Moda Blockheads Facebook page, I noticed a lot of participants commenting that they graphed out the blocks to use as a coloring page to figure out values and fabric placement.  So I've decided to include a coloring page in my post each Wednesday for you to use for just that purpose.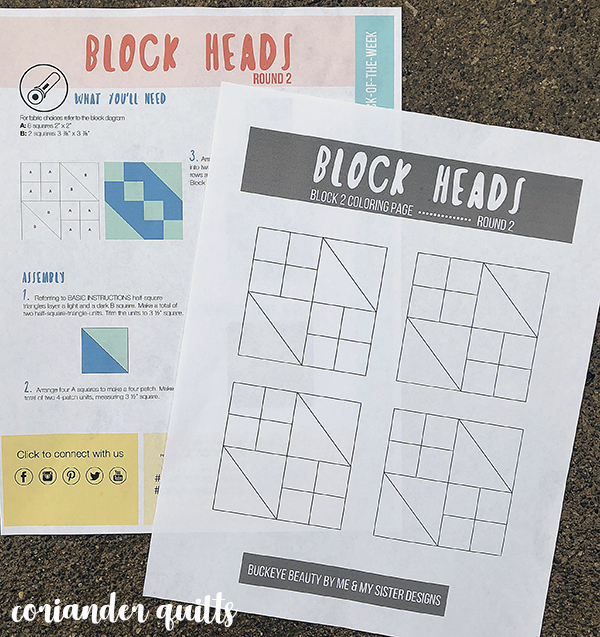 The printable PDF is available below.  Just Click and Print.

I hope you find this to be a valuable resource!  Thanks so much for stopping by my blog.  See you soon!