Rainbow Row Along {Row #1}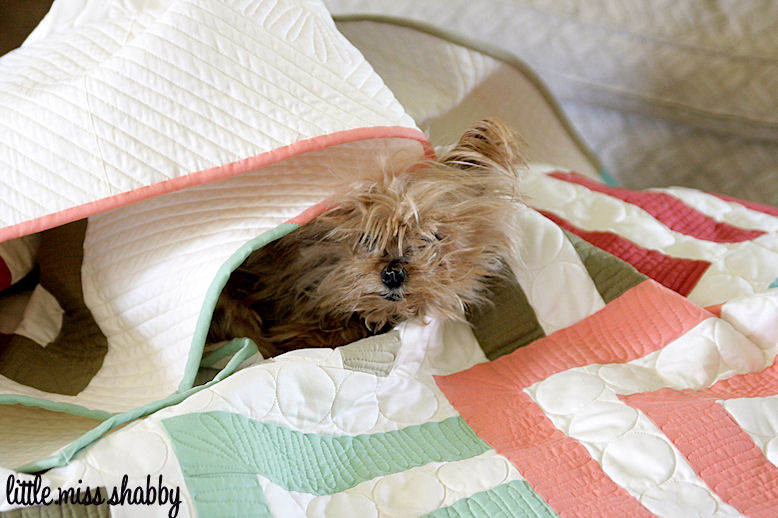 Is the summer zipping along way too quickly for all of you as well?  I have had so many projects going on this summer that I feel like I haven't had time to enjoy the summer and time with my girls.  I just finished up the binding on a magazine quilt(the third one since June!–you can see a peek of it with my crazy dog Lilli–she always finds herself a cozy nest).  I feel like I have a little bit of time to breath. =)
I finished up the first row on Elonie's Rainbow Rows quilt.  For those of you interested in rowing along, here are Row #1 details.
Fabrics: 2/3 yard of Raspberry Pure Elements by Art Gallery Fabrics & 2/3 yard Moda Bella PFD White.
From the Raspberry fabric cut 3 strips 6 1/2″ x WOF, subcut into 32 rectangles 3 1/2″ x 6 1/2″
From the White fabric cut 6 strips 3 1/2″ x WOF, subcut into 64 squares 3 1/2″ x 3 1/2″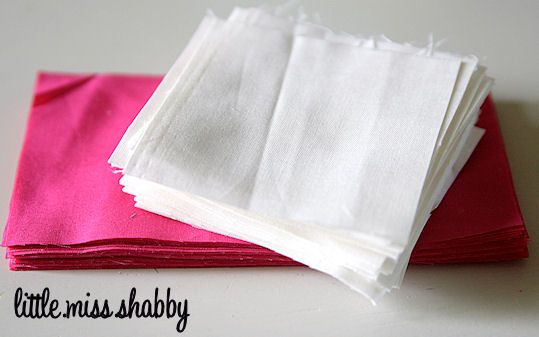 We are going to be making 32 flying geese units.  I am sure many of you are familiar with this method for making flying geese without having to cut any triangles.  Many of you probably draw a diagonal line across the back of each square when using this method–however here's a little time saving tip.
If you draw a line(or use a bit of cute washi tape) to make a line straight down from your needle like so: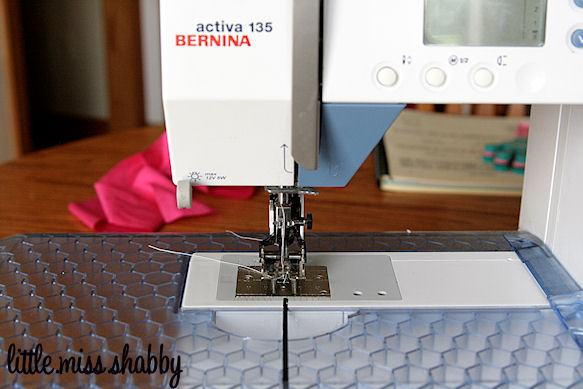 Then you can line up the points of your square and keeping the points lined up with the line you drew sew a perfect diagonal line: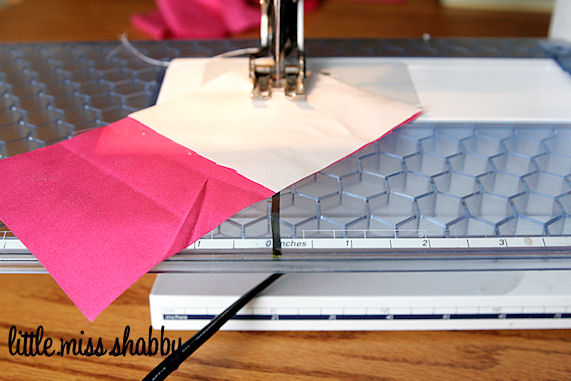 This is a great method to use for smaller pieces and will save a lot of time!
After completing 32 flying geese measuring 3 1/2″ x 6 1/2″,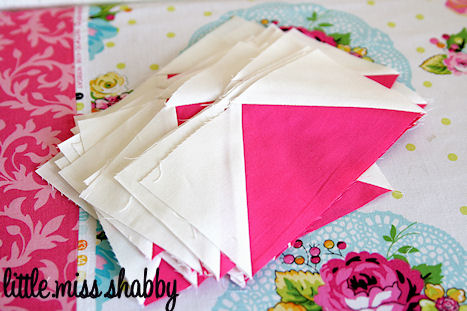 Sew them together into a long row.  The row will measure 6 1/2″ x 96 1/2″  The finished quilt will be 83″ x 96″–a full sized quilt.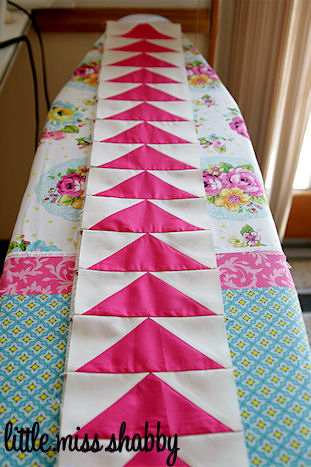 Hope you are enjoying your Wednesday and staying cool!