Rainbow Rows Quilt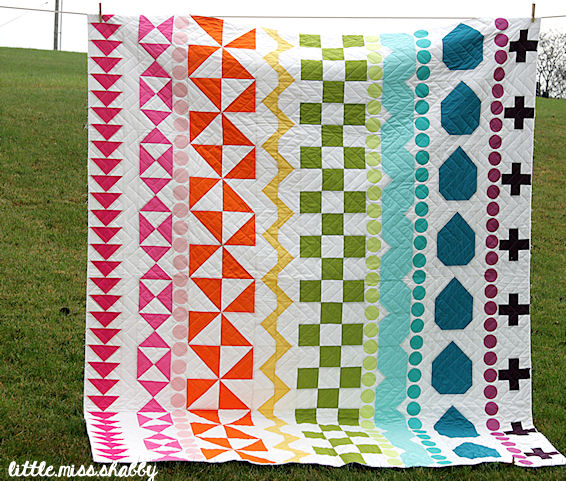 I got Elonie's Rainbow Rows Quilt back from Abby who did the quilting for me.  I couldn't be happier with the way that it turned out.  When I had initially talked to Abby about the quilting, I had been thinking about straight line quilting it.  Instead, she suggested using a chevron pattern.  Abby has some great quilts pictured on her blog that she has chevron quilted, of which I'd been eyeing,  so  using that pattern on Elonie's quilt was a welcome suggestion.
For Elonie's quilt, I asked that the zigzags run vertically on the quilt to emphasize the rows.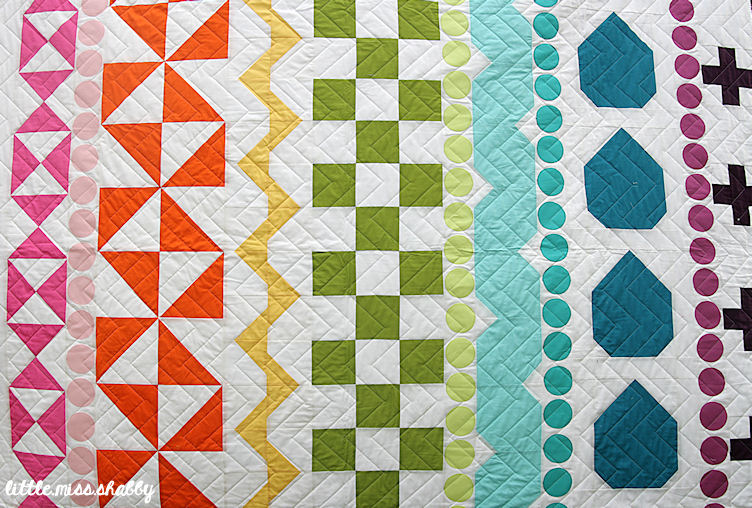 I think it works very well with the rather geometric nature of the quilt.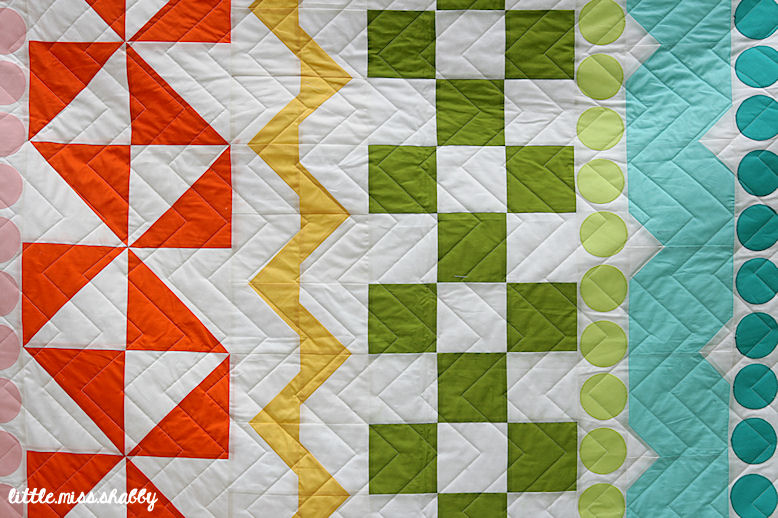 Elonie is so tickled to have her quilt nearly finished.  She wanted to sleep with it the day we got it but I had to tell her that it still needed the binding sewed to it.  Speaking of the binding, any suggestions for what you would choose?  I had been planning on using a solid grey.  But, now I'm leaning a little bit towards a script print–maybe one of these?:
Or one of the Art Gallery Squared Elements fabrics–maybe one of the greys?:
Which direction would you go in?  I suppose I could also do a scrappy binding using all of the solids in the quilt–I've always been happy when I go that route as well.
Hope you all are having a great week!
~~~~~~~~~~~~~~~~~~~~~~~~~~~~~~~~~~~~~~~~~~